Hey friends!  I'm going to be upfront with you.  There are a lot of pictures of just me in this post.  So I hope you don't tire of seeing my face.
But the good news is I'm going to be talking all about my face and yours in this post.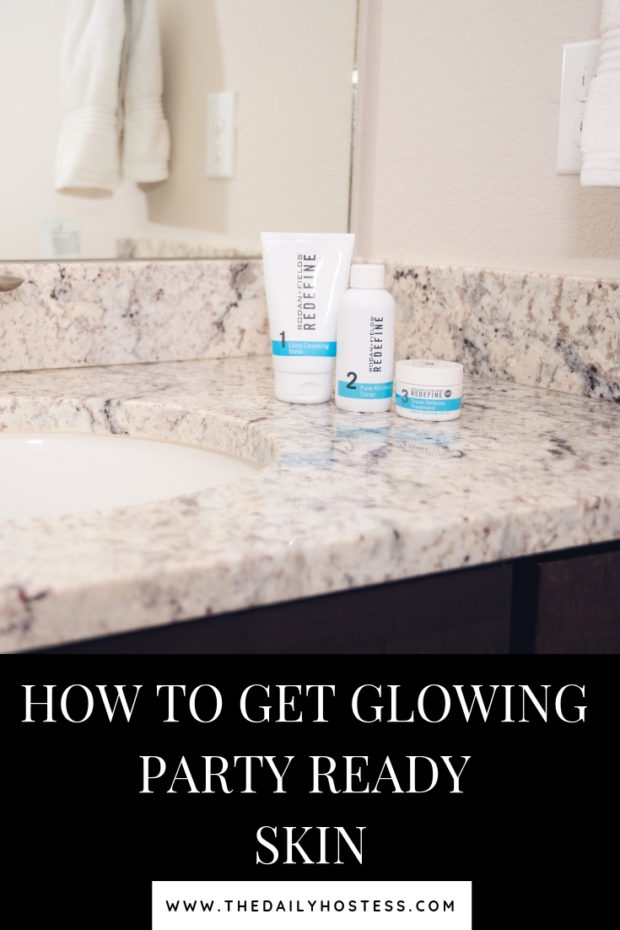 But first I want to start with a funny and kind of embarrassing story.
Around the holidays this past year my husband and I decided to host a neighborhood Christmas kick off party.
We agreed to start the party around 4 in the afternoon thinking we'd both be home from work and school pick up by then.  Plus it would be a good time for neighbors and friends to stop by on their way home from work.
Well, turns out I didn't do a great job planning how much I needed to get done before people arrived.  There were a ton of things left to do when the party started.
Typically this isn't such a big deal because in an open house type setting with people coming and going, having food ready at various times is kind of a good thing.
But the biggest thing that wasn't ready for the party was me.
When our (thankfully) kind neighbors arrived right at the party start time I was still wearing cozy around-the-house clothes, hadn't fixed my hair, showered, or put any make up on.
I looked horrible.
And was embarrassed that I wasn't pulled together.
Thankfully I was able to duck out and change my clothes and pull myself together fairly quickly, but I still felt awful to not be ready in time for the party.
It's definitely one of my biggest party mistakes.
So I want to help you make sure you don't end up in the same situation with a few beauty tips to help you be party ready.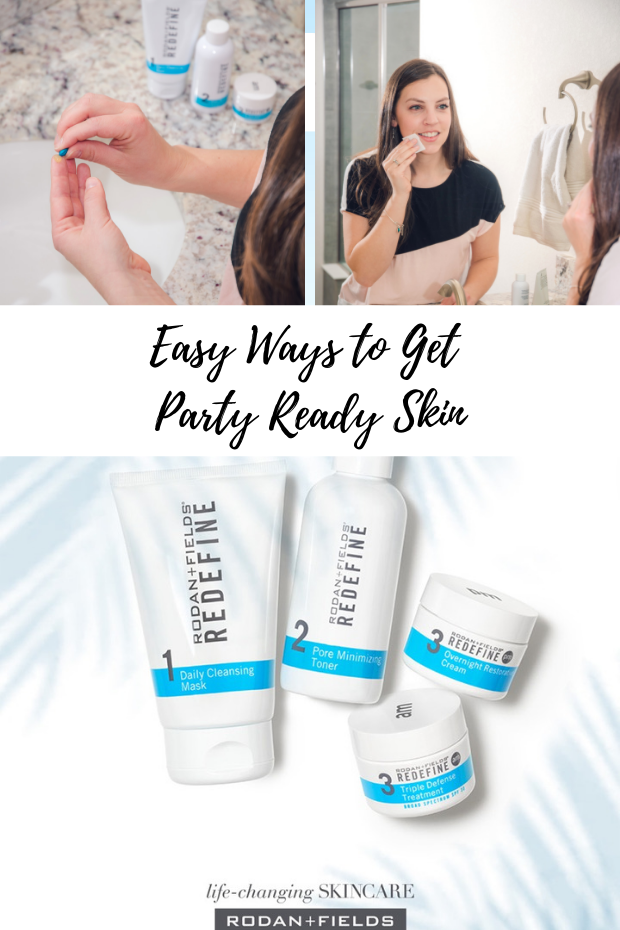 Party Ready Skincare Tips
If you're planning a big party at your home or celebrating something really big you definitely want to look your best. 
The foundation for looking your best starts with the canvas you have, your skin! 
Something I've learned through my other business is consistent, quality skincare can really transform your skin.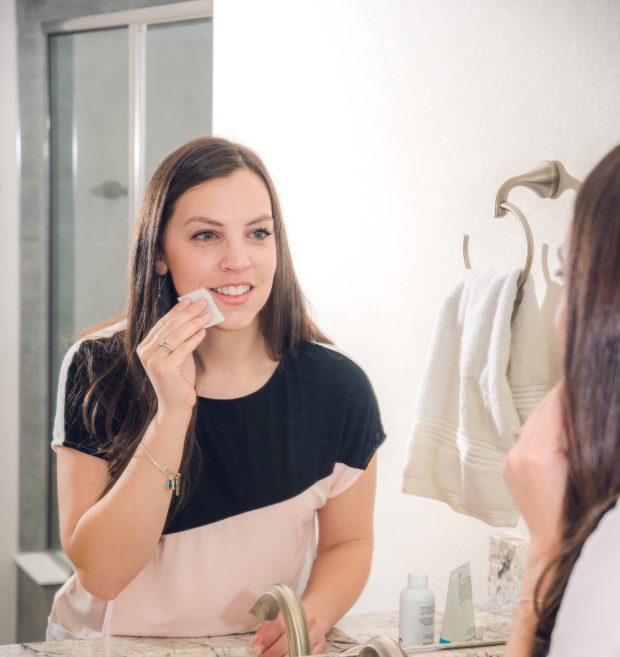 So the earlier you can start taking care of your skin the better. 
What does that mean for you?  Maybe you start using sunscreen and an eye cream in your 20's to prevent any skin damage.  Or maybe that means you amp up your skincare game a couple weeks before a big celebration. 
I highly recommend using a great night serum the few nights leading up to a big party. 
Rodan + Fields Intensive Renewing Serum is my favorite.  It feels like silk going on your skin and tightens and smooths your skin so you'll look like you have a flaw free canvas for your party. 
Plus popping open those little blue capsules is kind of fun, haha!
I try using this in combination with my Redefine nightly skincare regimen leading up to the party.  I also use my micro-needling roller to make sure my serums penetrate my skin as much as possible.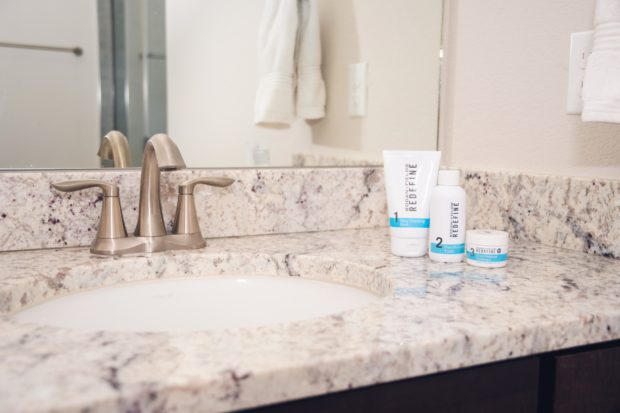 So start using great skincare consistently as early as possible, then amp up your routine a few nights before your big celebration. 
After-Party Skin Solutions
If you're anything like me, you probably enjoy your party a little too much and a little too late. 
What that normally means for me is that I don't wash my face before finally going to bed and I look tired the next day.
So to combat looking like a zombie the next day I always exfoliate to get all of the party make up off my face and do my morning skincare regimen. 
My morning skincare regimen is one I will use forever.  It helps to get rid of any adult acne, because the world is cruel and at 30 something I still have breakouts.  Especially if I'm not washing my face consistently, ahem, the night we host a party. 
But most importantly I apply a brightening under eye cream. 
It's super hydrating to that delicate under eye skin and brightens any signs that you were up way to late.   
Doing a few of these tips help me to look great leading up to and after the party. 
What about you?  Do you have any tried and true skincare tips that help you look your best? Any favorite products?  I am really loyal to all of my Rodan + Fields products. 
I love that they all last at least 60 days, but usually more like 4 months.  And there is a 60 day money back guarantee if something isn't working for your skin. 
If you'd like more information on getting a consistent, premium skincare routine like mine, email me.  I'd love to tell you about the Preferred Customer program where you can get 10% off and free shipping on all of your products.  
Cheers to looking your best at your next party!

*photos by the always talented Tricia June Photography