It's time for one of my favorite series on the blog, Tablescape Tuesday.  I love putting a fun, themed, colorful table together for all kids of parties.  And I love sharing them with you!
I hope today's tablescape gets you ready for Easter!  It's right around the corner.  What have you been doing to celebrate the season?  You can see what I did for Lent here.  I am looking forward to more fun too, with egg dying and some crafts with my kiddos.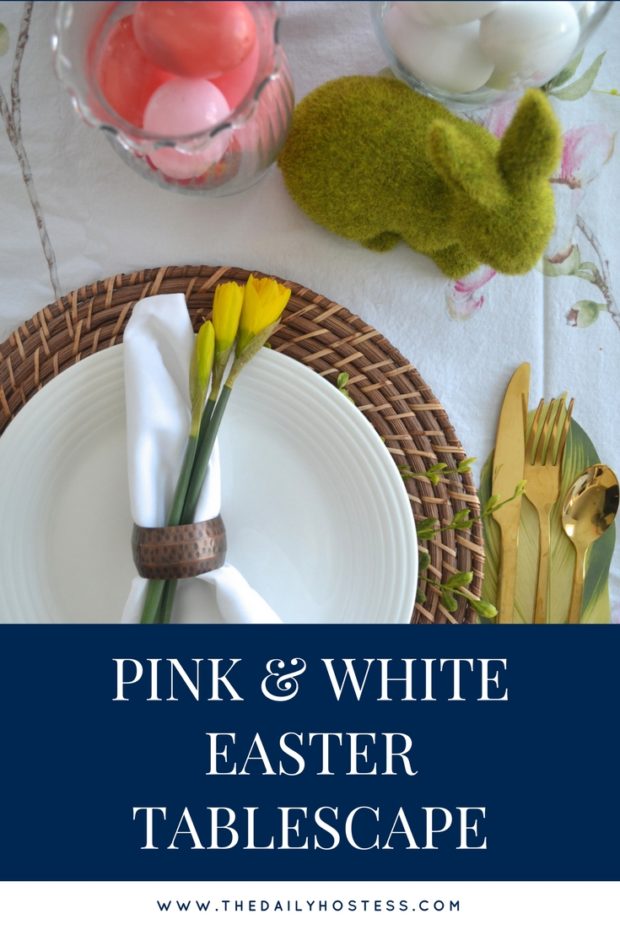 Easter Tablescape
So for Easter, I wanted to use this bright and colorful tablecloth I've had for several years.  Unfortunately, it's starting to fade a little from washing it.  A themed tablecloth is a great foundation for any holiday table.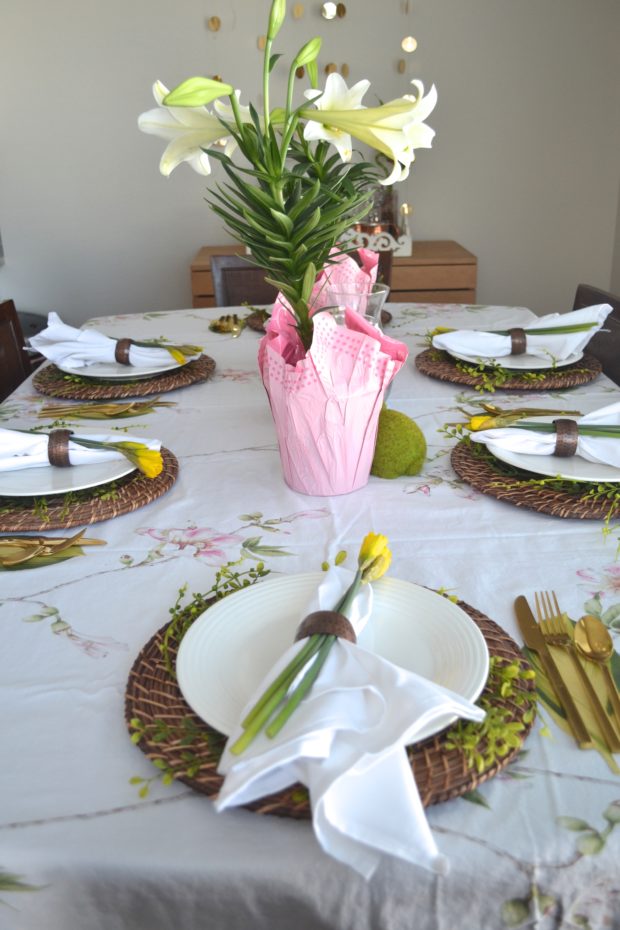 I actually read in an article about how the French entertain that unless your table is exceptionally beautiful you should always use a table cloth.  I thought that was interesting, even though I don't always follow the rule.
So I decided to use my pink lily table cloth and really play up the pink with some Easter lilies and pink Easter eggs.  In order to not make it pink overload (although my 3 year old daughter would love that) I mixed in some textured chargers, greenery, and mossy Easter bunnies.
Easter Tablescape Place Settings
I love these place settings and the addition of some yellow daffodils.  How fun would it be to have your guests all add them to a vase of water in the middle of your table before you start eating.  Maybe go around the table and have everyone say something they are grateful for.  Or a funny story about the host.  Or their favorite Easter candy.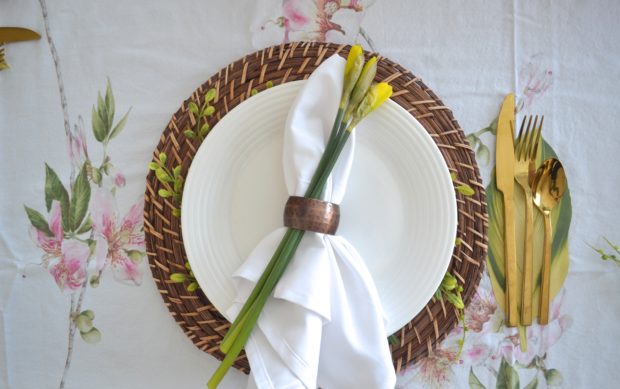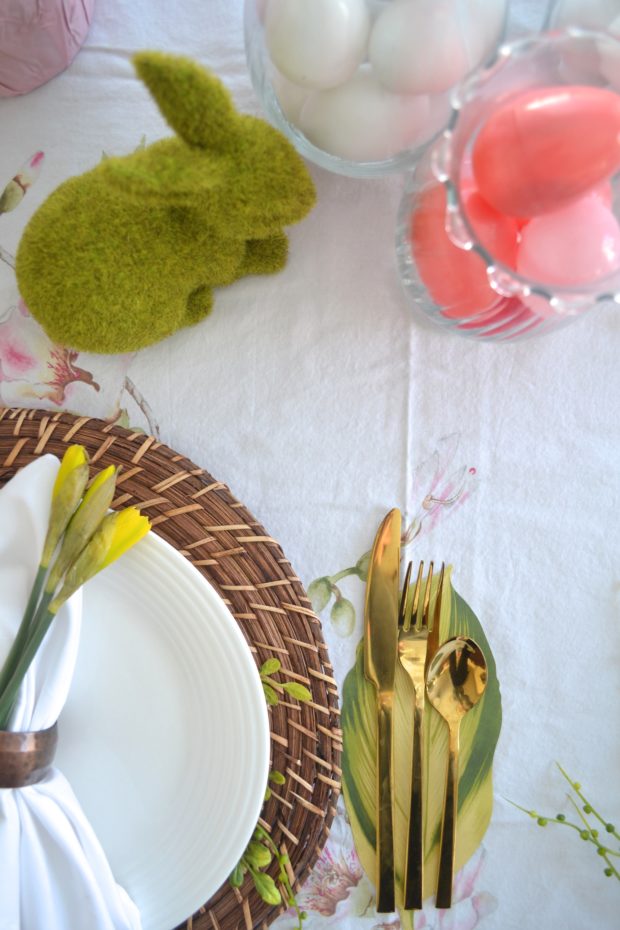 These leaf place cards are so cool.  I love the greenish yellow color they bring to the table and the different ways you can use them.  Be sure to check my Instagram stories to see the different ways I plan on using them for Easter.
I'm pretty excited to sit around the table on Easter Sunday and enjoy a delicious brunch with family and friends.  What are your Easter traditions?  Do you decorate for the holiday?
I'll be touring my spring home in the next week so be sure to come back to check that out.  I may just do a live walk through on my Facebook page too.  Lots of things to check out for spring.
And you know what's funny?  I put this bright and cheery Easter tablescape together when we had about eight inches of snow on the ground outside!  Spring in Colorado is….interesting.  We always seem to have a late spring snow.  I'm sure we'll probably have another before summer officially rolls around.