This past weekend my company held their annual convention.  I wasn't able to attend in person but was able to watch the entire convention virtually.  How cool is that?  The theme of the convention was "The Power to Empower."  I came out of this weekend so empowered that I had to share with you.  I don't normally talk much about my skincare business on the blog, but this weekend enforced that this is so much more than skincare.
There were so many takeaways but the main two I'd love to share with you are how amazing our company is and how empowering we all can be.
The Business
Ten years ago two female doctors created breakthrough products that have completely disrupted the skincare market by creating personalized skincare regimens. Plus they use an innovative approach to get them into the hands of customers.
Through innovation, global expansion, and consumer connected commerce we have become the #1 anti-aging brand, the #1 acne brand, and most importantly the #1 skincare brand in the United States.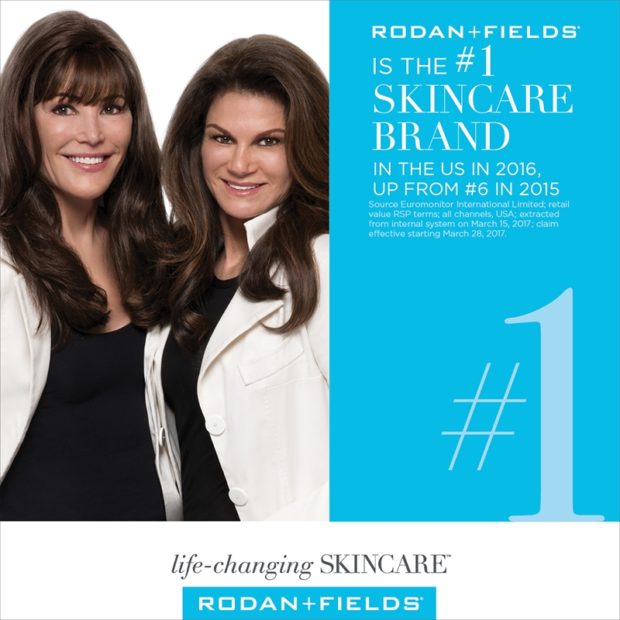 Innovation
This company is innovative in our products, distribution channels, and in how we give back.  Innovating new breakthrough products every year that deliver dermatological results to your home, we have been able to drive growth.  In fact, our revenue grew 84% last year, while many other traditional skincare brands were only growing 2-5%.  We were also able to reach 1 billion dollars in sales in 2016.  That's something that doesn't typically happen to companies this young.
Through a partnership with extremely intelligent individuals (like you and me!), the company is able to share how our products are truly life-changing.  Not only transforming skin into the best skin our customers have ever had, but also transforming the lives of those who share the products.
We've also been innovative in using social media to raise money towards our non-profit The Prescription for Change Foundation.  In just four days this past weekend, we were able to raise over 1.4 million dollars for the foundation.  Just incredible!
Global Expansion
I love that we aren't just expanding globally because we can, but doing so in such a thoughtful manner.  We're currently in three countries, the US, Canada, and most recently Australia with plans to grow even more.  The company is committed to grow to countries that have skin involved customers, people that are tech savvy, and ensuring the right products are available for the customers in that region.
Consumer Connected Commerce
What is consumer connected commerce?  When is the last time you went to Facebook to get a recommendation on a product?  You may not have realized it, but that is consumer connected commerce.  Getting recommendations from family and friends is the new normal for purchasing practically anything.
In this company we leverage social and digital tools to show real life results.  All just by sharing our stories and experience with the business and the products.  Sharing in this way delivers such a personalized touch to our customers experiences.
The Power to Empower Yourself and Others
Now, one of the most motivating parts of convention for me was hearing so much about female CEO's, female salespeople, and how females are building a life they never thought possible by partnering with our Doctors.
It was amazing to see how many people are dreaming big and empowering others.  How do we empower others?  We can give others the gift of their own business which could create financial freedom, time freedom, or the ability to give beyond your imagination.
I've always dreamed of owning my own successful business, and through this company I do!  I am my own CEO and don't have to answer to anyone else.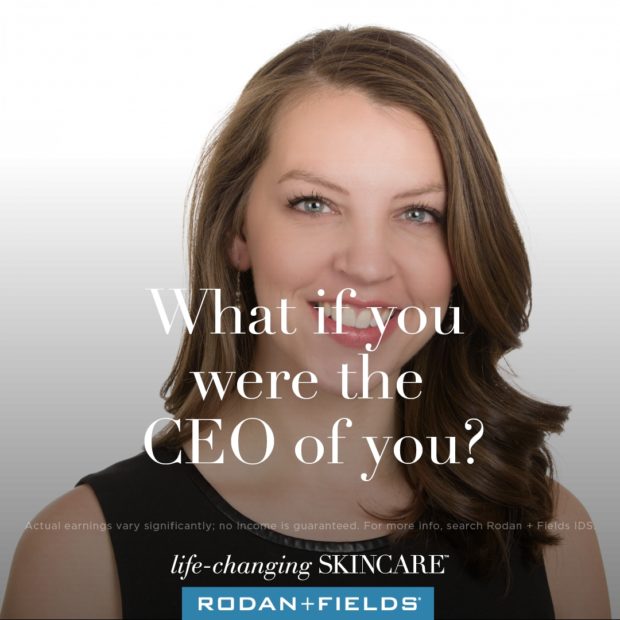 I love the exercise that our female CEO did and asked everyone to picture a CEO.  Most people pictured a man in a suit.  What did you picture?  Did you know that there are only 27 female CEO's of the top 500 US companies?  That number is far too low in my opinion.
So, I'm changing the picture of a CEO through owning my own business and sharing the opportunity for other women to own their own business too.
It's time to stop being litter girls with dreams and become women with vision and confidence.  It's time to start seeing grand things for ourselves.
And in the words of Oprah, "create the highest, grandest vision possible for your life. Because you become what you believe."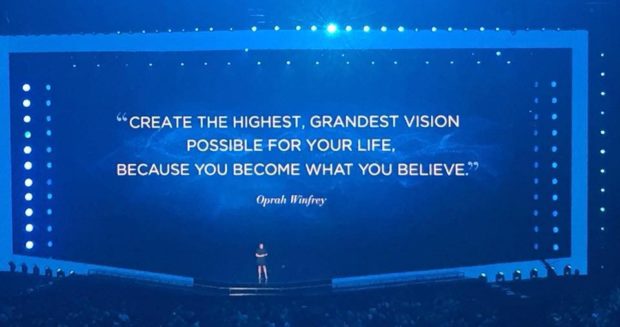 If you want to learn more feel free to reach out to me and I can fill you in on even more good stuff about this company and how to et the best skin of your life.  Either way, I hope you leave here knowing a little more and empowered to go out a do great things!