I'm back friends after a week of working another job and everyone in my house being sick.  We needed the time off to get better, and thankfully we may be on the mend now.
I've told you before that pretty much everyone I know seems to be pregnant right now.  I recently found out about another pregnant friend.  She lives across the country and I wanted to do something nice for her since it's her first pregnancy.  What better way than to send a little pregnancy care package?  I've put together a little list of some great things to include if you may need to put a care package together too.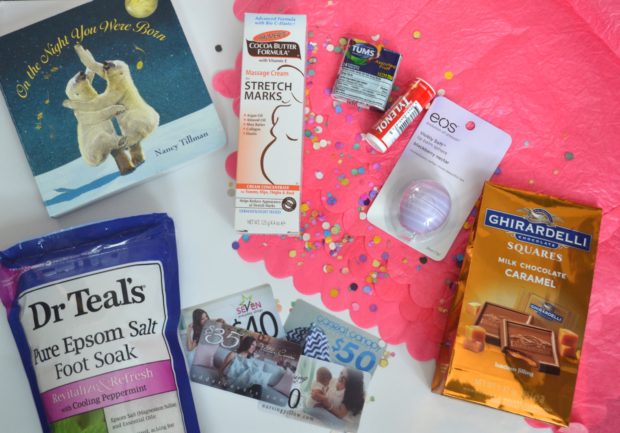 Pampering Pregnancy Care Package Ideas
It's a fact that pregnancy can be fairly uncomfortable.  Between growing a human, an expanding body, food restrictions, and uncomfortable sleep it's necessary to do a little pampering during pregnancy.  Here are a bunch of ways to include pampering items in a pregnancy care package.
Lip Balm
Cocoa Butter Lotion
Epsom Salts
Nail Polish
Massage Gift Cards
Self-Care Pregnancy Care Package Ideas
During pregnancy your body does things you never knew about.  With my first pregnancy I had heartburn towards the end and had never experienced that before.  It's back with a vengeance this second pregnancy too.  Here are some ideas to gift that will help with pregnancy sickness and pains.
Pain Reliever
Antacids
Chocolate
Saltines
Ginger Ale
Peppermints or Peppermint Tea
Getting Ready for Baby Ideas
If you're sending a care package to a brand new mom, it's a good idea to include some things that will help her get ready for baby.  This is totally uncharted territory and she may need a few things to figure out what to do with baby once it's here.  Pregnancy is a great time to read up and get ready for the baby!
Baby Books
Pregnancy Books or Magazines
Gift cards for Maternity Gear
A Cute Hospital Bag
A Pregnancy Journal
Now after you've assembled all the goodies you want to include in your care package, you'll have to send the package.  Before you do, make it fun and pretty.  I included things like confetti, tissue paper and a nice card.  You could also try wrapping a few items so there is a sense of surprise.  I also love the idea of making a really fun shipping label for the outside of the box.
You can dress up the shipping label by decorating it with stickers, stamps, or fun paper.  Try and look up some creative ways to write the addresses, maybe using calligraphy or fun fonts.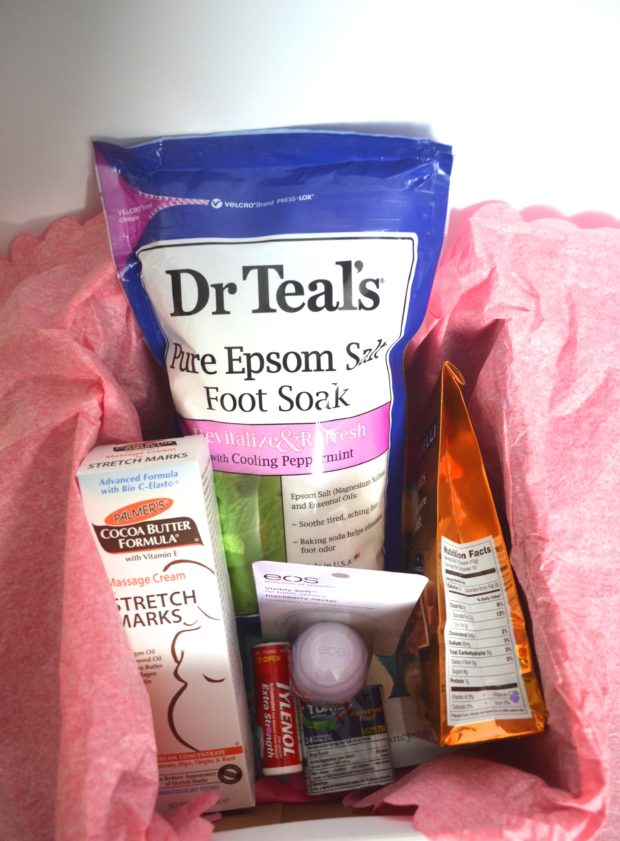 I hope this has given you some great ideas to help pamper someone you know that's pregnant.  It's such a special time, especially the first time, so doing something special for that pregnant friend is so thoughtful.

Linked up at The Life of Faith blog.  Check it out to read all about motherhood.