Hey friends, did you see the Valentine's Day Date Night packages I posted yesterday?  I'm getting tons of feedback about how great they are, so you should definitely check them out.
Today I've got even more Valentine's Day goodies for you in the form of love notes.  I'm just all about sharing the love this week!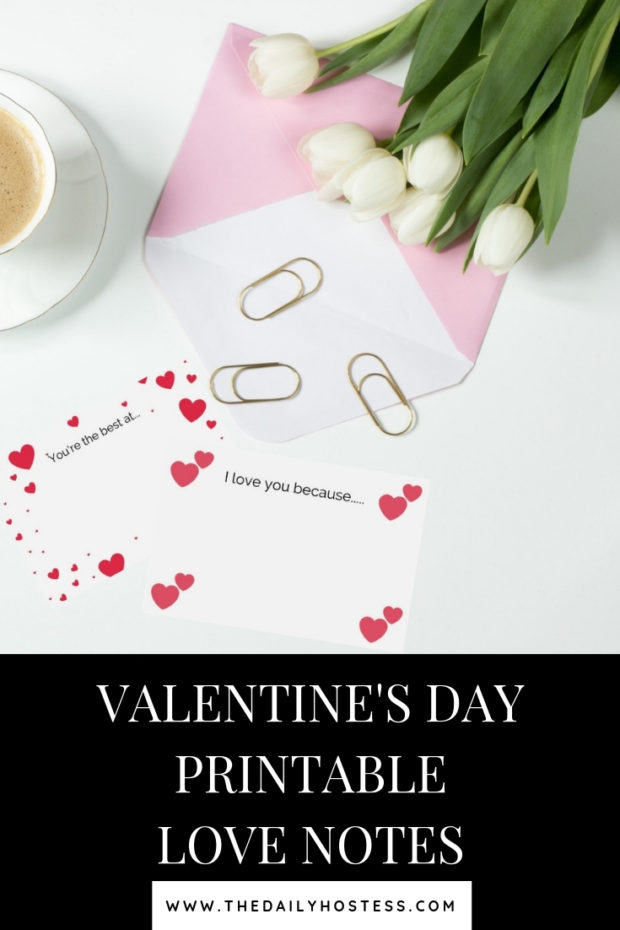 For a few years now I've been writing little love notes every day from February 1st through Valentine's Day for my daughter.
I usually just use some paper hearts I pick up from the store. Or make my own using scrap paper at home.  But this year I decided to make my own and share them with you.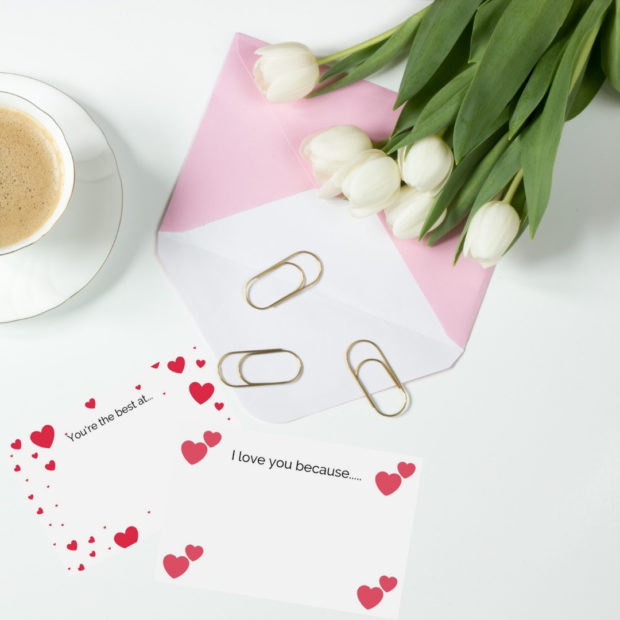 Every day I write a new message, encouraging note, or praise for something my daughter has done well and post it on her door.  She loves waking up and finding new notes every morning.
This year I may focus on incorporating more of her sight words.  She's been very excited anytime she sees some of them so hopefully she'll be as excited to see them on her door every morning.
The love notes I made this year, and am sharing with you, have a few prompts to make coming up with something to say even easier.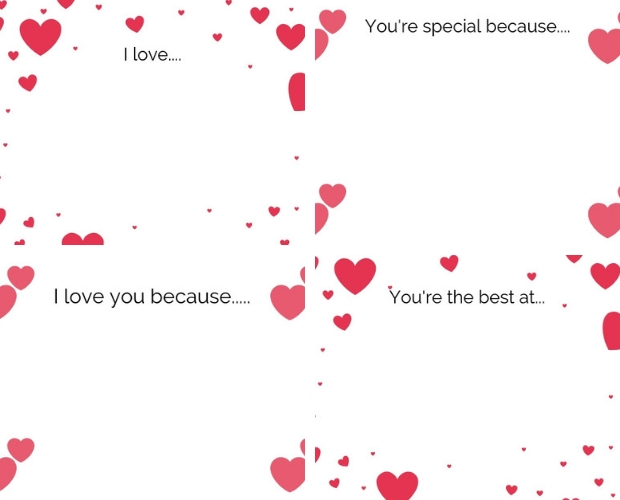 I specifically put four cards on one sheet so each day I can print one sheet and write notes for everyone in my family.  I'll use one for my daughter, one for my son, and one for my husband.
Who knows? I may even write myself an encouraging note each day with the fourth one.  But I may be secretly hoping someone else in my family will write me a note too.
Why Moms Need to Write Love Notes to Their Kids
What I love about doing this is that it forces me to really think of the good things throughout the day.
A lot of times, especially as stay at home moms, we are in the trenches and are just trying to survive the day.  It's nice to pause and reflect on the good things that happened instead of all the things that went wrong, didn't get done, or ways that we had to discipline our kids.
I hope these easy, print at home cards make it easy for you to show those in your family how much you love them.
I know they'll appreciate it and it will be good for you too.
It also spreads out the celebrating throughout the month.  Which just shows that you don't need to rely on one day to show someone how much you care.
Valentine's Day Love Note Challenge
Now here's my challenge to you.  Print out a bunch of these cards. Every few days post a picture on social media of the love notes on your kids' doors with #tdhlovenotes
I'll be checking the hashtag and will give you a shout out when I see your cards displayed proudly.
Just click the picture below to sign up for our resource library where you can download your own love notes.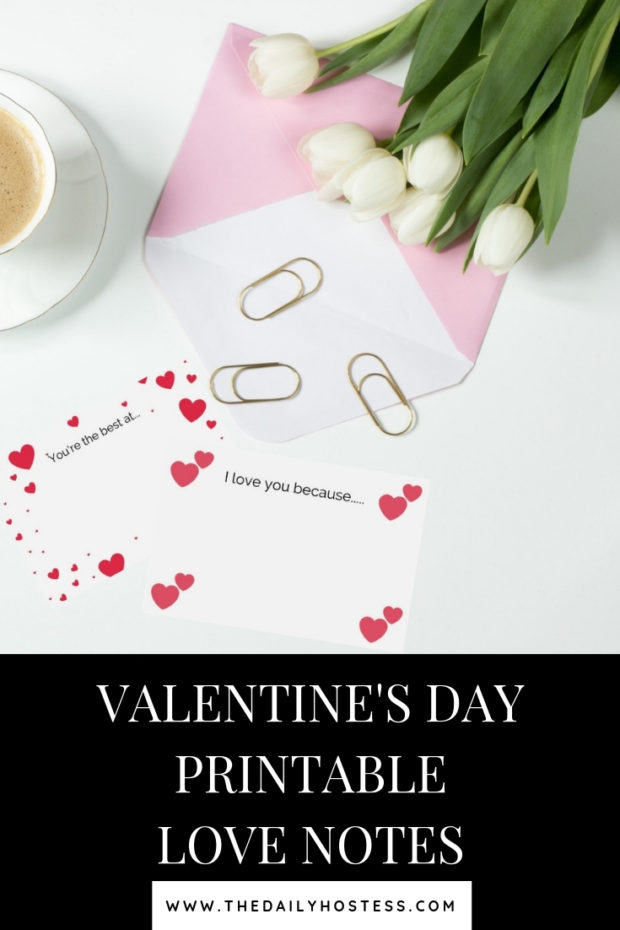 Once you put your email in, you'll have access to these love notes. And all of our other printables in our resource library.
Now get to printing and writing!  And don't forget to share your love notes on social with #tdhlovenotes
Find me on social media on Facebook, Instagram, and Pinterest!