Last week I showed you the touches of fall inside my house which were fairly subtle, but this week I'm screaming fall! My front porch fall decor is anything but subtle. It takes everything you think about fall and puts it on display; pumpkins, mums, and straw wreaths. Walk up the street with me and take a look.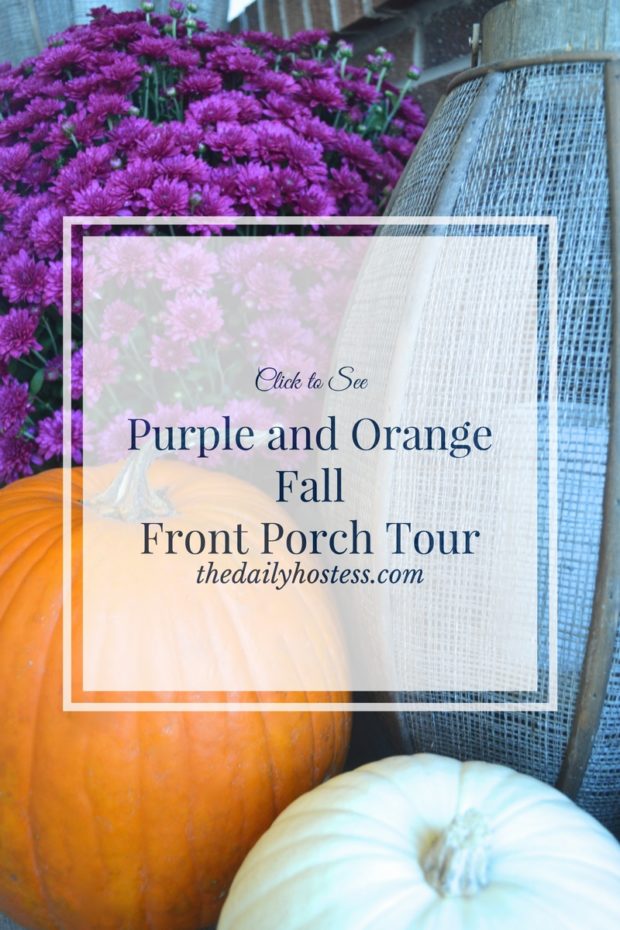 I really wanted to include pops of purple this year in my fall decor and you can see that the most on the front porch.  I purchased the purple mums from our farmer's market, and they are beautiful, and huge.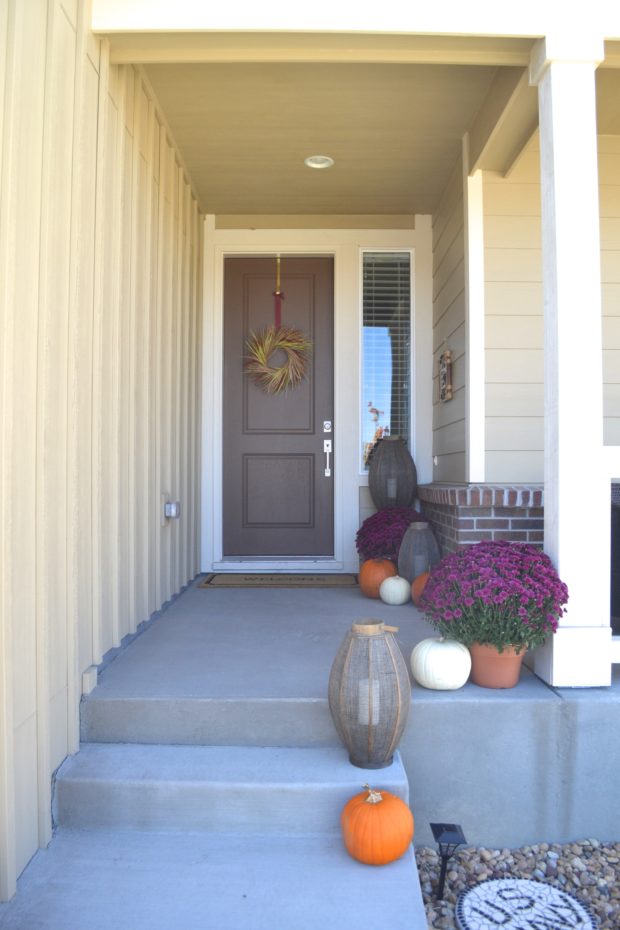 I've always dreamed of having a front door with room on either side for decor, plants, and flowers.  Because I don't have that in this house, I wanted to play up the different levels of our stairs.  I tried to do that by decorating each level.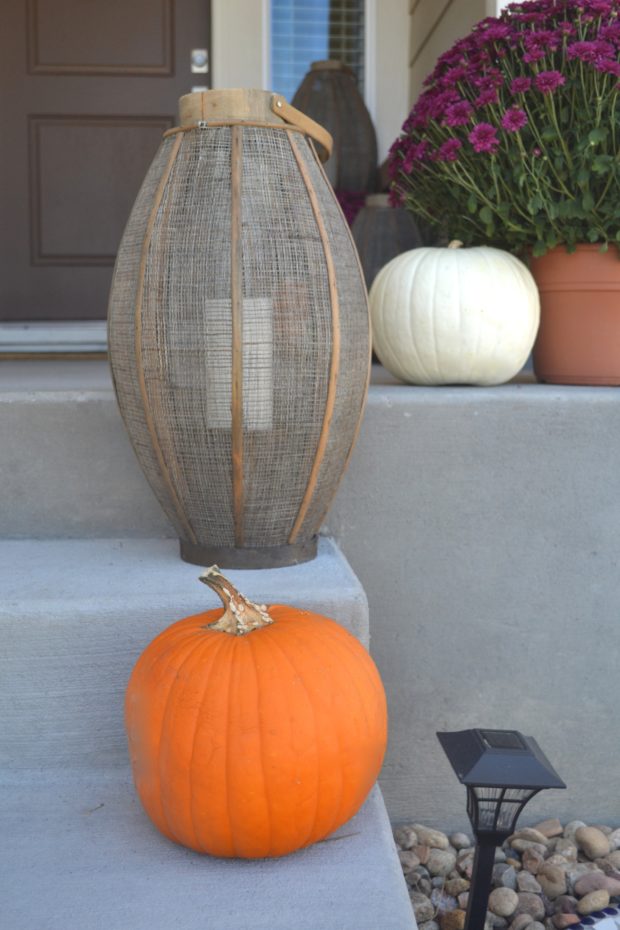 The walk up the stairs starts with pumpkins and lanterns.  I purchased these lanterns from Crate and Barrel several years ago.  They are really versatile.  I've used them hanging near our pool in San Diego, in Christmas decor, and now on the ground for fall decor.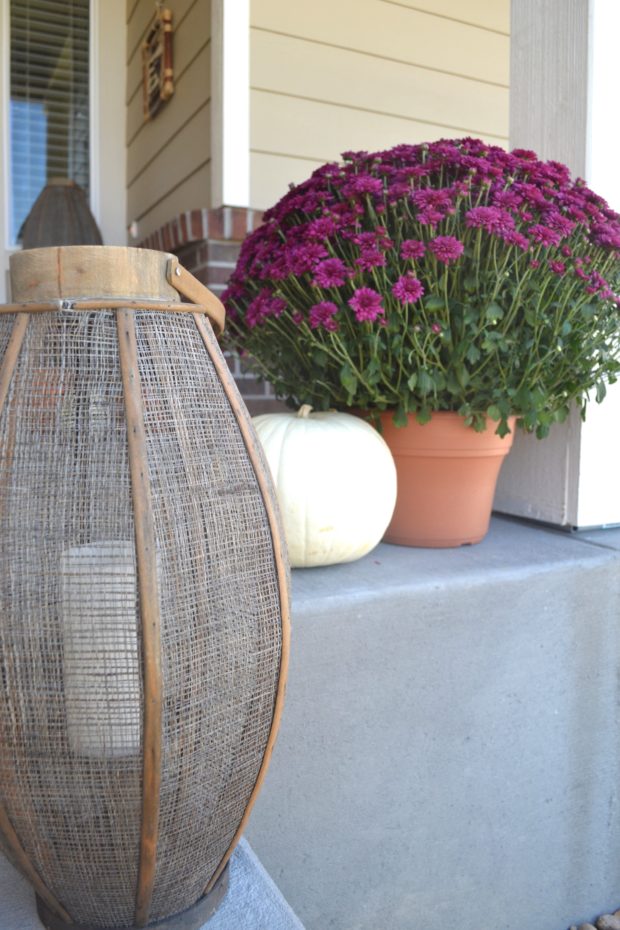 I use battery operated faux candles to make the lanterns glow.  Who else is loving the trend of white pumpkins?  I mean you can do so many things with them.  Paint on them, put glitter on them, glue ribbon to them, or leave them plain for a minimalist look.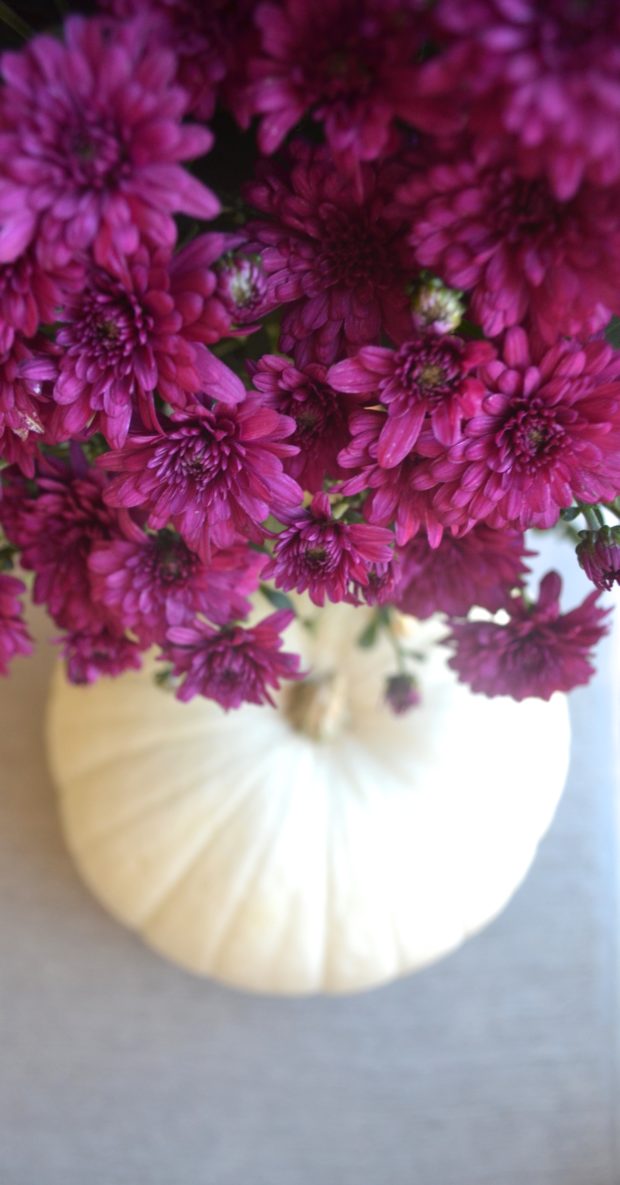 Even though I don't have space on both sides of my front door, I do appreciate having a large area to decorate and work with on the right side of my door.  It's a great place for a fall vingette of pumpkins, mums, and lanterns.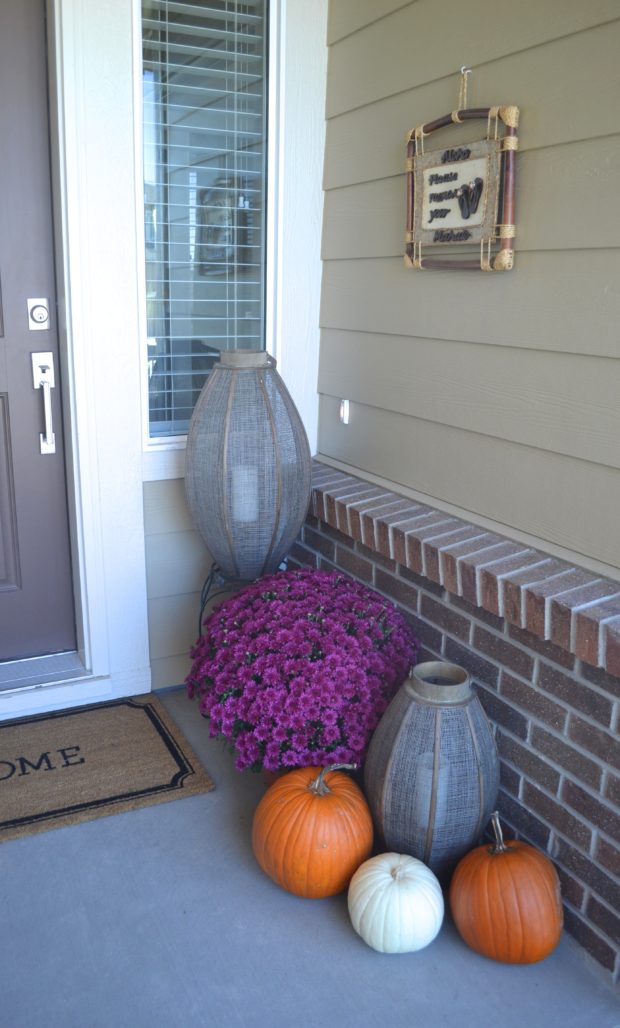 You can sort of see the plant stand hiding behind everything to lift up the lantern and give the whole set up a little height variation.  If you don't have a plant stand, you can add height by using a straw bale or an old crate.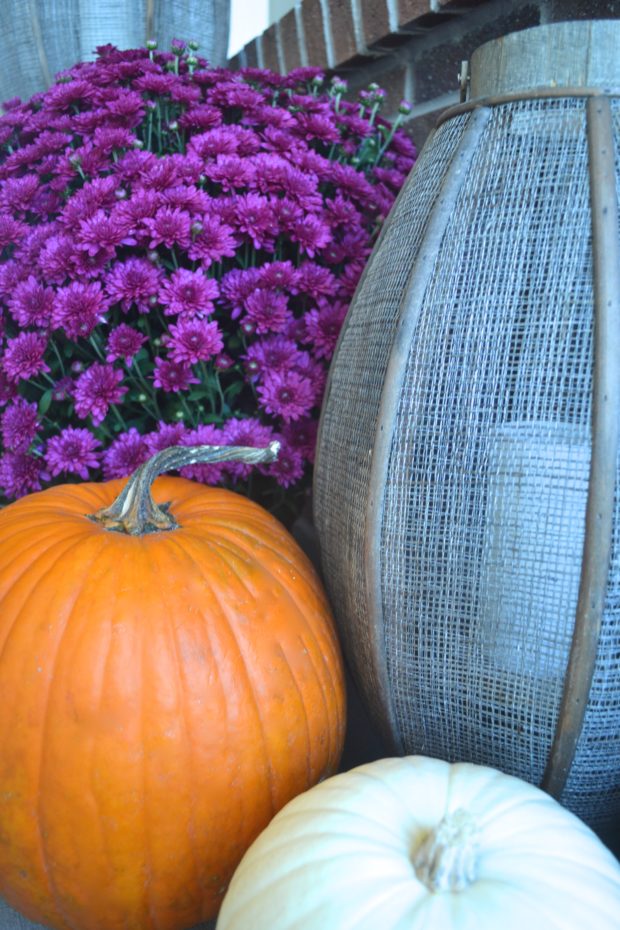 I've had this fall wreath for awhile, and don't even remember where I got it, probably Target.  I'm trying to convince myself that the burgandy color in the wreath "goes" with the purple mums.  It's a true test of patience and just letting it go.  Be sure to check back next week though for a round up of fall wreaths and tons of other fall entertaining essentials.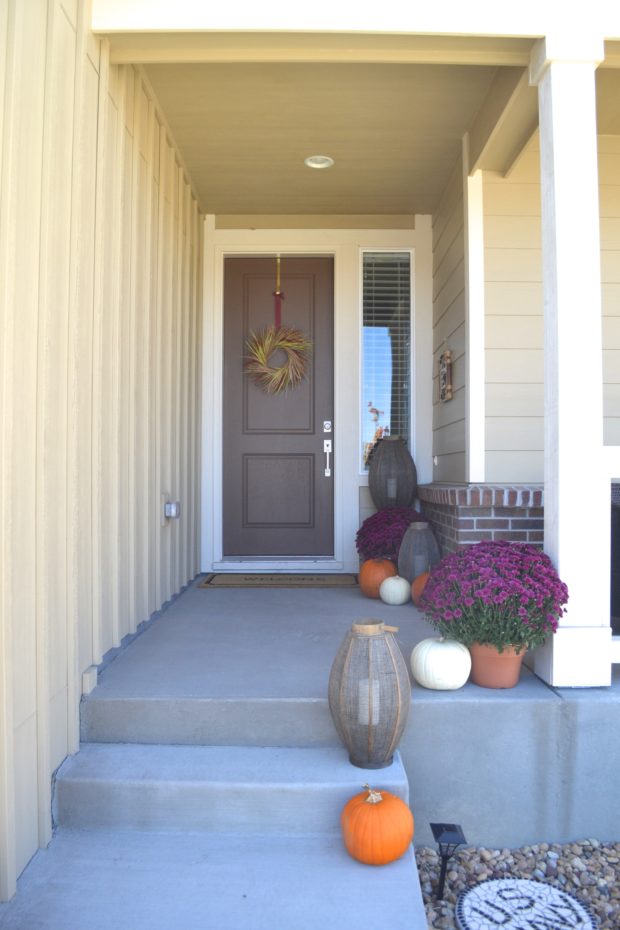 Thanks for stopping by and I hope you enjoyed a quick tour of my front porch for fall.  What color scheme are you using, or do you just plop a pumpkin down and call it good?  That's fine too!  I put my fall porch decor on steroids this year.
Friday is my last Whole 30 post, yippee!  I'm excited that it's over, but I wouldn't totally say that I've been very faithful to it.