I've recently seen several posts on Instagram about party planners and stylists that are party decor hoarders.  I would slightly consider myself a part of this group as there are currently four totes of party supplies in my basement waiting to be organized.  So today I thought I'd give any other party supply hoarders out there a few ways to reuse their party decor.   It's good for the planet and for your party decor stash!
Gift it to Another Party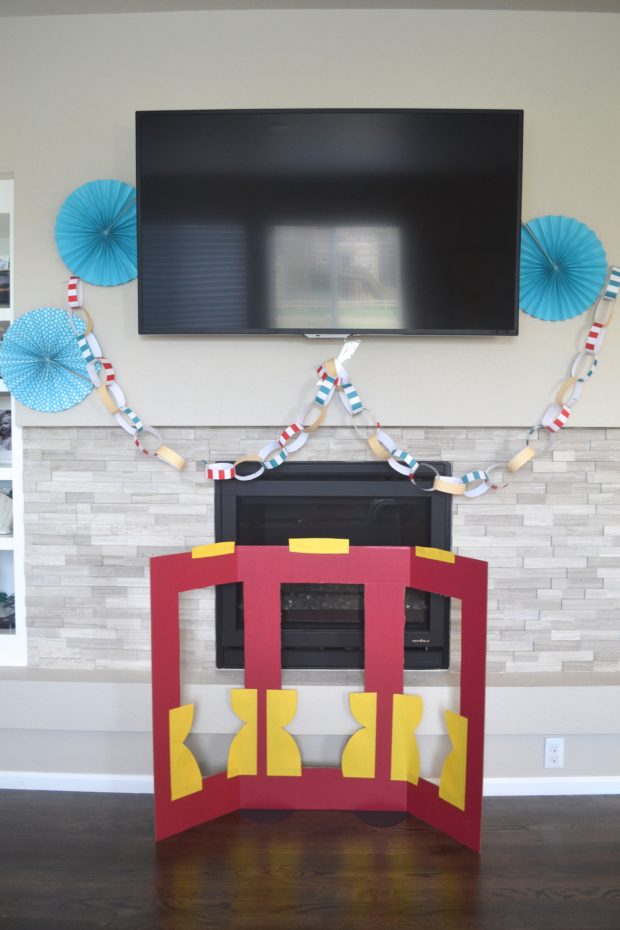 One of the best feelings is getting multiple uses out of something that you worked so hard to make.  Last year I hosted a Daniel Tiger themed birthday party for my daughter's 2nd birthday.  I crafted a toddler sized photo booth, garlands and a dessert table backdrop.  It was quite a lot of work.
A few months after the party I posted the party decor on a free community page on Facebook and low and behold there was someone else throwing the same themed party.  I loved that the decor I made was going to be used again and it saved that mom the headache of having to make everything herself.
Turn Streamers into Confetti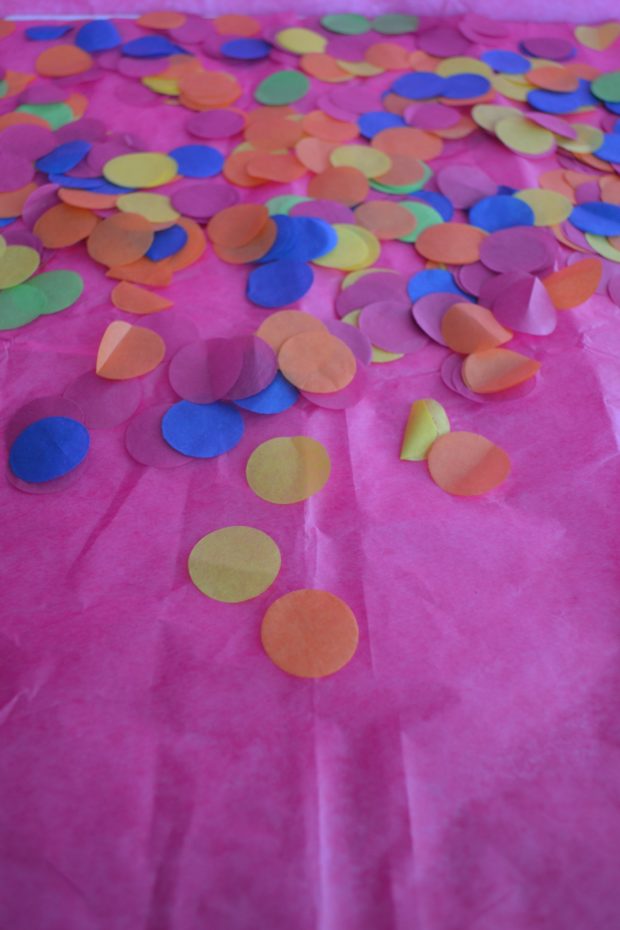 Crepe paper streamers are some of the most cost effective ways to decorate a party.  However, what does everyone do with them once the party is over?  Wad them up in a ball and throw them away.  There is a much better use for those leftover streamers, and it involves your home office shredder.  All you have to do is run the streamers through your shredder and you'll instantly have homemade confetti!
Just be sure to empty your shredder before hand so when you're done shredding all you're left with is your confetti and not old bills.  This is also a great way to customize confetti to whatever color scheme you need.
Sell it on Buy/Sell/Trade Sites
Similar to gifting your party decor, you can use community buy/sell/trade sites to offload your stash of party decor while making a few dollars in return.  You'll get the most return on your reusable party decor if it's in good condition.  It also helps to have good, clear pictures of what you're selling along with pictures of how the decor was used at your party.
This is a great option if you don't think there will ever be a use for the party decor again.  If you host a very specific party and you don't foresee reusing the decor in your home or for another party in the future, don't bother storing it, just sell it, or trade it for something you'll actually use.
Reuse Party Decor as Home Decor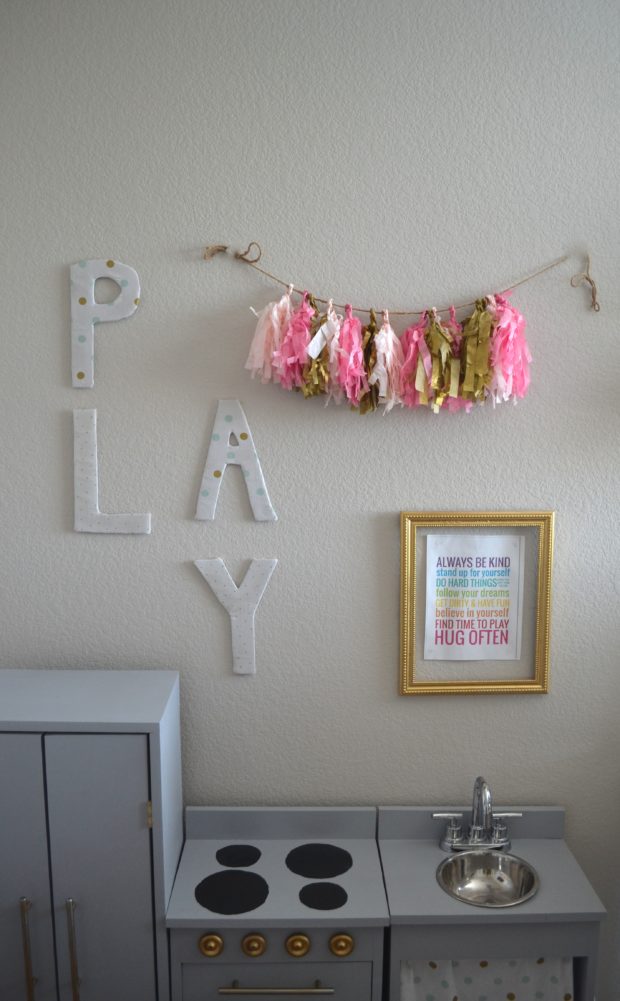 One of my favorite ways to reuse party decor is as home decor.  I wrote a whole blog post about it here!  One way to reuse party decor as home decor is through a color scheme.  Find places in your home to work the party color scheme into your home decor.  For example, the above picture is from my daughter's playroom where there is a pink, teal, purple, and gold color scheme and the tissue tassel garland uses the same colors.  It was from her first birthday and is now reused in the playroom.
If your party decor color scheme doesn't fit into your home's color scheme, try reusing it seasonally.  Maybe birthday party decor can be used during the fall or around the holidays.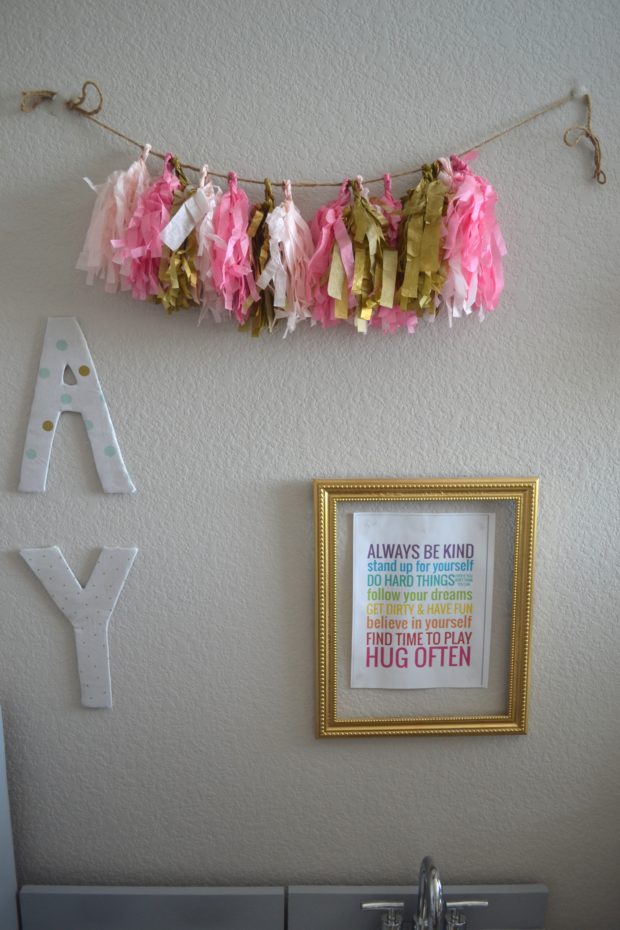 Do you think you can use one of the above four ways to reuse your party decor and supplies?  It's great to reuse it again, not have to throw it away or store a bunch of party decor.  Now onto those bins of party decor that need to be organized……..
I hope you all have a great weekend and get to celebrate something exciting!