Happy Wednesday folks, this week is all about wedding trends because it's the time of year where people start thinking about all of those upcoming summer weddings.  Do you have any to attend this summer?  Today's trend is all about saturated color.
I researched several large wedding sites including Martha Stewart Weddings and found some common trends.  All this week I'm sharing those wedding trends with you, did you see the lucite and transparency trend on Monday? Well today I'm talking about saturated colors.  Some wedding coordinators are saying that the classic wedding colors of blush, ivory, and white are overdone and on their way out.
Saturated, deep, and bold colors are going to be all the rage this year and I'll show you how to incorporate them into your home parties.  This is an easy task to do for a lot of different kinds of parties and there is a ton of inspiration.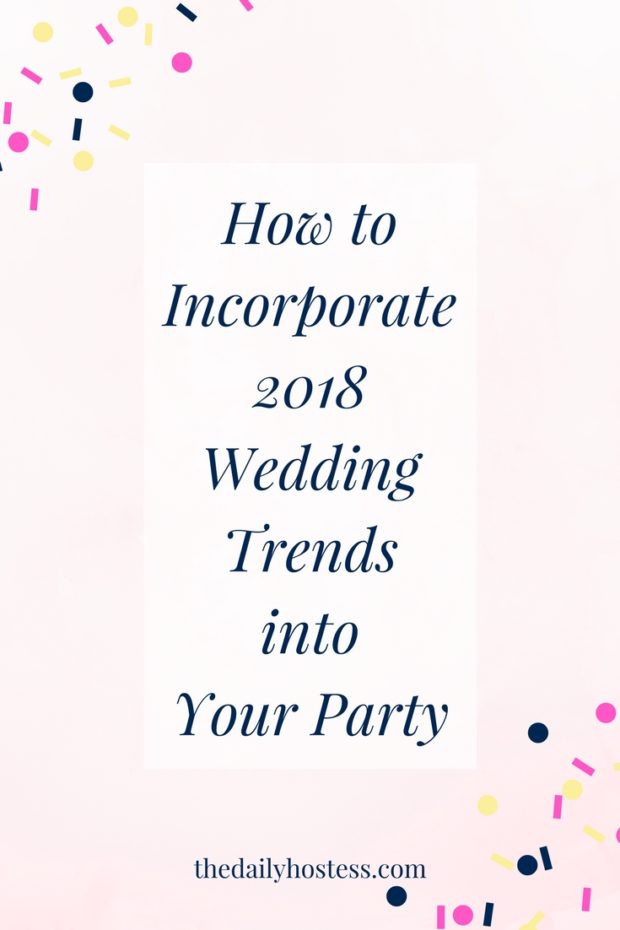 Saturated Color Wedding Trend Inspiration.
These deep orange dresses from an Australian wedding are the perfect example of the saturated color wedding trend.  I think they would look great for a fall wedding, but pretty great for a summer wedding too.  Just mix up the florals to something more tropical and they'd be the perfect summer bridesmaid's look.
Florals are a great way to use saturated colors at a wedding.  Love the deep burgandy, orange, and blacks of this bouquet.</span>
Working saturated colors into the accessories on your big day is another way to carry this trend throughout your wedding.  The accessories pictured above can be purchased from Etsy.  I love that you can use them again or keep them as a keepsake from your wedding.
Aren't these weddings inspirational?  Kind of makes me want to plan mine again!
How to Incorporate Saturated Colors into Your Home Party
There are a ton of ways to incorporate this saturated color wedding trend into any party you have at home. From birthdays to dinner parties, try adding any of these touches below.
Add colored candles to your party decor.  Find some party scheme coordinating saturated color candles and add them to your tablescape, dessert table, or around the room of your party.
I especially like this easy diy candle holder from Sugar and Cloth.  Just click the link below the photo to see how to make one yourself.
Next, who says you can't wear fun floral crowns anytime of year, they aren't just for weddings.  Try wearing one with some deep colors to match your next birthday party or promotion celebration.  Buy some at the link below.
And lastly, I'm taking the floral bouquet inspiration from the wedding above and adding it to the thing that almost every party should have, cake!
Don't you just love the colors of those flowers?  Even if your party doesn't call for a three tier wedding cake, just adding a few deeply colored flowers to the top or side of your cake is a great way to include this trend.

Adding flowers to a cake is also a cheap way to make it look more expensive.  Just purchase a plain white cake from the bakery which will save you money, and add the flowers yourself.  Just be sure to thoroughly wash the flowers before adding them to your cake.
That wraps up our second wedding trend this week.  I think today's trend is so easy to use throughout any party, do you?  One more trend later this week and it's going to be perfect to use for parties this spring and summer!