Saturday Simple Celebrations is a series where I share quick, easy, entertaining ideas to make everyday celebrations a little extra special. In today's post I'm talking cheese trays, yum!
Give me any reason to throw some yummy cheese and meats on a tray and I will!  I'm indifferent towards crackers, they get in the way of of all that creamy dairy and salty meat goodness in my opinion.
Recently we had a friend stop by to go for a dip in our pool mid afternoon. I threw this cheese tray together because who doesn't love a little snack before, during, and after lounging in the pool?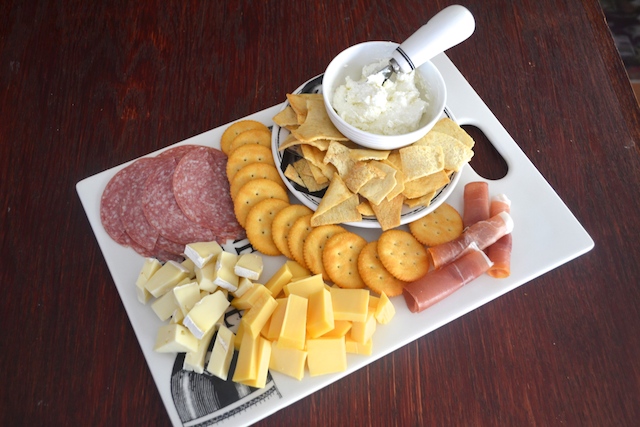 I had half a wheel of brie and half a wedge of smoked gouda in the fridge so I cut it up into bite size chunks; paired it with what was left in the lunch meat drawer (salami and prosciutto) and put it next to some crackers. Super easy.
I also had some feta dip left over that I had made previously and put that in a dish along side some pita chips.  I'll post the recipe soon because it's really easy and made with everything I usually have in the refrigerator.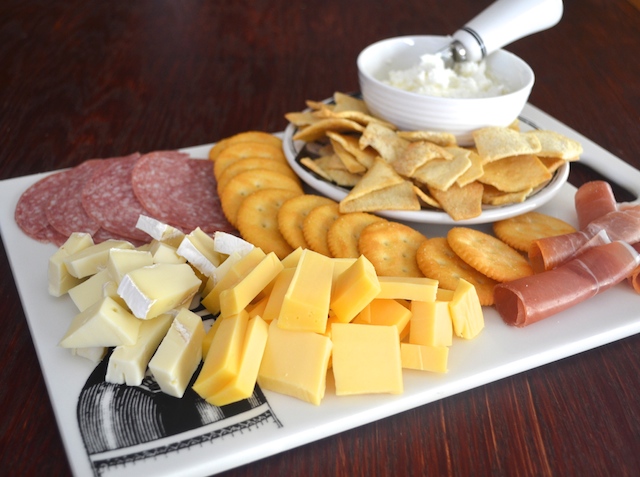 It really doesn't take much more work to get out a nice platter to display your snacks and it looks better than leaving them in the original packaging.  I made sure to put the crackers next to the meats and cheeses and the pita chips next to the feta dip so our guest would know which vessel the snacks were supposed to go with.  Although if you mix it up that's fine too.  You do you, I'm not judging your snacking game!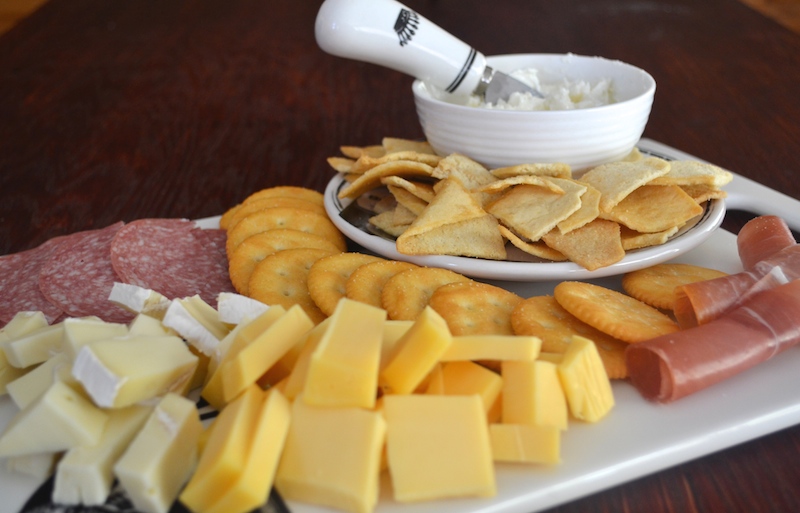 Super simple! What's your favorite cheese? Do you share my cracker sentiment? Happy Saturday!