Welcome to the first Saturday Simple Celebrations of 2016!  Saturday Simple Celebrations is a series where I share quick, easy, entertaining ideas to make everyday celebrations exceptional.  You can see all the simple celebrations here, here, and here.  For the first one of the year I'm encouraging you to serve dinner in a prettier way.  I typically cook dinner at home most nights, and that usually entails me plating straight from the stove out of the skillet or pot I cooked in, which isn't the fanciest way to serve dinner.
The other night I mixed it up a bit and used some of our serving pieces and placed dinner on the table for us to make our own plates.  It definitely made dinner feel more special and fancy sitting down to the table with our food displayed so beautifully.  I'm also pretty sure dinner tasted better this night, maybe because of the way we served it?!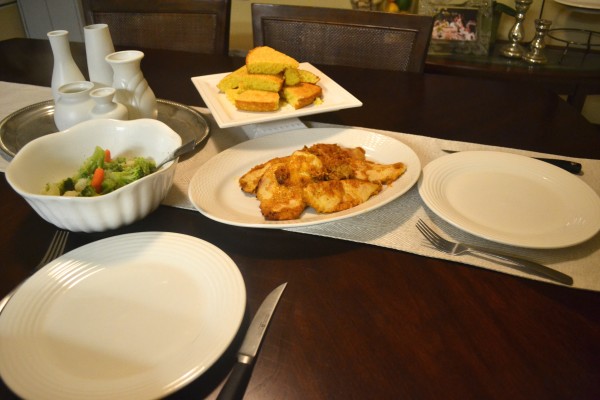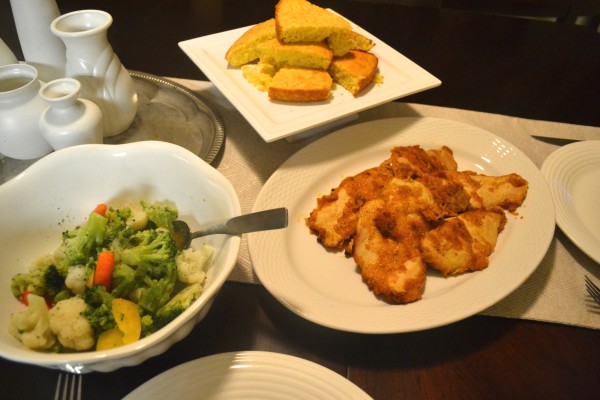 So, I'm encouraging you to get out of the rut of making plates right off of the stove and put all of those serving pieces you got from your wedding registry to use.  It is only a few more dishes to clean and because the food is only on them for a short while they clean up easily (no stuck on messes!).
How do you typically serve dinner?  From the pot on the stove or off platters on the table?  Do you feel like giving this a go at least one night next week?  I hope so, and if you do, tag a photo with the hashtag #TDHDinners on Instagram so I can see!