Hooray for the weekend!  Today is another Saturday Simple Celebrations, quick and easy entertaining and hosting tips to make your day a little more special. While growing up, and especially after I was engaged and married, my Grandmother always used to say that "women should put their men on a pedestal and wait on them hand and foot."  Because I have a small feminist streak in me, I never agreed with her and always let her know that that comment was absurd.  Well, the other day I kind of did what my Grandmother always said I should.
My husband is really bad about remembering to eat throughout his work day, I don't understand how you forget to eat, I guess I just love food too much.  I'm always thinking about it.  Anyway, because he usually forgets, he's always starving when he gets home from work so I made a little snack that was different than his normal chips and salsa and had it waiting for him when he came through the door.  I was really surprised at how excited he was when he saw snacks already ready for him. It was kind of cute actually.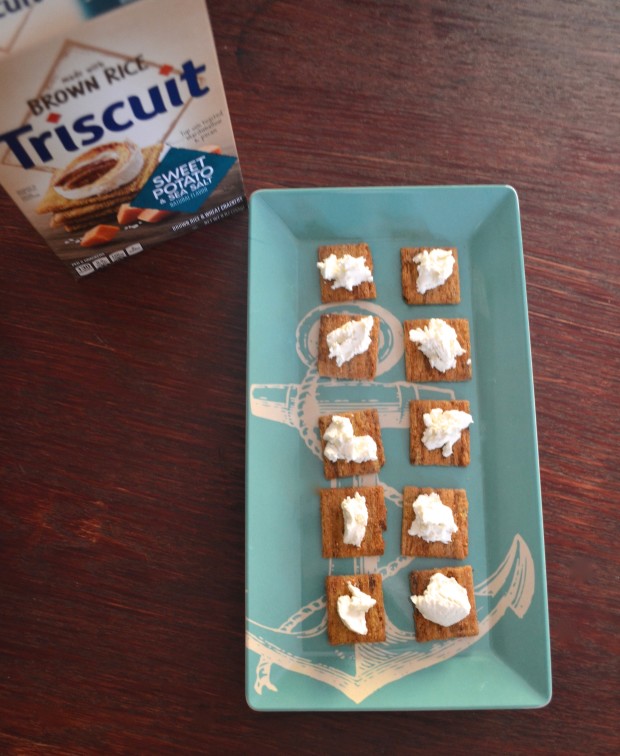 All I did for this 3 minute snack was line some Triscuit's up and plop a little goat cheese on top of them.  More specifically, I used the Sweet Potato and Sea Salt Triscuit's which give the snack a little sweetness along with the saltiness.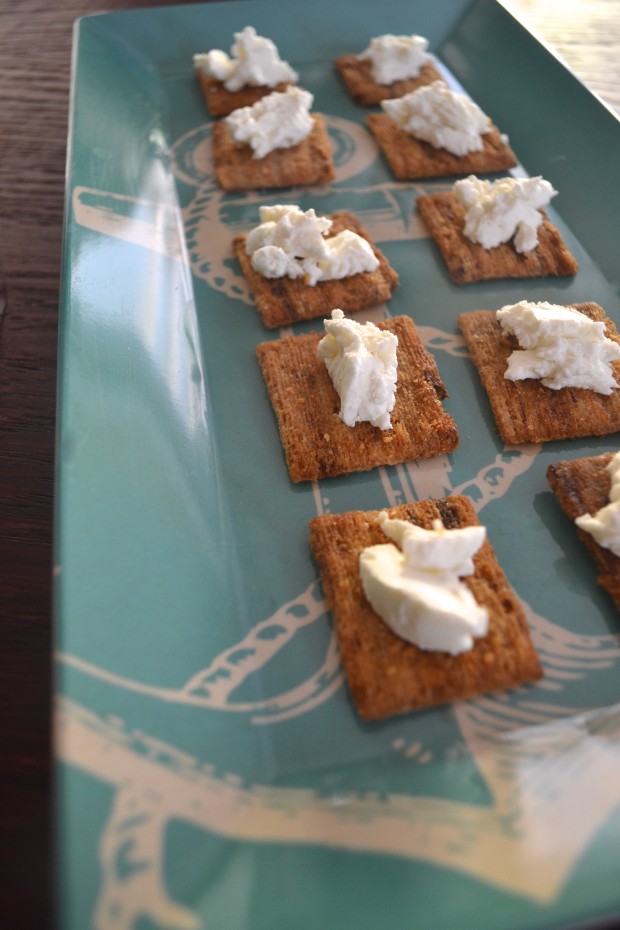 I guess Grandma was right, at least a little bit.  By spending only about three minutes I kind of made my husband's day, which in turn made me happy to "wait on him hand and foot."  Gone are the days of waiting for your husband to come home from work and pour him a drink immediately, snacks are where it's at!  Although, who doesn't love a little afternoon drink?  Maybe do both and everyone will be happy!