Good morning, and happy Thursday! I hope everyone had a great Easter and is enjoying spring weather. It's been nice here, so I'm excited to get back outside and utilize our porch and patio.  Today I'm going to show you our Spring front porch makeover.  Now, full disclosure, these pictures were taken late in the summer last year.  Nothing like better late than never, right?  Well, our porch doesn't look too different this spring, so I thought I'd share them with you today.  I will however, also be telling you what I'd like to do this year to spruce up the front porch.
Here is how the porch looked before we did anything to it.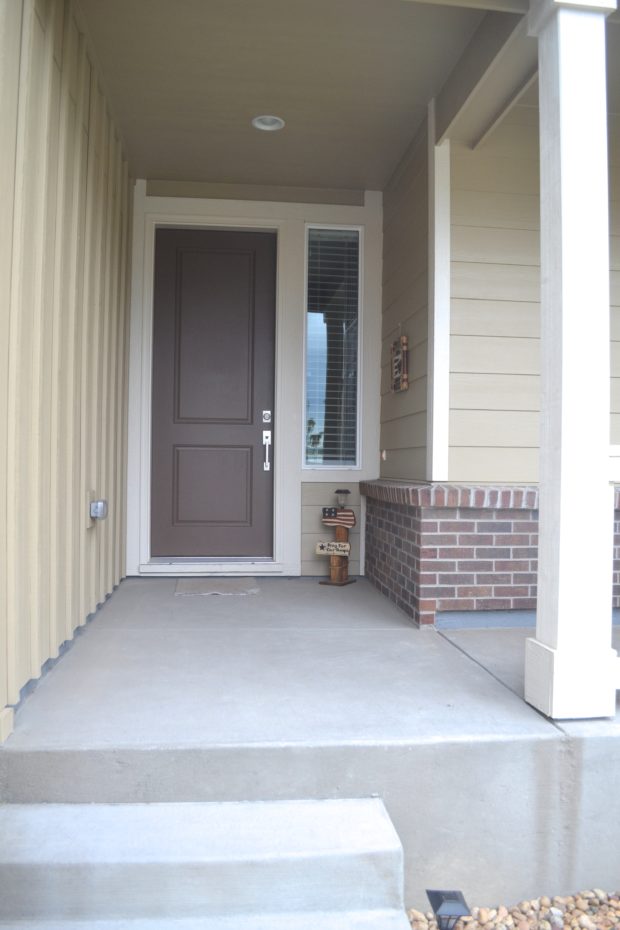 Yep, that's a piece of carpet as a doormat.  It was there for longer than I'd like to admit.  Here is the seating area off to the side.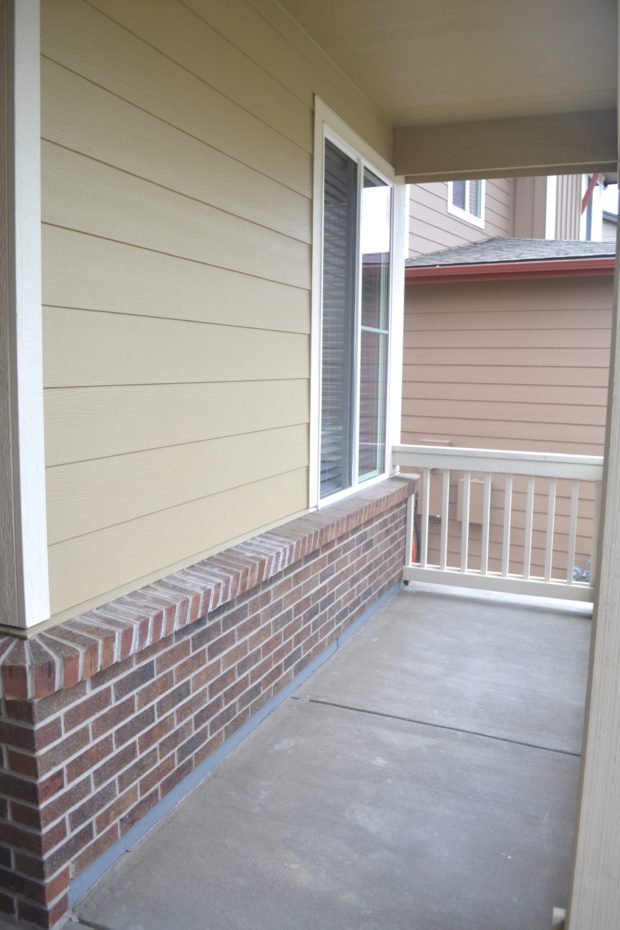 It's a narrow space, but enough room for a little seating area.
After a furniture purchase and some plants, this space looks so much better.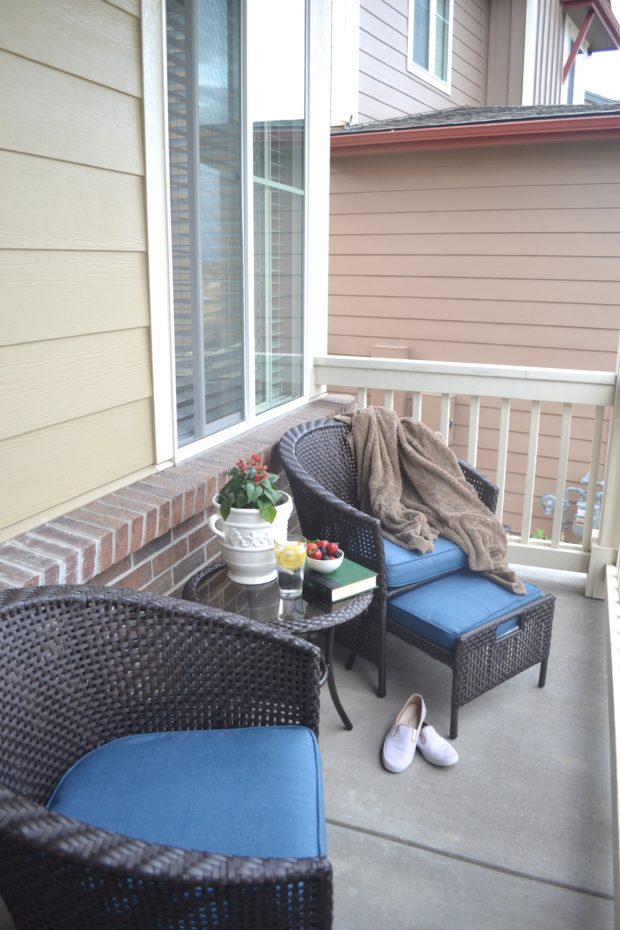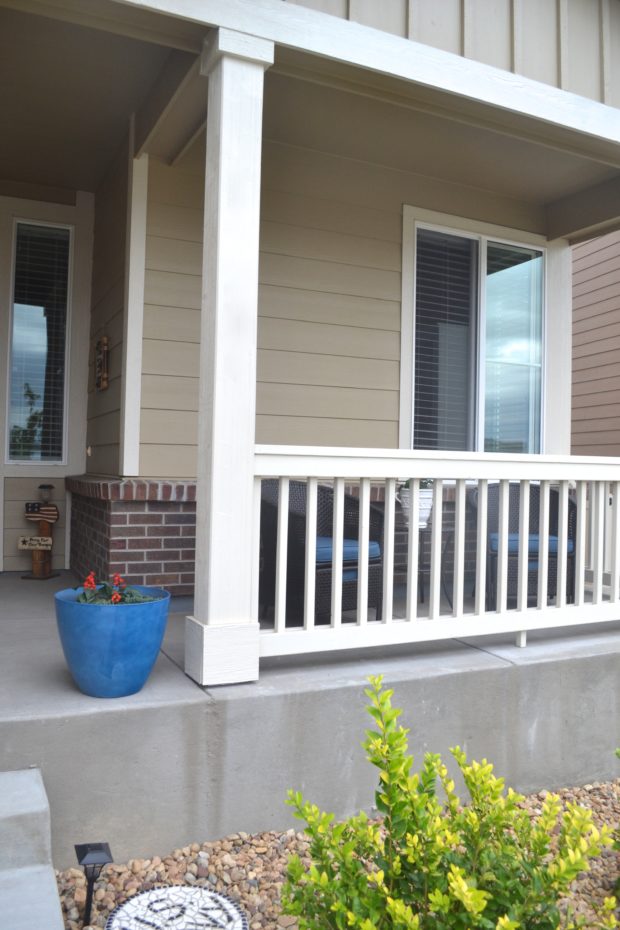 I decided to go with some neutral brown whicker furniture, and think it accents the outdoor colors of the house nicely.  However, I chose blue cushions and planters, because we needed some color.  I also chose to do red flowers again this year, just not the same kind.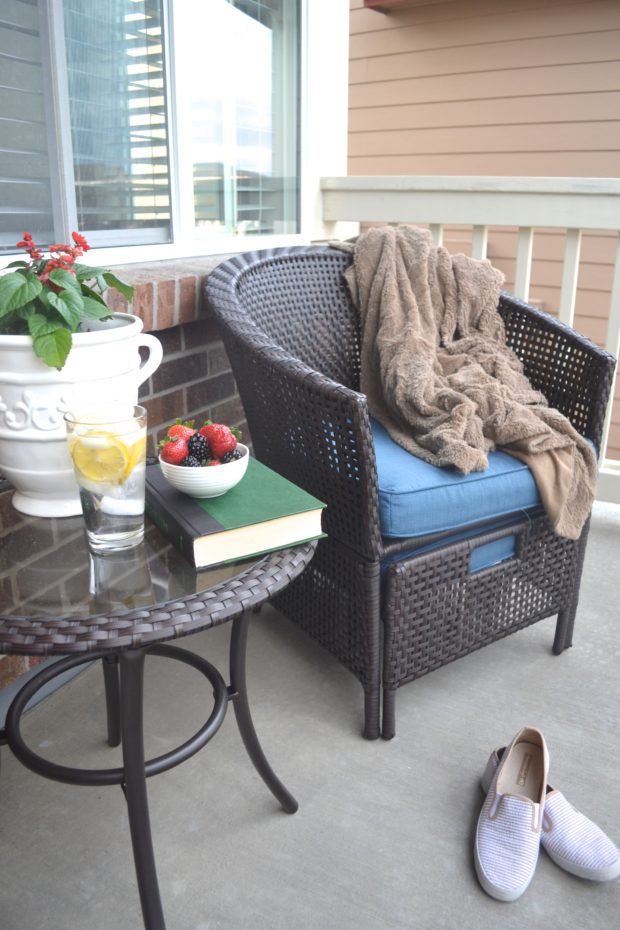 The front porch is a great little spot to watch our daughter play in the front yard or ride her tricycle in the driveway.  This setting is ideal, but let's be honest, what mom gets to sit down with a bowl full of berries and enjoy some quiet time reading?  Not this mom!  I do think that even when it starts getting warmer in spring, that a light blanket in the evenings is helpful.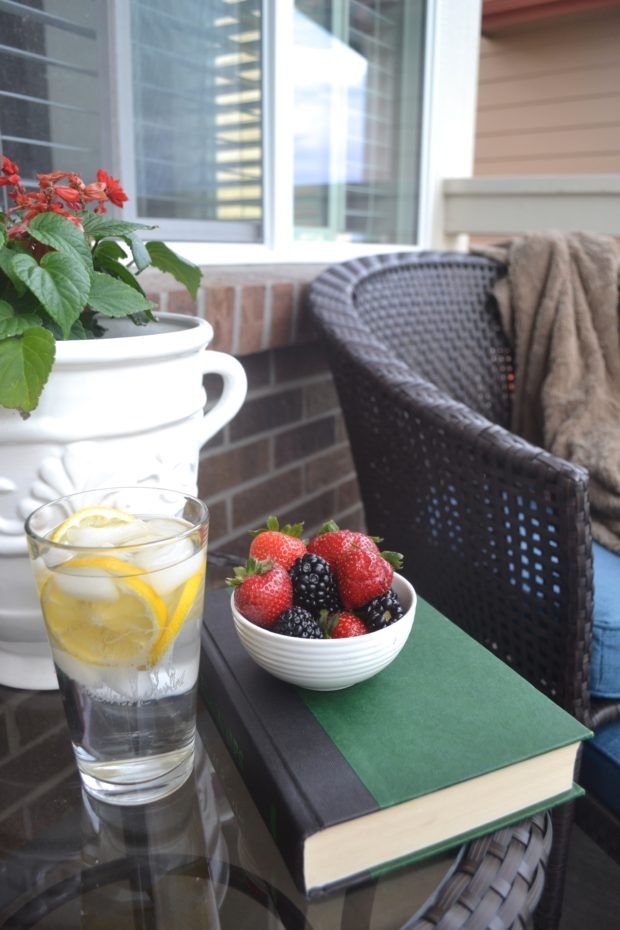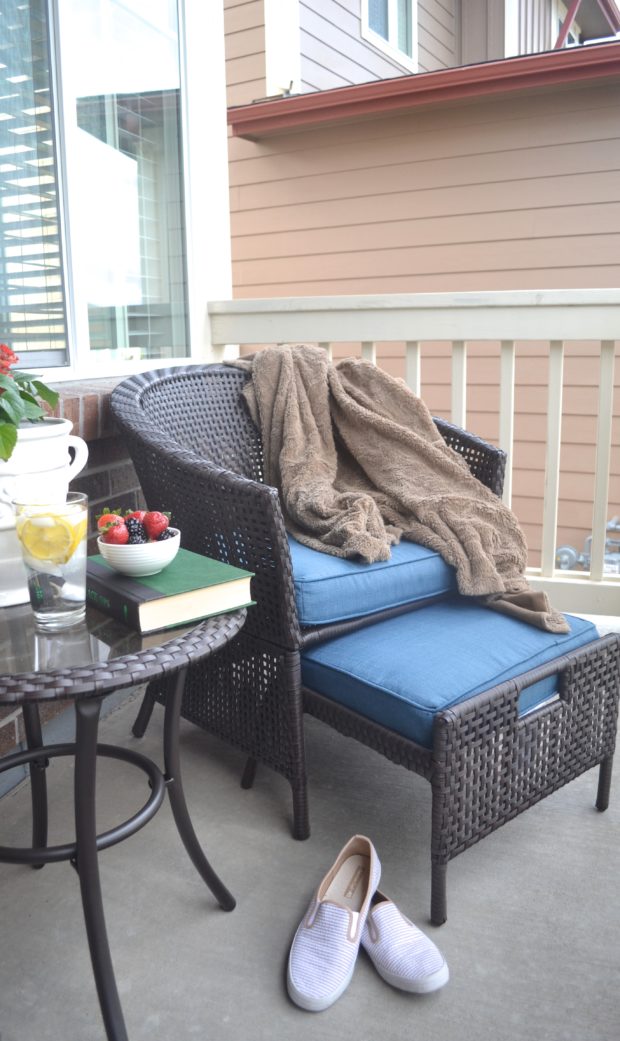 Even though this is a pretty narrow front porch, these chairs still fit great even with the ottomans pulled out.  I love this feature of the furniture!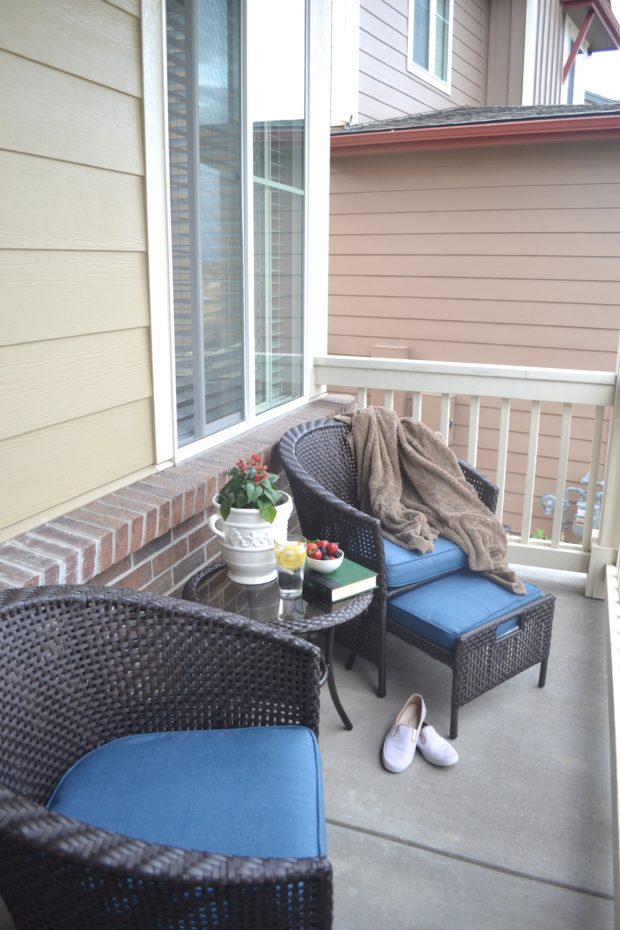 I am so looking forward to warmer weather and enjoying this space again this spring and summer.  There are a few things I'd love to add to our front porch.  I think a couple flower boxes on the railings would look great.  And we have a large empty spot on the front wall of the house that I think needs something.  I'm not sure what that is yet, but I'm sure Pinterest won't let me down with inspiration.  If you have any thoughts please send them my way!
I hope you all have a great rest of your week moving into the weekend.  Are you getting outside to enjoy nice weather?