Are you ever inspired by what's around you or in season?  Well, today's peach party post (#alliteration) was most definitely inspired by it being peach season.  I love this time of the summer where you walk by the peaches in the grocery store and the smell makes you buy them.
I love a good peach and the best ones I've ever had come from not too far from us in Palisade Colorado.  If you ever have a chance to try a Palisade peach, do it!  I'm hoping this post inspires you to throw a peach themed dinner party, and if not at least go eat some peaches.
Peach Party Centerpiece
I really wanted the peaches to be the star of the table, so this centerpiece is all peaches.  It's also really easy to recreate.  The orange, yellow, and burgundy colors of the peaches are great so I mixed in some plums to bring out that burgundy color.  Just snip a couple of small branches from a bush or tree to add in some greenery to the centerpiece.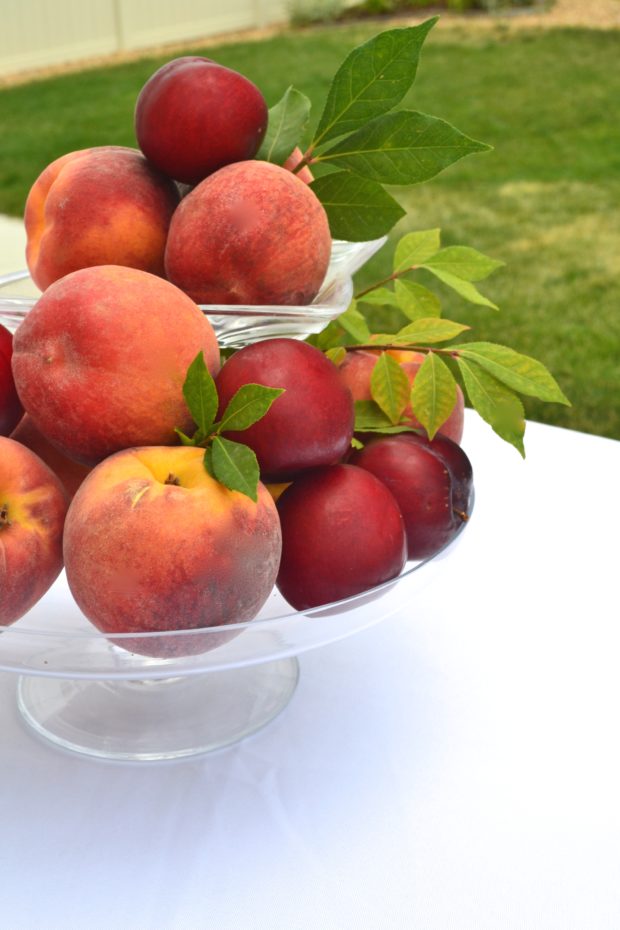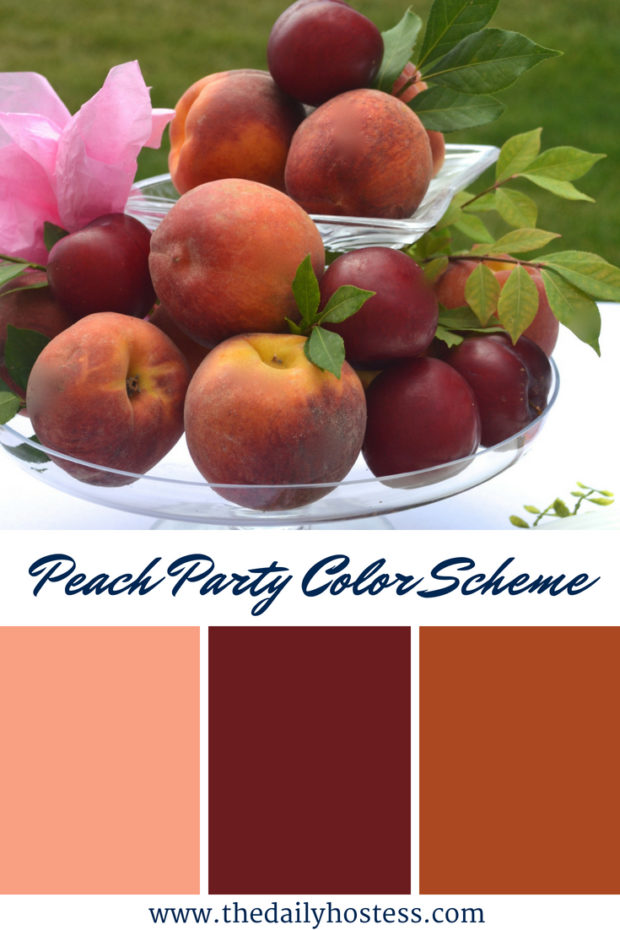 I accomplished the double height of the centerpiece by adding one small crystal dish on top of a cake stand.  If you checked out my Instagram stories you'd see that I moved that oh so pretty centerpiece right to my dining table after taking these photos.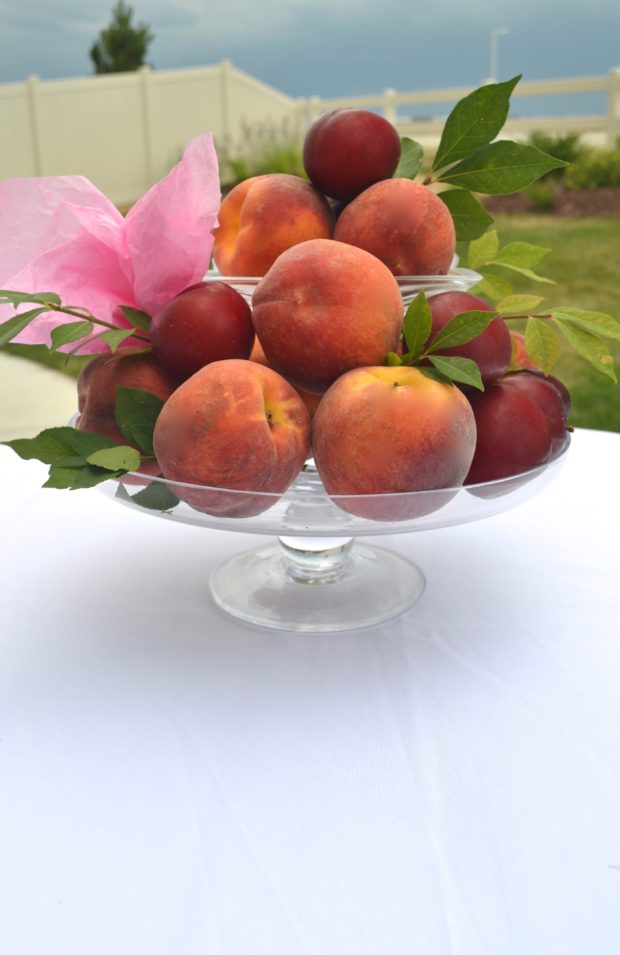 This double height fruit centerpiece concept would work for so many occasions too.  Pine cones around Christmas with holly or stalks of pine trees, apples in the fall, or mini pumpkins around Thanksgiving are all ways to use this idea year round.
I wanted to add in some more pink and (surprisingly) didn't have any pink flowers around my house.  So I just made one with some tissue paper and tucked it into the peach centerpiece.

Peach Party Place Setting
For the place setting I wanted to bring in some texture so I used my woven chargers.  These things have come in so handy.  I use them all the time.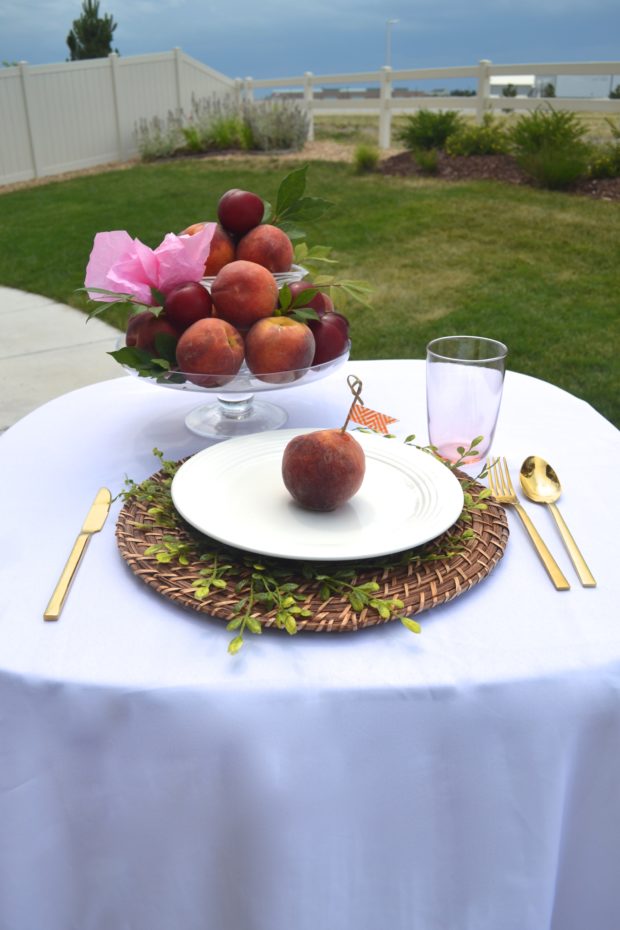 The gold flatware is also something I use a lot.  I think it totally dresses up this simple place setting.  And an added pink glass brings out the pink colors in the peaches and plums.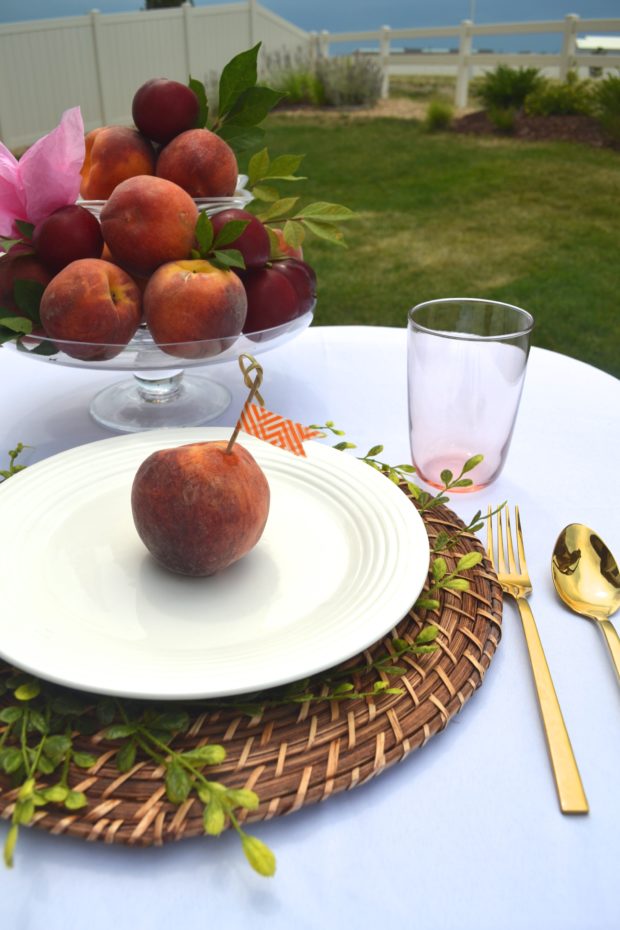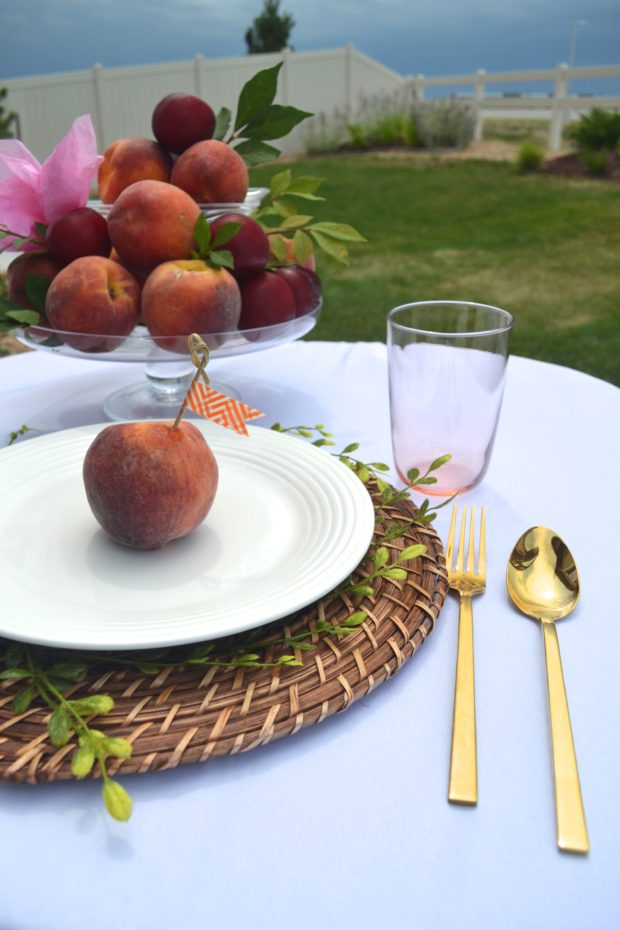 In place of a name card I added a peach right on top of the plate.  I did embellish the peach some orange washi tape on a skewer.  This would be a great way to add a name card though.  Skewering a piece of paper with your guest's name written on it would be perfect.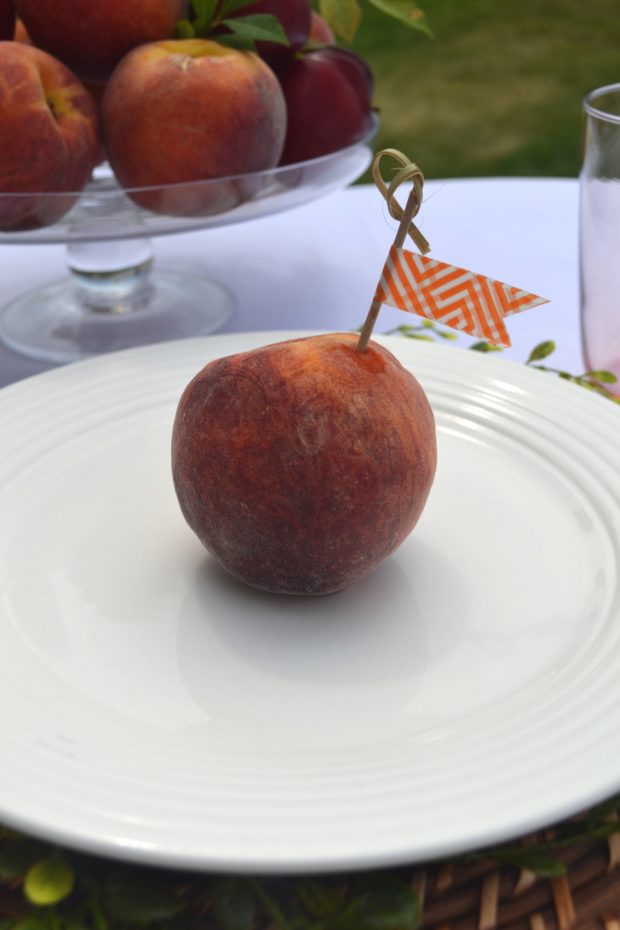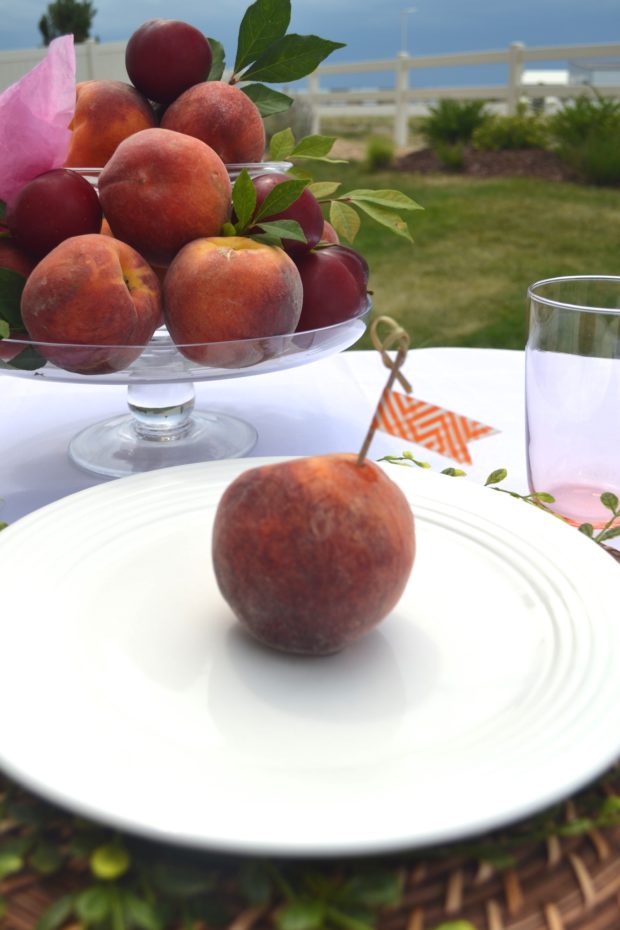 Now let's talk about dining al fresco for a minute.  I love the look of a table set up in the middle of a lush green yard.  Unfortunately our yard isn't flat enough for a table.  So we just use the patio with the green yard as our view.  If you do have a flat, green yard, I'd love for you to try a peach inspired dinner party out there.  I'd be so jealous!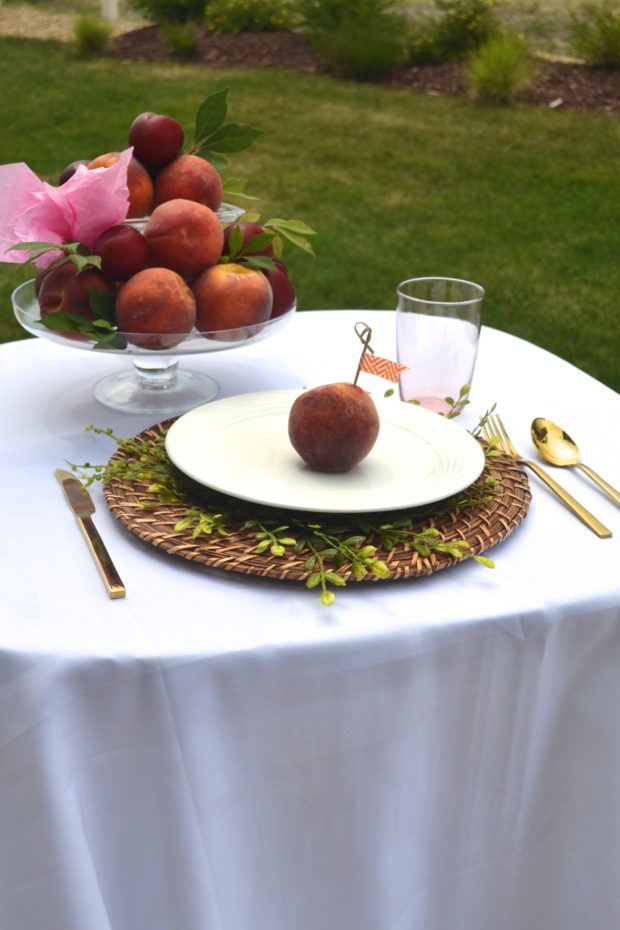 Even if you don't want to eat outside (hello, bugs!) maybe this simple tablescape has given you the encouragement you need to invite someone over and gather around a table for a meal.  And if you include peaches you can't go wrong this time of year!