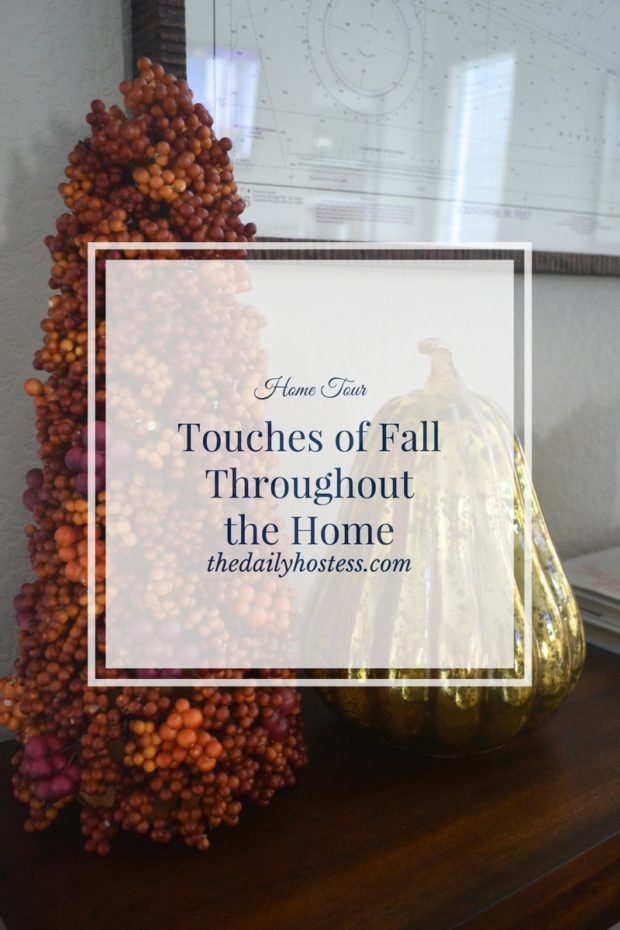 It's my favorite time of year, fall!  It's the time where the weather cools off a little, the anticipation of the holidays starts mounting, fire pits, and coziness is all around.  I know I sound so typical, but it's a great time of year.
This is the first fall that we've been in our new house and my first fall in Colorado.  I can tell you right now that the Colorado fall colors are the most amazing thing I've ever seen.  Decorating for the holidays in our new house is a little tricky though.  I'm not 100% sure where I want things to go or how I want to set things up.  But that's the beauty of a new house, you get to experiment.
This year I tried to keep our fall decor fairly minimal and incorporate a color I don't typically decorate with, purple!  You'll get to see a lot more of that wine hued color on our Fall Front Porch, which I'll post about next week.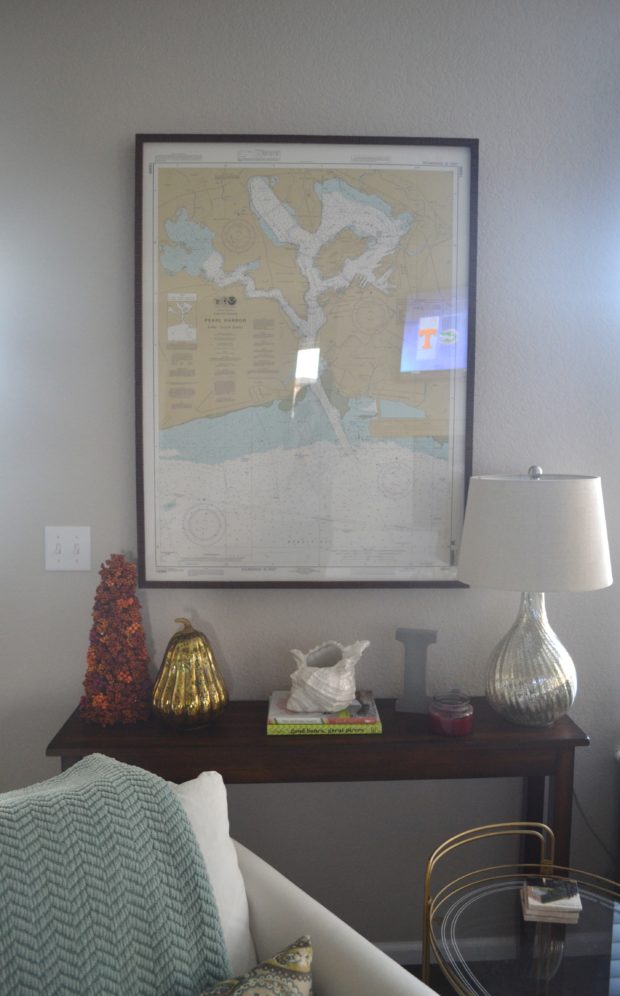 Please excuse the reflection of Sunday football on the glass.   I kept most of my original decor in the living room but just added a few fall touches, using some gourds, an amazing smelling candle, and one of two fall tabletop topiaries.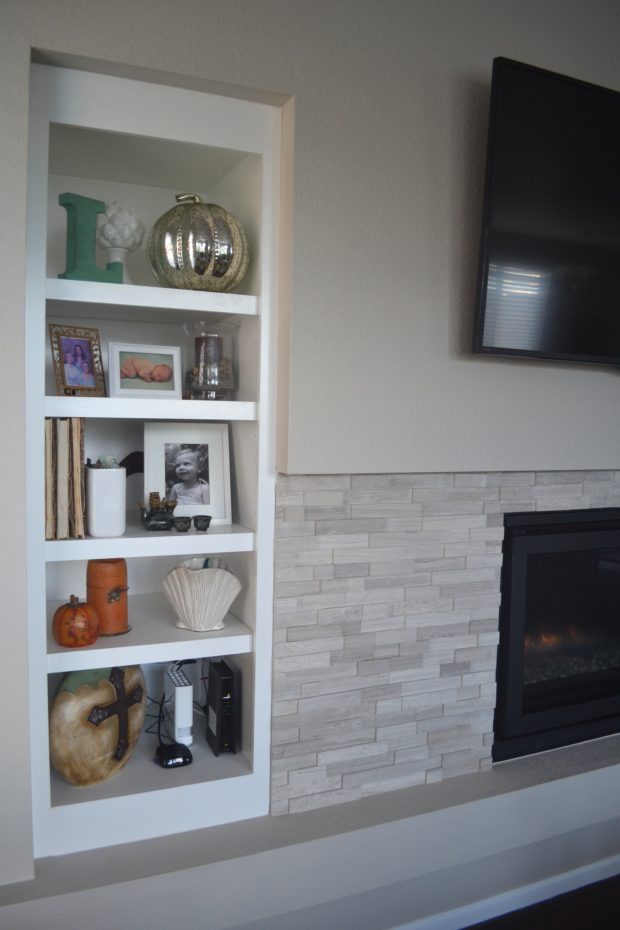 I added some more fall decor to our living room bookshelves as well.  The mercury glass pumpkin doesn't scream fall, but blends in with our existing decor.  And I got smart and turned the TV off for this photo!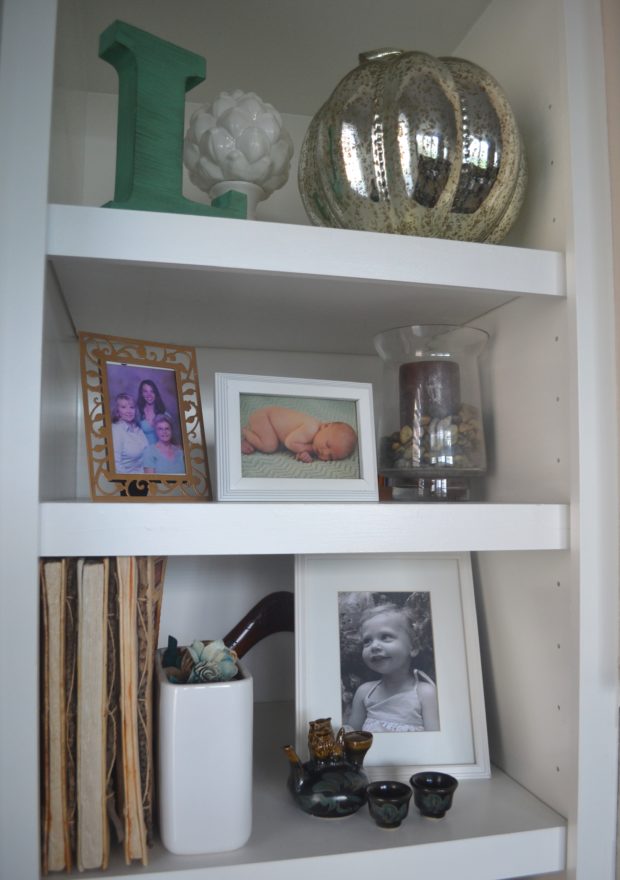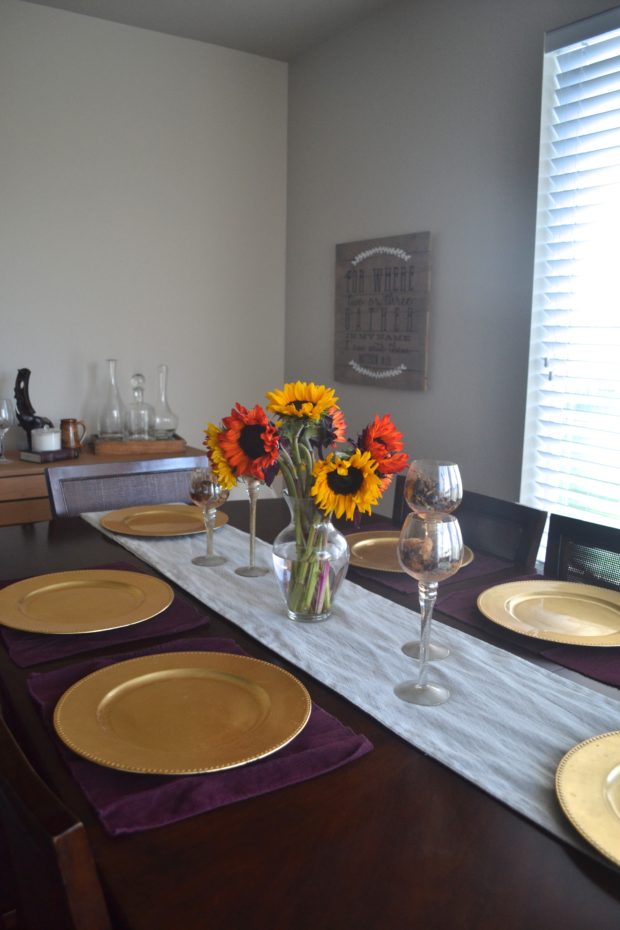 The dining room is where I really tried to incorporate more purple because I already had some wine colored place mats.  Using them on the table and some orange a yellow sunflowers really brought the fall inside.  I also have some potpourri that smells like heaven that I used in candle holders down the middle of the table.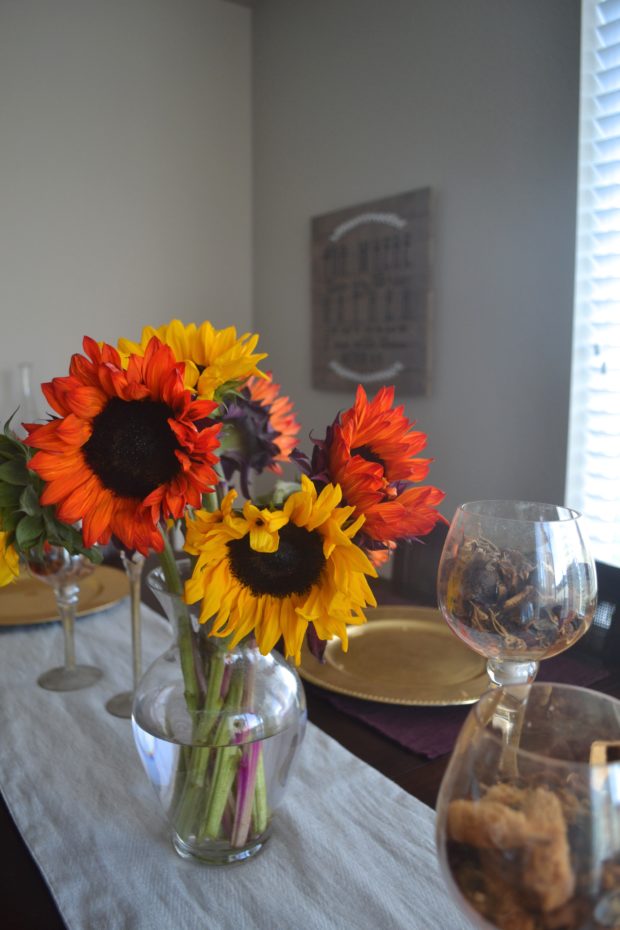 I even included a few fall touches in our half bathroom this year.  This is the most used bathroom in the house when we have guests over so I wanted to dress it up a bit as well.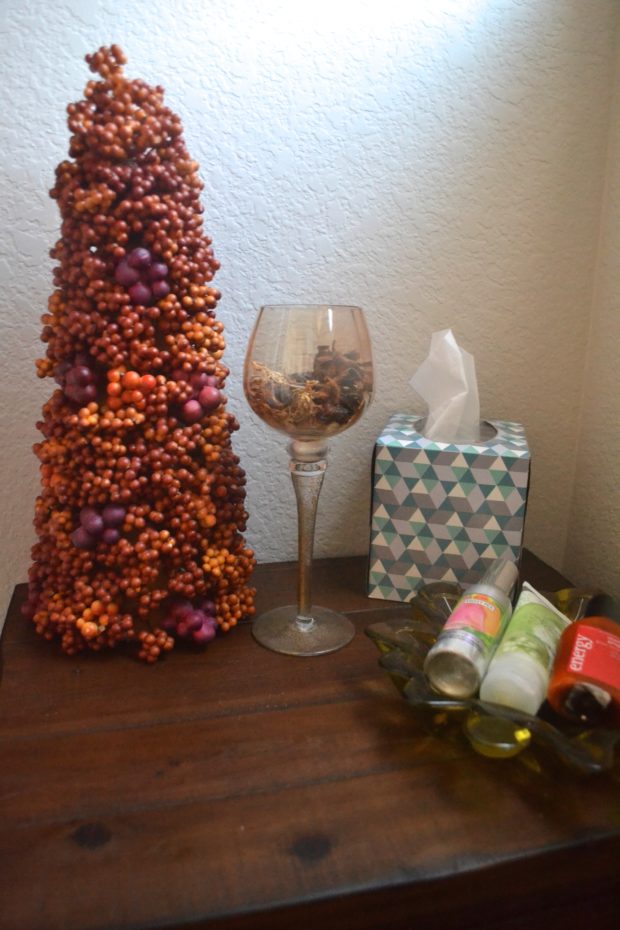 Using another fall topiary and potpourri filled candle holder I've connected all the spaces.  I also have a great little leaf shaped dish that is collecting lotions and room sprays in the bathroom.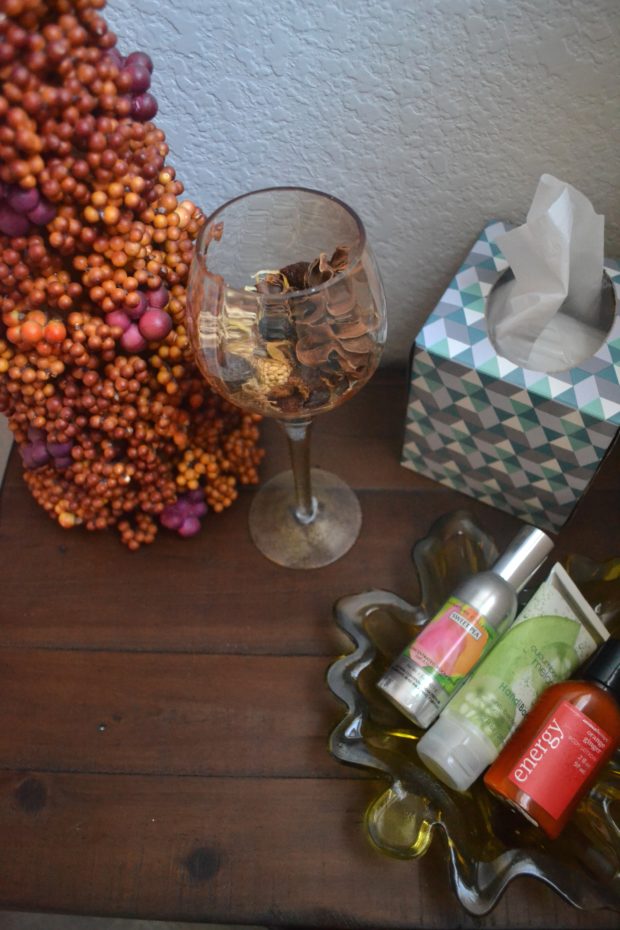 Well that's it for our indoor fall decor this year.  It's fairly minimal, but I am thinking of getting some fall themed pillow for our living room.  If I get them I'll be sure to post about them on Instagram so you can see them.
There are also a ton of other ways to subtly decorate for fall.  See if any of the ideas below would work for your home.
Add a few pine cones in a bowl or vase
Use some sticks in a large urn, or down the center of a table
Add some textured throws to your couch, like cable knit or fur, to really amp up the cozy factor
Diffuse some fall essential oils so your whole house smells amazing
Use apples and mini pumpkins in a large bowl, vase, or basket to decorate
Store cut up wood in a large handled basket near a fireplace
What do you think of the touches of fall I used?  Do you think you could incorporate any of these ideas in your own home?