It's Week 3 of my second Whole 30.  I've included a whole new category to my weekly meal recap.  It's called "bad stuff" because it seems I'm unable to keep my little paws off of things that I shouldn't be eating.  So, don't eat anything in the "bad stuff" category if you're trying to do Whole 30.  Don't be like me!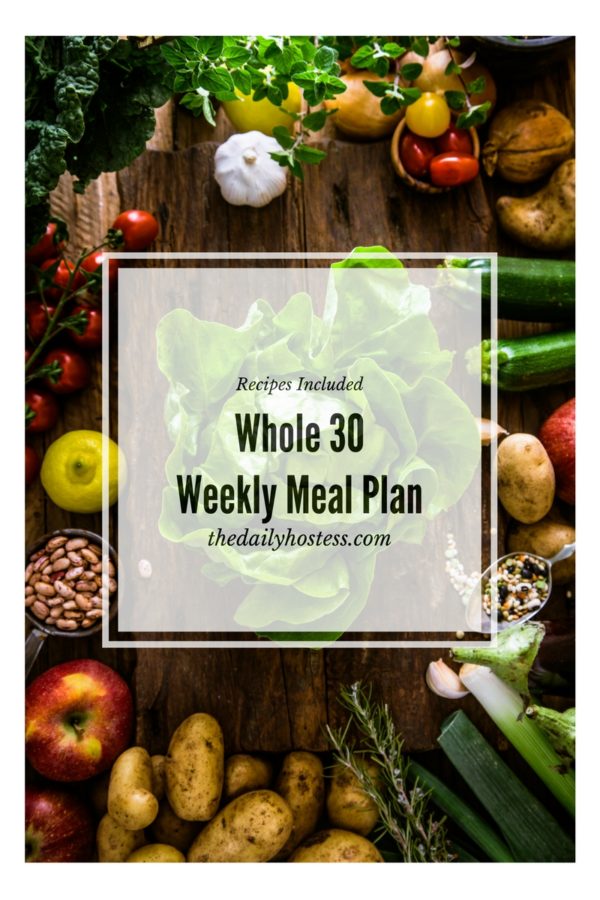 I think this week is basically a wash and I should start fresh tomorrow.  I started this Whole 30 to reset and get prepared for an upcoming weekend away.  That weekend will be here in two weeks, so after today I really need to get serious.  I'm pretty much going to be starting over from scratch and it will not be fun, but I need to focus on this and just do it with no excuses! Hopefully the meal recap next week will be completely compliant.
Friday
Breakfast: I don't remember, ha
Lunch: Grilled chicken breast, pickles
Dinner: Bratwurst
Bad Stuff: My daughter's leftover grilled cheese, two mini corn dogs
Saturday
Breakfast: Peaches with coconut milk and macadamia nuts
Lunch: Chipotle steak salad with guacamole
Dinner: Pulled pork, ribs, sweet potato/apple hash (this is a great side dish, but would be excellent for breakfast too!)
Bad Stuff: A bite of snickers apple salad, bacon wrapped apple with brie cheese
We were at an Apple Festival Party where everything had apples in it, and I just couldn't resist that Snickers Apple Salad.  I hadn't had it since college.  One of my roommates would always make it when she had a bad day, so if I saw that in the fridge, I knew to steer clear for awhile!  The bacon wrapped apple and brie was delicious, but I definitely didn't realize there was brie in it until I took a bite.
Sunday
Breakfast: Roasted broccoli, half an apple, turkey lunchmeat
Lunch: Tuna salad bowlwhich from Which Wich, it wasn't very good unfortunately
Dinner: Lettuce wrapped burger with avocado, grilled veggies, pickles, and fruit
Bad Stuff: 3 oreos, strawberry shortcake
Monday
Breakfast: Kale and berry smoothie
Lunch: Leftover sausage and kale soup
Dinner: We were at a baseball game, so options were limited.  A few bites of pizza, a burger (with cheese, sauce, and the bun)  It made me feel pretty gross so I know that what I'm doing is helping my body, but why am I having such a hard time sticking with it the second time around?
Bad Stuff: 1 1/2 cinnamon rolls
Tuesday
Breakfast: An egg, spinach, and artichoke souffle from Panera (lots of things I shouldn't eat like dairy and pastry were in there)
Lunch: I don't remember, sorry
Dinner: Turkey burger with marinara
Bad Stuff: 4 oreos, 1 mini hershey's chocolate bar (what is wrong with me???)
Wednesday
Breakfast: Pumpkin Custard, strawberries (love this pumpkin custard! Just throw everything in a bowl blend it up and bake.)
Lunch: Rotel turkey meat on a bed of kale
Dinner: Asada tacos, but just the inside, no tortilla for me, sweet potato fries
Bad Stuff: Two bites of pancakes (with syrup), a giant bowl of cereal
Thursday
Breakfast: Pumpkin custard, two over easy eggs
Lunch: Shredded buffalo chicken lettuce wraps, cucumbers
Dinner: Caesar salad (with non-compliant dressing), steak, green beans
Bad Stuff: a bowl of cereal
The theme this week is to just not be like me.  I know that overall I'm eating much healthier than I have been in the past few months, but I fell off the wagon hard this week.
Who is ready to reset with me tomorrow?  We can do this!  Have a great weekend readers and don't forget to enter the giveaway for the blog birthday party box full of pink and gold party items.  The winner will be chosen on Monday on the actual blog birthday and there will be a great post about all that I've learned in the past year blogging, so be sure to come back!