Here at The Daily Hostess I'm all about "celebrating every day!"  When it was time to officially launch the blog and put it out there to the masses, I thought there was no better way than to celebrate with a launch party.  We recently hosted the launch party in our home with some of our closest friends and family.  I'm really proud of how beautiful the party turned out.  I think the color scheme was perfect and reflected the blog so well.  We had yummy appetizers and a signature cocktail, and of course we had a champagne toast because no party in my opinion is complete without champagne.
Here are a bunch of gorgeous photos from that night.  You can see how I planned the party by following my 5 easy steps here.  Stay tuned for tutorials on some of the decor that I diyed and a crowd pleasing, delicious, appetizer recipe in the near future.  Without further ado, take a look at The Daily Hostesses Blog Launch Party.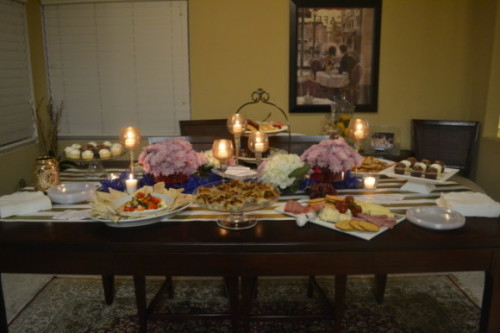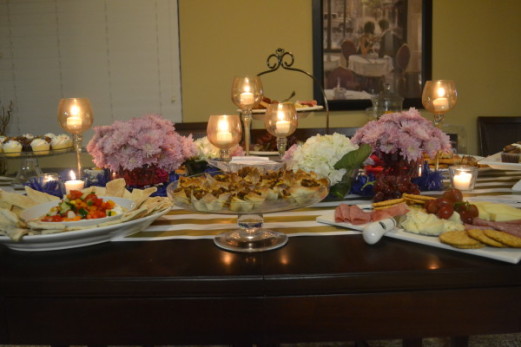 There were several varieties of appetizers, dips, and a couple different charcuterie boards.  For something a little sweet we had mini-cupcakes from my local grocery store.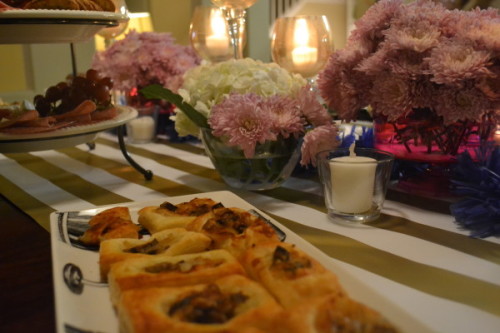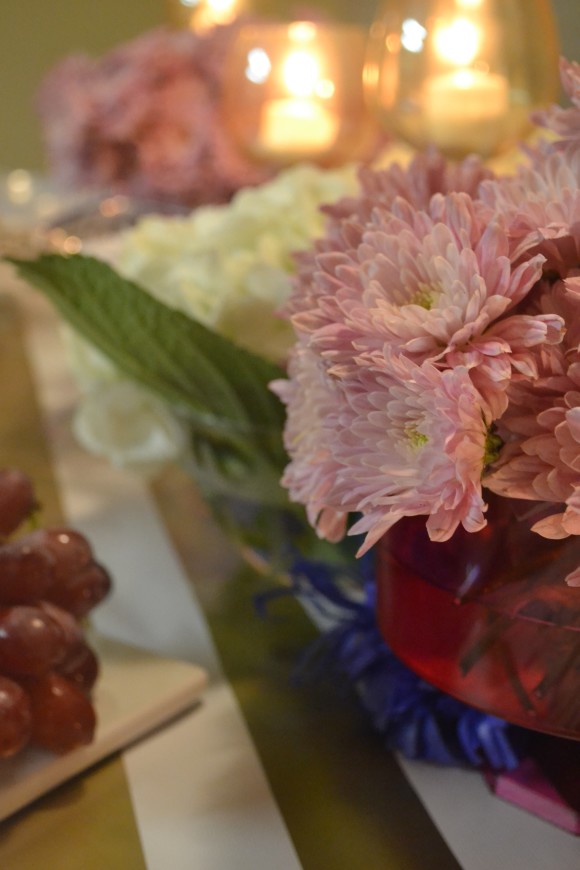 I purchased flowers at wholesale prices at Costco and cut and arranged them myself.  It's a cheaper alternative to buying arrangements from a florist, but it does take a little extra time.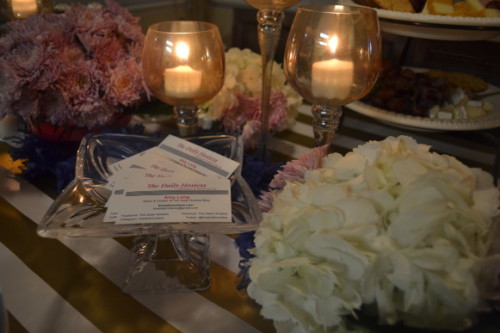 I placed my business cards with all of the blog information throughout the party so the guests could have an easy way to reach the blog and share the info with others.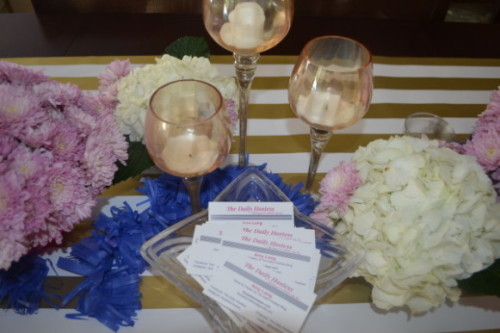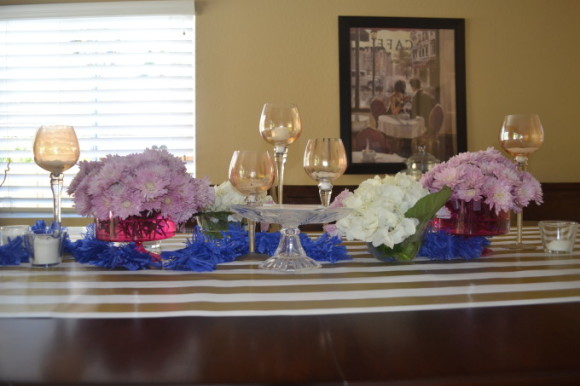 The tablescape was made using a wrapping paper runner, some gold candle holders, pink vases, and a few tissue paper garlands.  Tutorial on how to make those garlands will be posted in the next week or so, be sure to come back and learn how to make them yourself.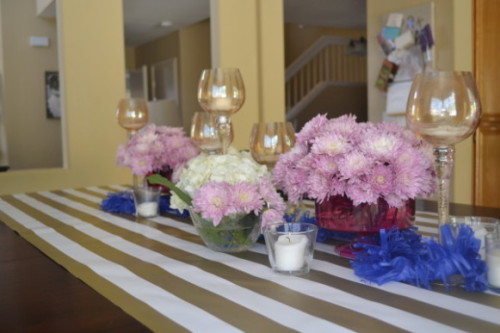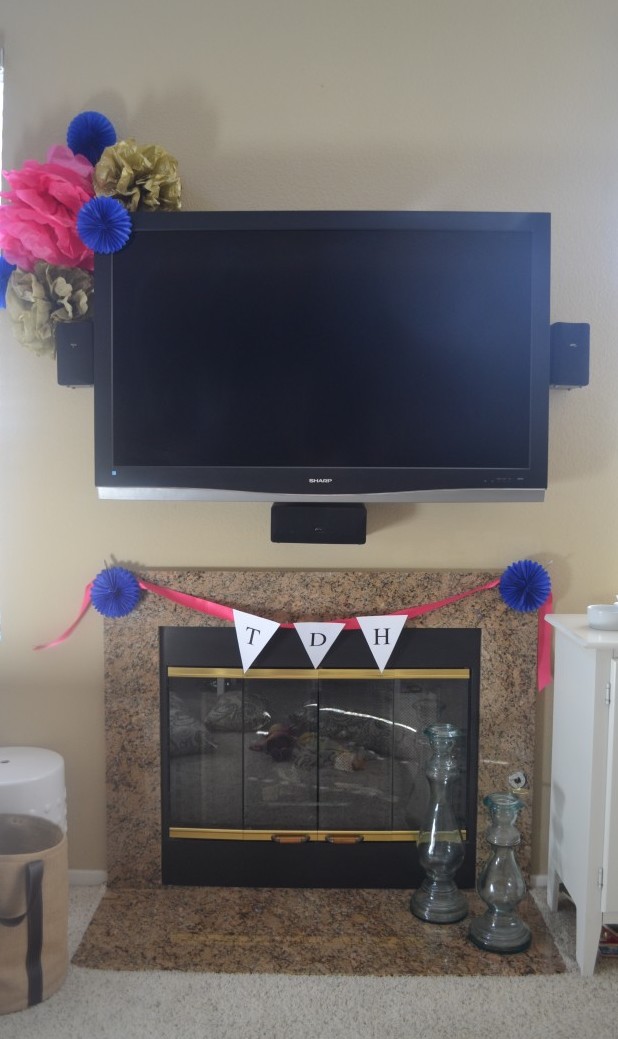 For the "launch" part of the launch party, I did a quick tutorial on everything you could find on the blog.  I wanted to make the TV area where we were showing the tutorial a focal point of the party.  I loved the way those pinwheels and tissue poms looked so much that they stayed up for several days after the party was over.  I also made a quick banner with the blog initials.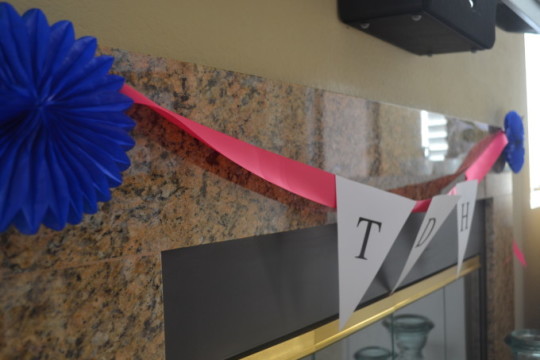 I hope you enjoyed taking a peek at one of my real life parties as much as I enjoyed planning and decorating for it.  Hopefully you've seen something here to inspire you for your next gathering.