Here's the last post in the Bachelorette Series before I head out to attend a bachelorette weekend for my best friend this weekend!  It's going to be a really fun weekend, and weekends are synonymous with brunch, right?   Brunching is one of my favorite activities.  Here's a great recipe for any brunch that you plan on hosting.
Funnily enough, my husband found this recipe, and loves it.  There are a ton of variations and additions you can add to make it your own, but the base of it is pretty easy.
Breakfast Casserole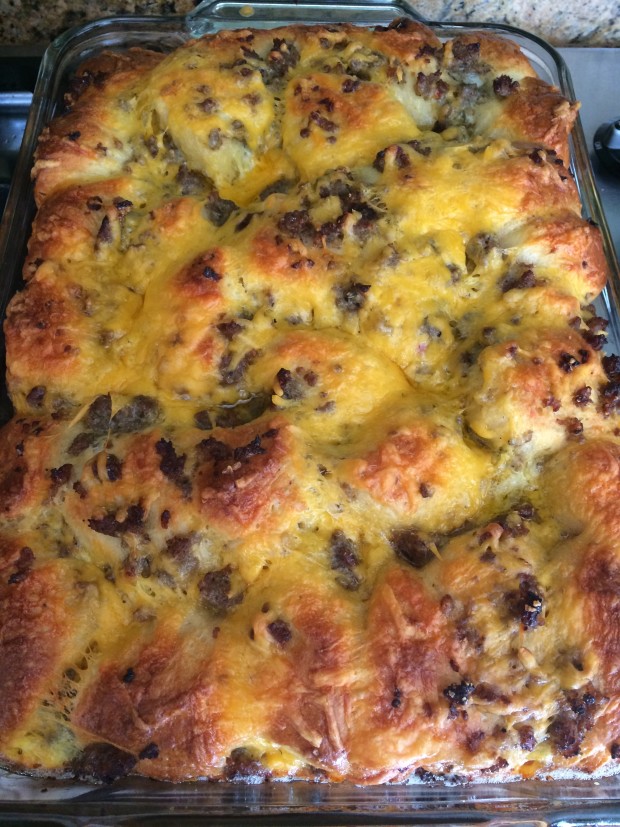 Ingredients
Meat: sausage, bacon, or both
4 scallions
10 eggs
1/2 cup milk
2 cups of shredded cheddar cheese
1 16 oz. refrigerated biscuits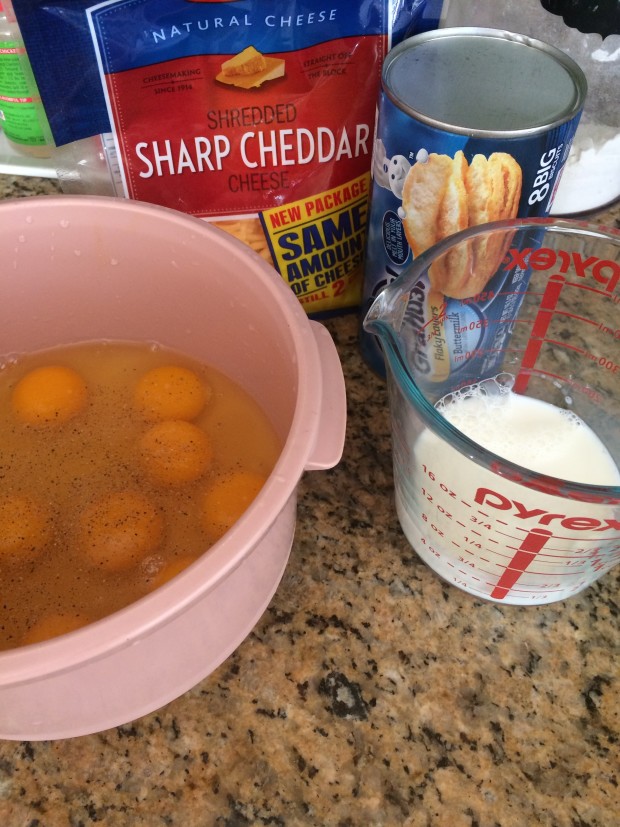 Directions
Mix eggs and milk in a bowl, I like to add a little salt and pepper as well.
Cut up biscuits into fours using kitchen scissors.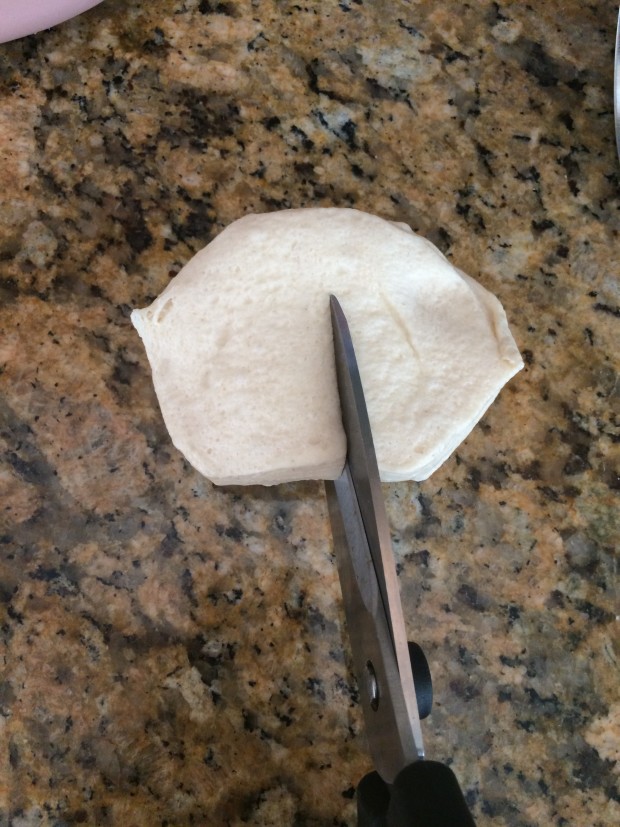 3. Add the cut up biscuits to the egg and milk mixture.  Add scallions here too, but I didn't have any on hand.  They do add a little color to the casserole though.
4. Brown up bacon or sausage.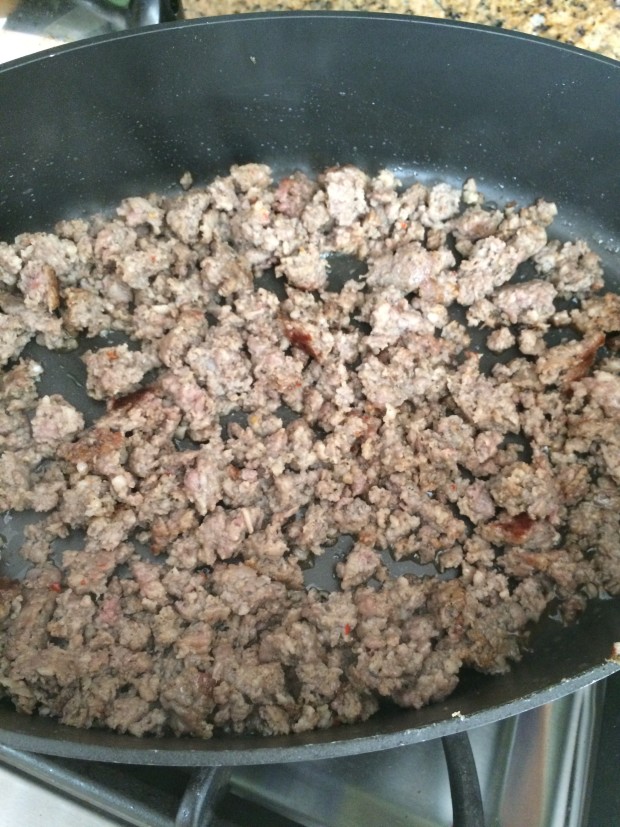 5. Once meat is brown and drained, add egg/biscuit mixture to an 11X13 pan sprayed with cooking spray.
6. Sprinkle meat on top of egg/biscuit mixture.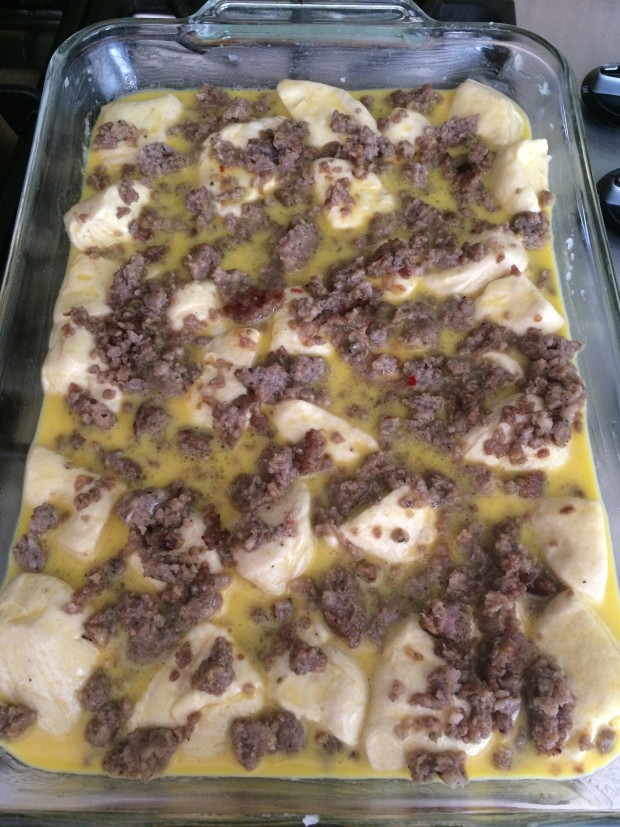 7. Add cheddar cheese on top.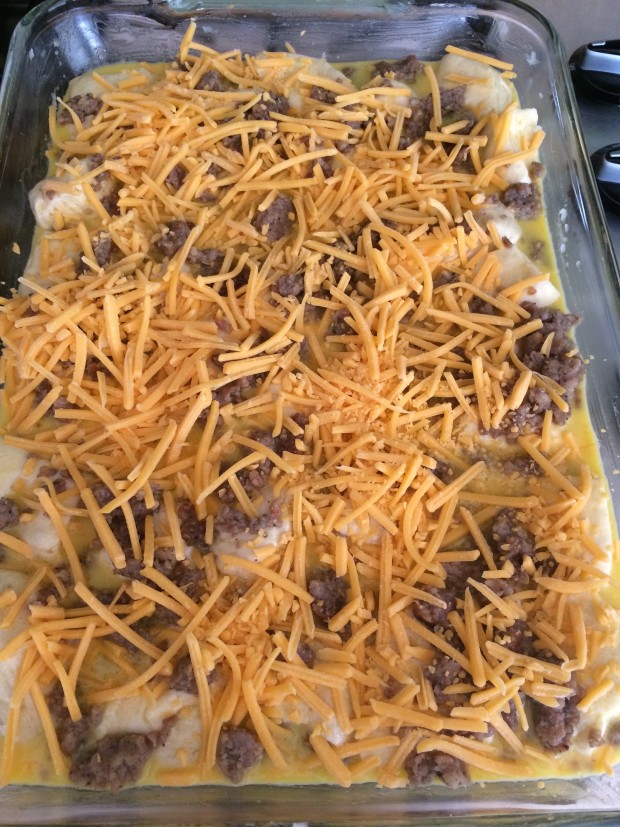 8. Bake at 375 degrees for 25-30 minutes.  Make sure the middle isn't runny when you take it out.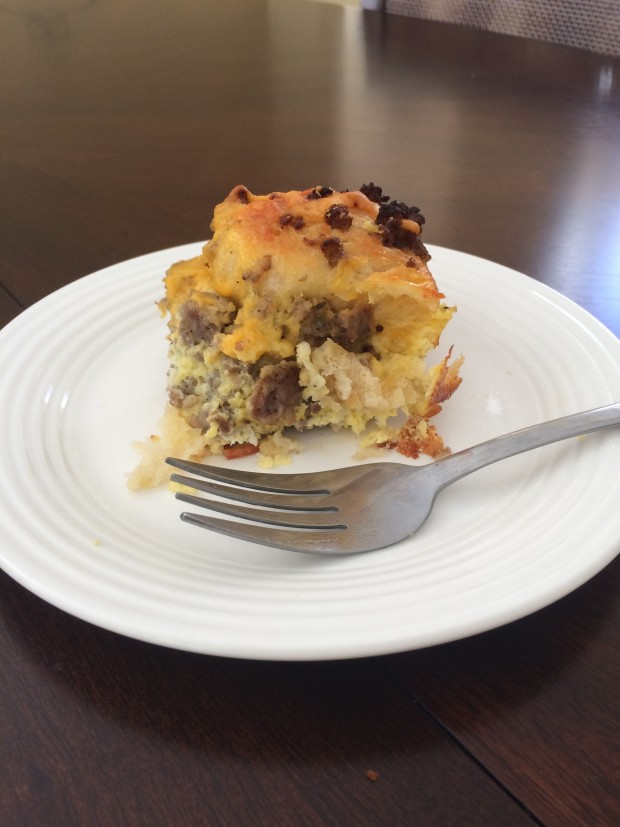 This casserole is super easy and equally delicious.  It's also easy to add a ton of other things to it, onions, vegetables, more meat.  The options are endless.  It's also nice because you can make this the day before your event so you have less to stress about on the day of your brunch.  Make a couple of these to feed a crowd for a bridal shower, baby shower, bachelorette brunch, or a random Sunday brunch, just be sure to add mimosas!
Enjoy your weekend and let me know if you plan on whipping up one of these breakfast casseroles.  Be sure to follow me on instagram to get behind the scenes pictures of the bachelorette weekend I'm going to this weekend!