Good Morning and happy Monday, if that's such a thing.  In hopes that today's post will bring back spring like weather and melt the ridiculous amount of snow we got in Denver over the weekend, I'm sharing a DIY spring craft with you.  I've always wanted some moss covered balls, but at almost $10 a piece I just never felt right paying for them.  So, I finally DIYed some for myself.  I'll show you how below and I'll apologize ahead of time for using the word balls so many times.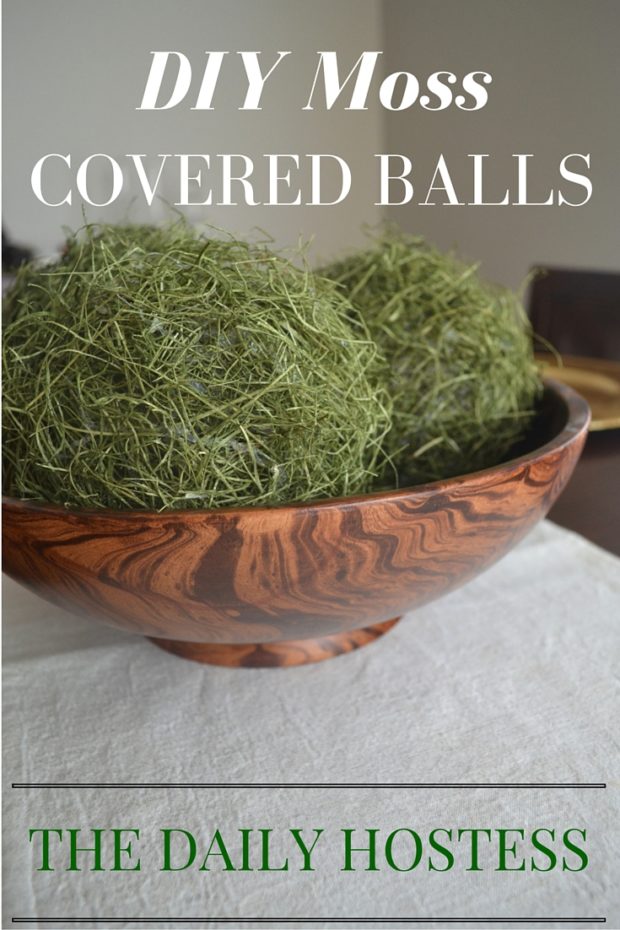 Here's what you'll need to make your own:
Glue Gun
Glue Sticks
Moss (I used this kind from Hobby Lobby)
Foam balls, or anything round that you don't mind covering.  I put our mountain of packing paper to work and just balled that up into a round shape.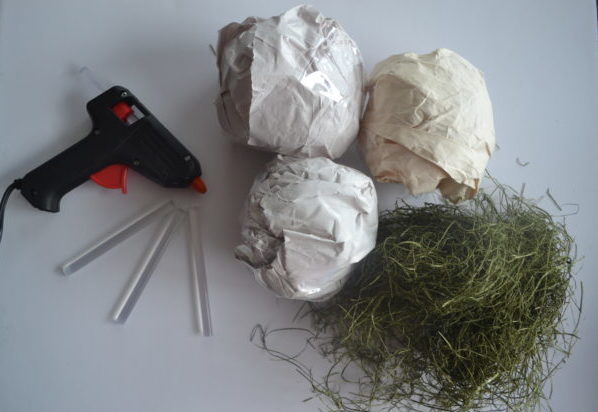 First, you'll want to heat up your glue gun, and then begin covering your form with glue.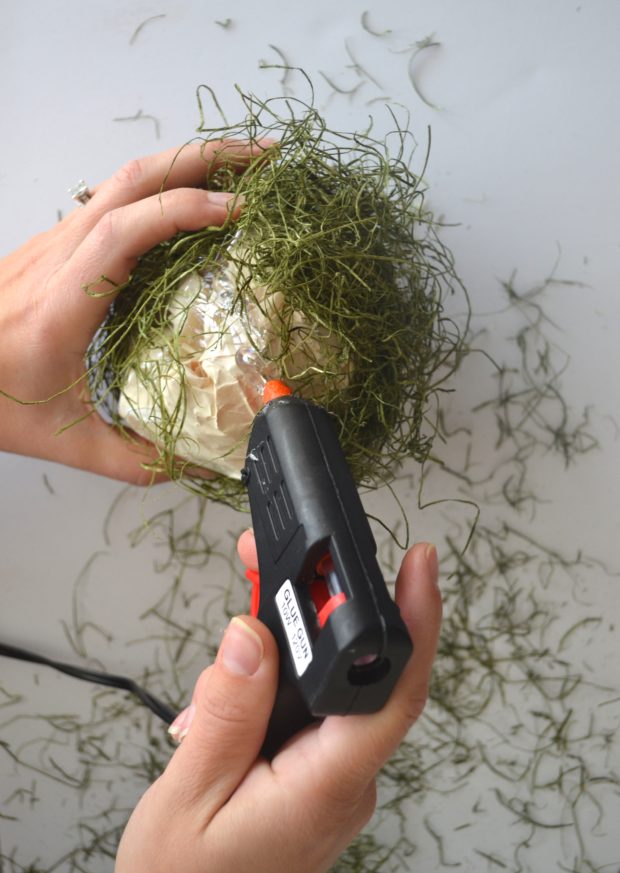 Then, grab a small amount of moss and stick it right on top of the glue.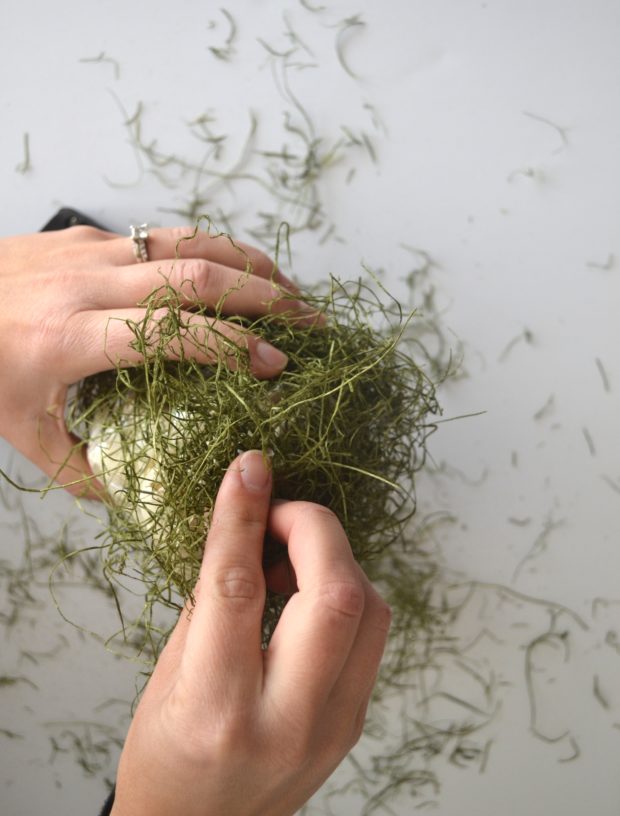 Continue doing that until the entire form is covered with moss.  Then, look for bald spots that need to be covered up and repeat the glue and stick method.  I found that using the smaller pieces of moss that fell off worked best when covering the bald spots because they really filled in the gaps.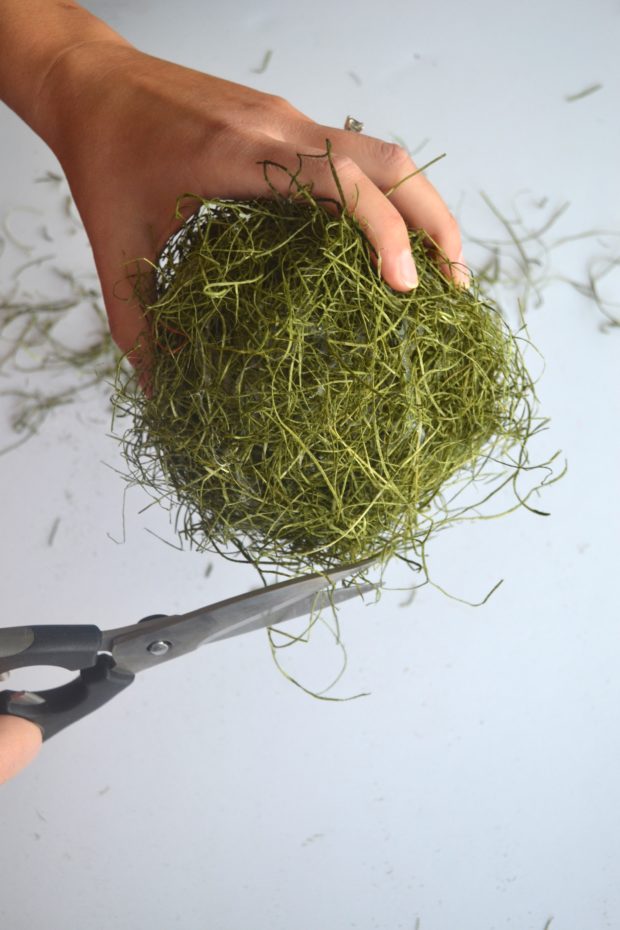 Lastly, you'll want to trim off any excess moss that's sticking out if you don't like that kind of look.  I was going more for a flat moss look so I trimmed the excess off of mine.  No one wants #hairyballs.  Sorry, I couldn't help myself, forgive me.
I was able to make three moss balls in a couple hours, but I took a ton of breaks because I have a needy toddler.  I only used about half the bag of moss I bought, so I'm sure you could easily make 5-7 of these with one bag of moss depending on how big your balls are.  I'm not even going to touch that last ball joke.
Here's the finished product!  I think it adds a little spring flair to my dining table.  These would also be great for any woodland themed parties or showers.  I plan to use them again next year around Easter with Easter eggs tucked in around them.  Or you could use the moss to make a table runner by gluing and sticking it to a long piece of kraft paper.  You could also stack them to make a moss ball topiary, which would look great on a mantle to add some height.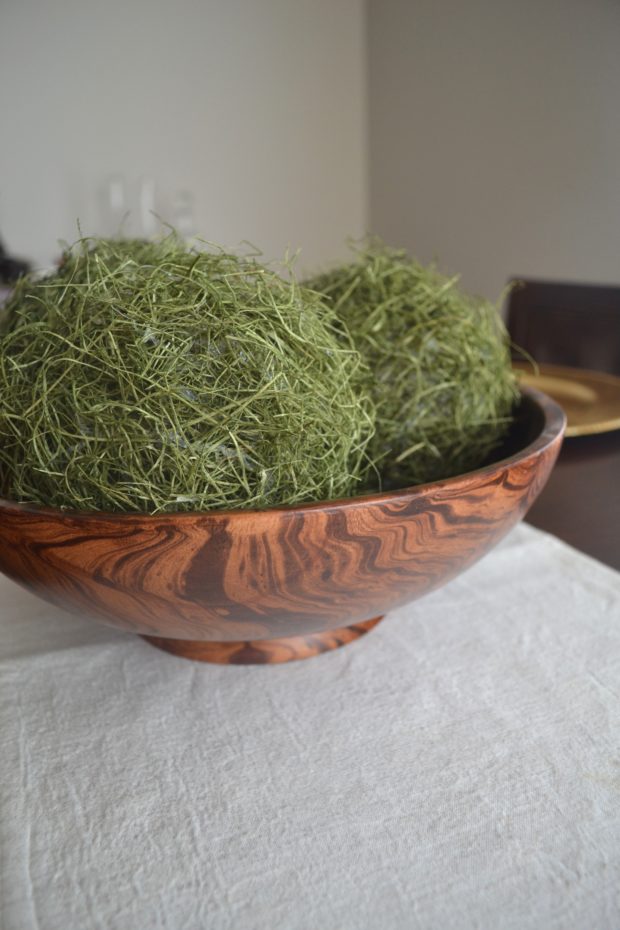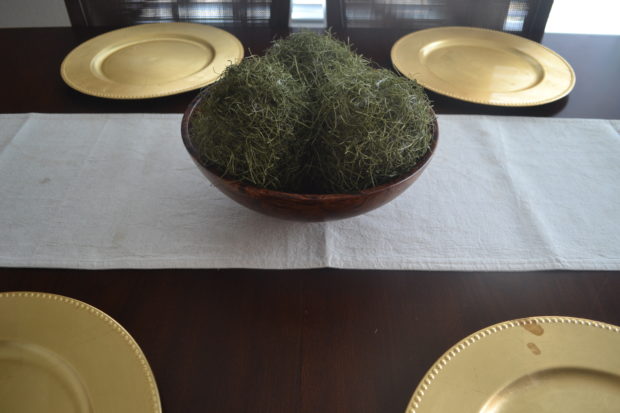 I am pretty happy with how they turned out and even happier that I was able to make three moss covered balls for less than $3 instead of paying $7 for just one.  And it didn't take me very long at all.  What do you think?  Is this something you would have a use for?  I'm pretty sure anyone could make these as long as you can glue and stick, which you can.
I'll be back Wednesday with Week 3 of the One Room Challenge, oh geez we're already halfway through, yikes!