It's the first of the month, and time for another round up of celebrations to take you through the entire month.  February is chocked full of fun days, events, and holidays, but you can never have too many reasons to celebrate, right?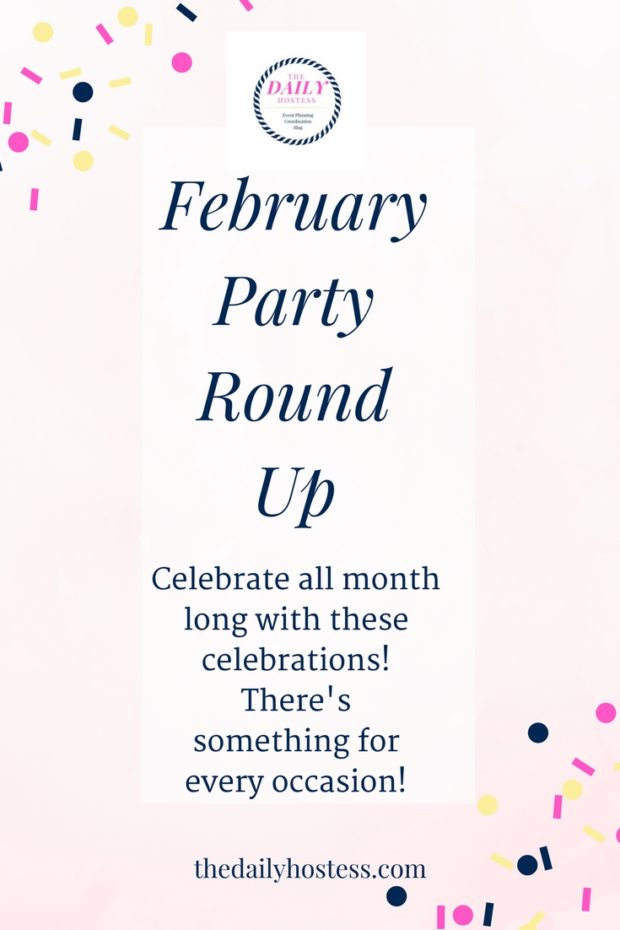 First up is the Superbowl.  It's February 4th, this Sunday!  If you haven't put much thought into what you're doing, don't worry. To Have + To Host has one of the simplest, throw it together at the last minute party ideas for you.  Check out all the details here.
I love this season leading up to Lent, and this year it's extra special because Valentine's day falls on Ash Wednesday.  So much to celebrate in one week!
Before Lent starts is Mardi Gras!  I'm from St. Louis, and did you know that St. Louis has the biggest Mardi Gras celebration next to New Orleans?  There's a big parade and everyone comes out in their purple, green and gold drinking green beer.  Since I'm not in the area to celebrate, and life looks a little different, I wanted to include this cute and simple kids craft to celebrate the occasion.
Happy Hooligans uses paper plates to make cute and easy Mardi Gras masks.  Paper plates are so versatile, and if you have kids, you probably have a bunch at your house already.
Take your Mardi Gras celebration a little further and make purple, green, and gold pancakes for breakfast too!  I love blending spinach up into the pancake batter to make them green, and add a few hidden vegetables!  You could use purple carrots or beets for the purple pancakes.
Right after Mardi Gras, not only does Lent start on Ash Wednesday, but it's also Valentine's day.  And a friend of mine at church said the best thing about them being on the same day.  "It's the perfect time to fall more in love with the Lord." How true!
Try sending out funny Valentine's cards to keep the day light and not overly mushy.  These funny printable cards from Printable Crush have the cutest little sayings.  Pop one in your kids' school lunch or your spouse's work bag for a funny little surprise.
I'll be showing you a fun Valentine's kid's craft and a Valentine's themed playdate party in the next week or so too.  Be sure to come back to check those out.
Lastly this month, is a really special day.  February 22nd is National Margarita Day!  Now that's a reason to celebrate a random Thursday.  If you're trying to stick with your resolution and looking for a healthier margarita alternative, give this recipe from 40 Aprons a try.  It takes out all the sugar and replaces it with honey.
Whew, so many things to celebrate this month.  There are even more I didn't mention like February being Black History Month, American Heart Month, or the Chinese New Year starting.
With all of these special days, there's a reason for everyone to celebrate this month.  What do you plan on celebrating?