Remember the beginning of July when we were talking about making goals and what to do to achieve them?  This month I thought I'd do a follow up and let you all know how well I did and whether or not I accomplished all of my goals.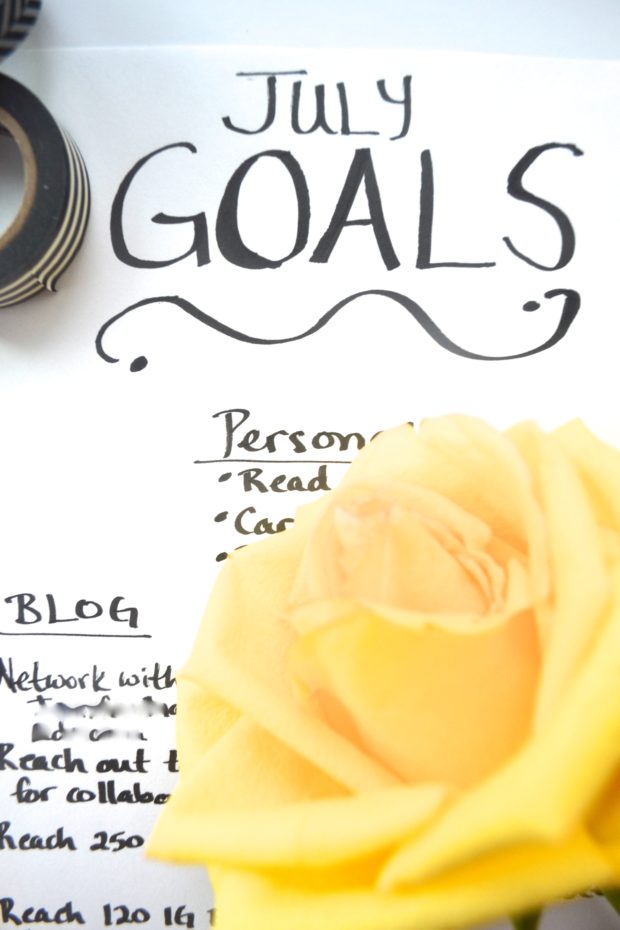 My goals for July were broken up into three categories: personal, blog, and Rodan + Fields. 
Personal Goals
Read one book
Cardio three times a week
Print Family Photos
Blog
Network with two potential blog supporters
Collaborate with one blogger
Reach 250 likes on Facebook
Reach 120 followers on Instagram
Rodan + Fields
Power Hour three times a week
Two new consultants (only one)
Three new preferred customer's (only one)
Two three-way calls per week
Follow-ups completed from 1 June-30 June
In my original post, I had said that these goals were pretty lofty and with an extra busy month I knew it would be difficult to accomplish them all.   Even with all of those things against me, I'm pleased with everything that I was able to accomplish.
The biggest thing to take away from goal setting is not to beat yourself up if you don't reach all of your goals.  It's easy to get down on yourself if you don't do what you say you're going to, but I find it best to focus on the things that you did accomplish.
It's a great time to reflect on where you focused your energy, see if that's what you should be focusing on, and then adjust.  I definitely plan on "rolling over" a few of my July goals to August.  Also, I'm going to focus on just one goal from each category and then only have three goals for the entire month.  Doing so will make it much more likely that they all get accomplished.  Plus if there is only one goal from each category I can be sure to complete what is the most important.
So here are my goals for August: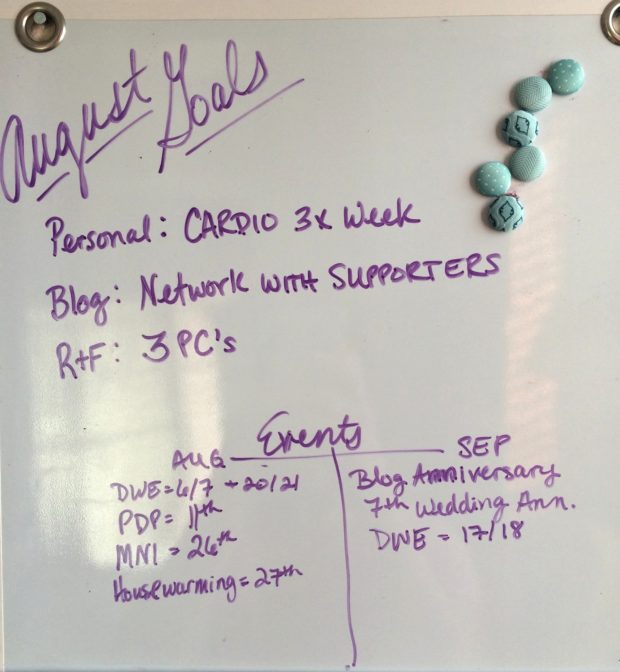 I hope your month is off to a great start. Be sure to take the time to think about what you want to accomplish this month.  There are also a lot of fun things planned this month.  Great content including a recap of all the weddings I've gone to recently,ways to celebrate back to school, and several parties.