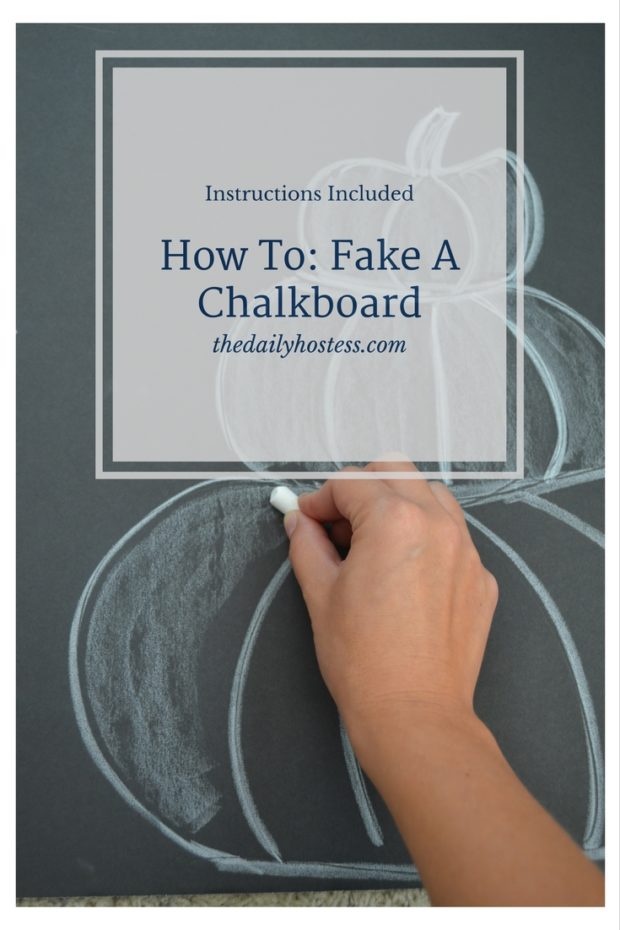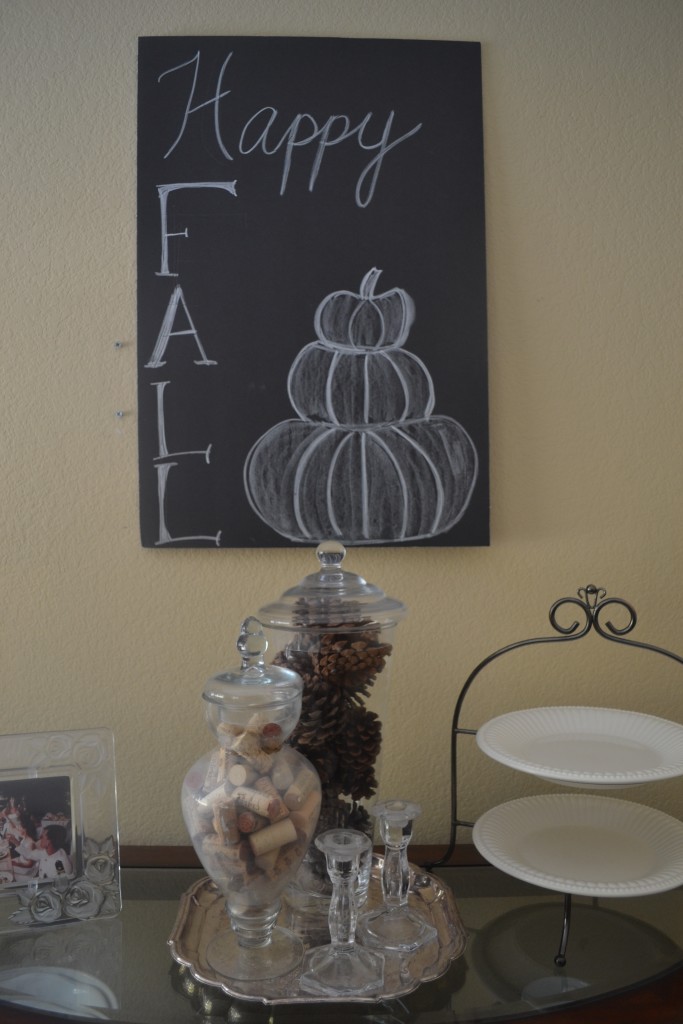 Don't you just love fall?  Yes, I'm one of those silly people that loves when the air starts to get a little crisp, but the days are warm, pumpkin flavor/smells, the changing of leaves, and the coziness of the season.  Fall is my favorite season, unfortunately living in southern California we don't get the full affect of the season, but it's still nice when the weather starts to cool off a bit.  This summer has been unusually hot, so I'm welcoming cooler temps with open arms.
Because it's been so hot lately, I haven't been motivated to decorate for fall, but this past weekend it wasn't 90 degrees so I made myself get out the pine cones and pumpkins.  I wanted to change out some of our dining room art by putting up something more fall themed, so I made a "fake" chalkboard.  It's really easy to do and it's so versatile.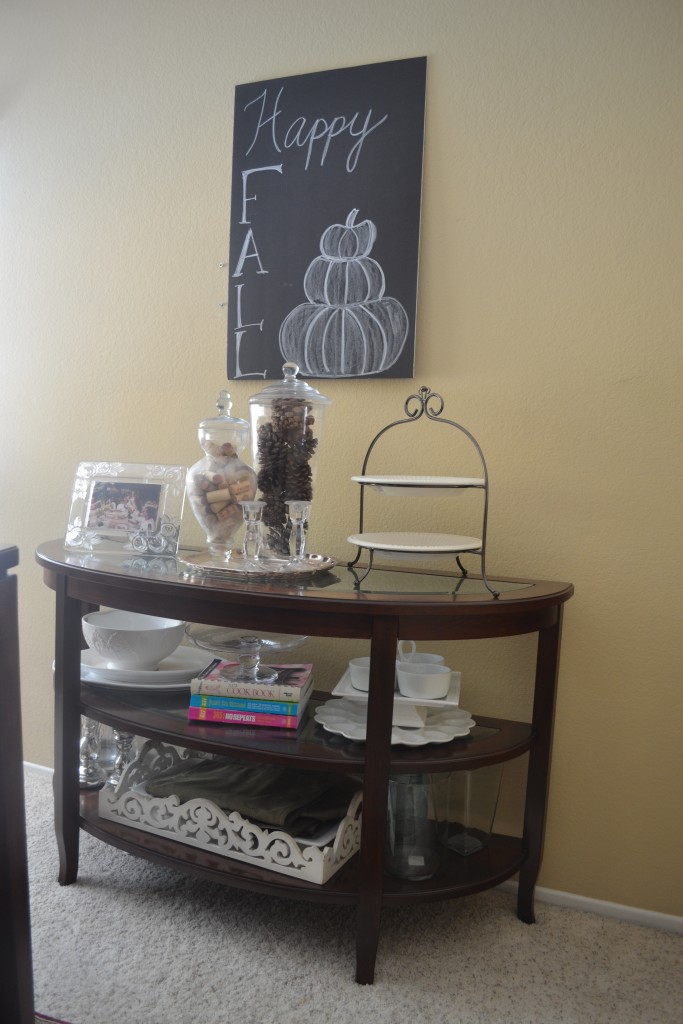 The biggest trick to faking a chalkboard is to use either a piece of black poster board or black foam board.  I always stock up on poster board and foam board at my local dollar store because it's usually a dollar or less.  The only other things you'll need to fake a chalkboard is a pencil and some chalk.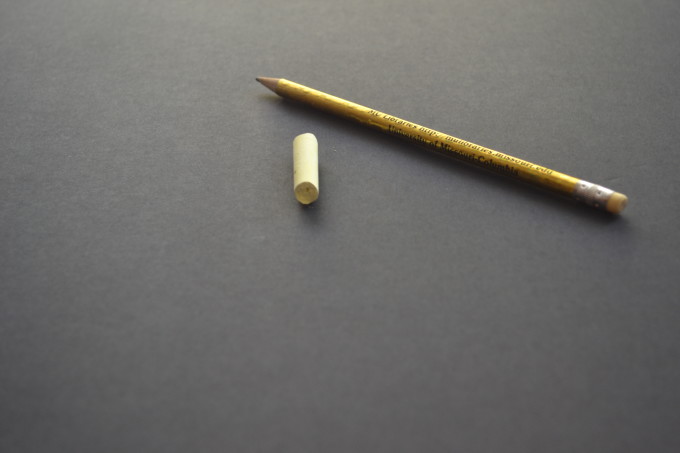 I always use Pinterest to get some chalkboard and lettering inspiration.  If you're not following me on Pinterest, be sure to check out all of my boards.  Once I have a general plan of what I want to do, I mimic the design using a pencil, that way if you need to redo it you can always erase it and try again.  One tip I would offer is that if you are using a foam board be sure not to press too hard with the pencil.  Doing so will leave an indent that will be hard to get rid of if you mess up.  And if you push too hard the chalk won't fill in the indention very well, which you'll be able to see in some of the photos below.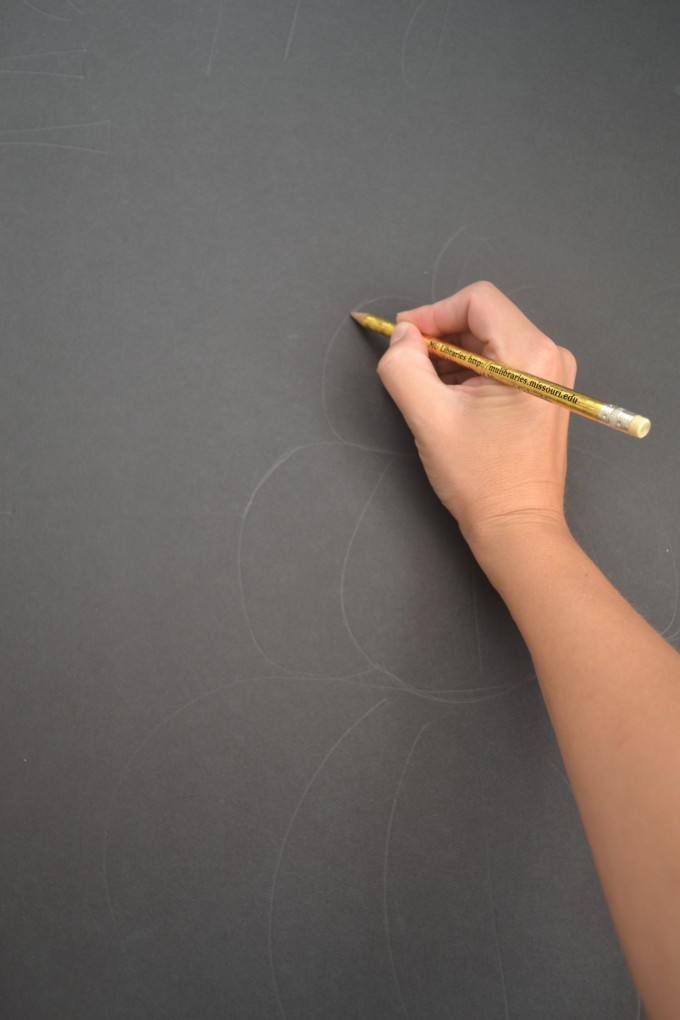 Once you've got your design penciled in, just trace over it with chalk.  Be sure to try different techniques; you can make a shaded look by rubbing the chalk on it's side.  More defined lines can be done by using the tip of the chalk.  If you want to try different kinds of chalk check out this post by Emily at Jones Design Company.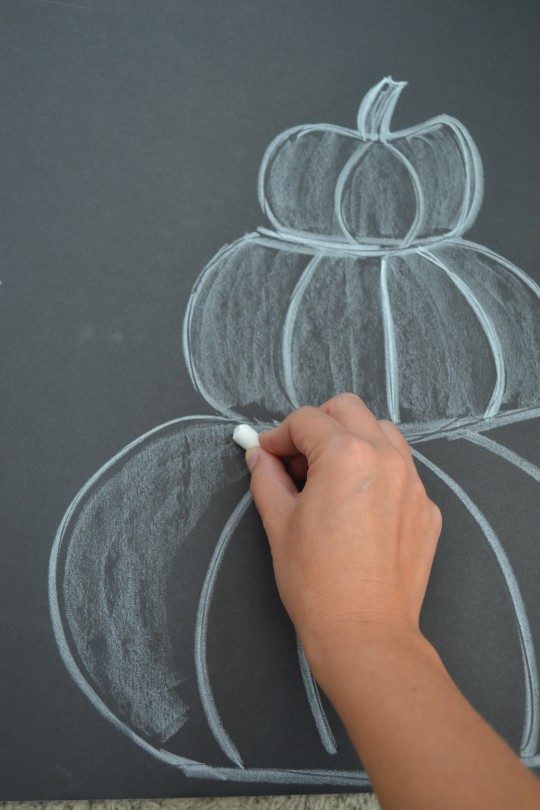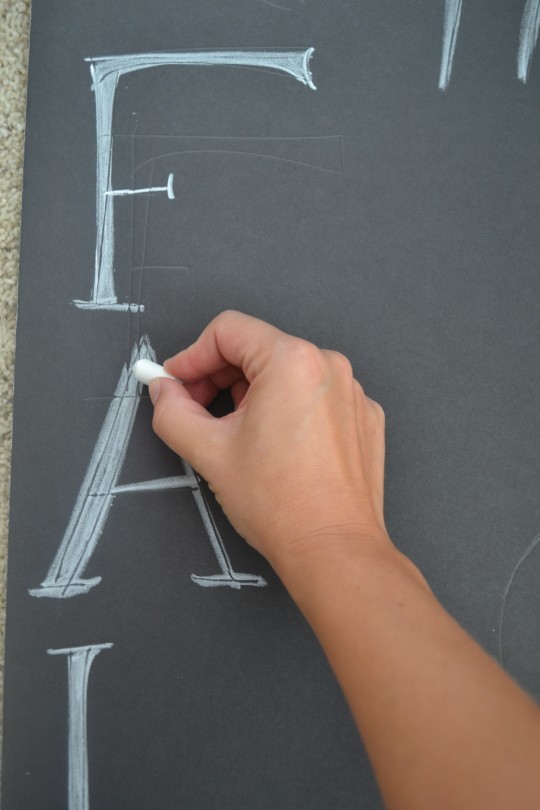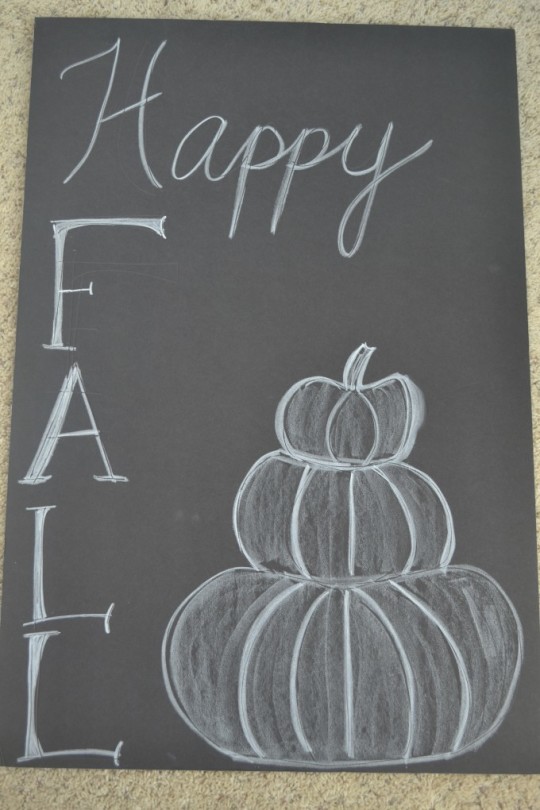 Like I said, I made some fairly deep indentions with my pencil so the chalk doesn't fill them in very well.  The good thing is that once I hung it on the wall you could barely tell, thank goodness.  Hanging it on the wall is super easy too, since it's really light you could just tape it up or use some Command strips.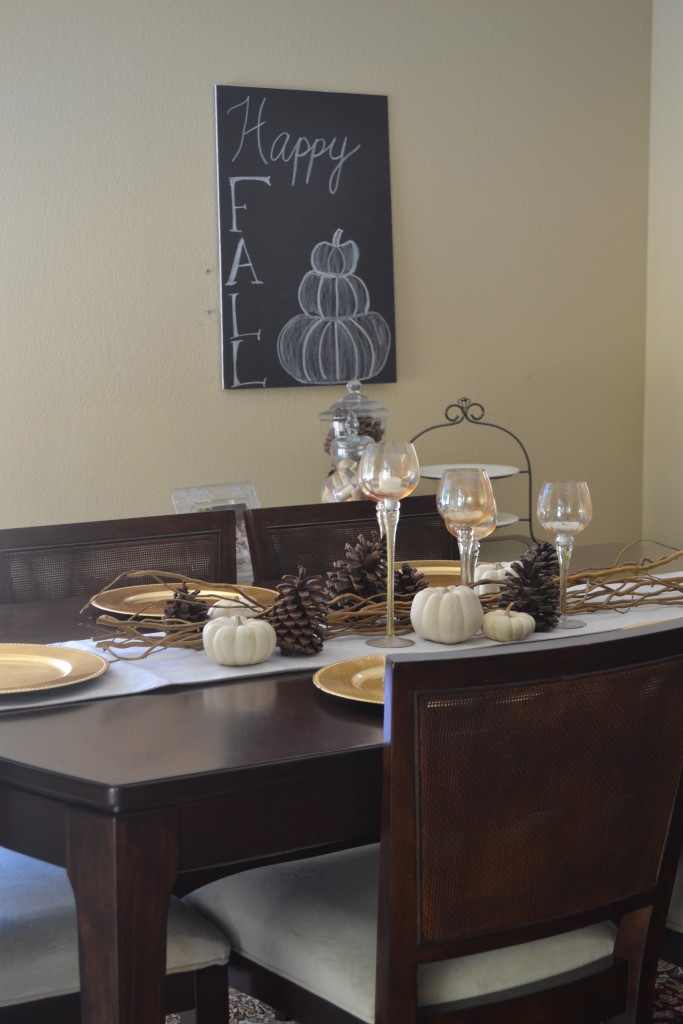 These "fake" chalkboards are great for so many different things.  Seasonal decor, signs, banners, menus, the list goes on and on.  The best part is that they are so easy to make you can make one for every occasion.
What would you use them for?  Are you glad cooler temps are here?  I'm looking forward to enjoying some fall festivities this weekend with a little apple picking, unfortunately it's supposed to be in the 90's again this weekend.  I guess fall is just taking it's sweet time to show up this year.  Have a great weekend!