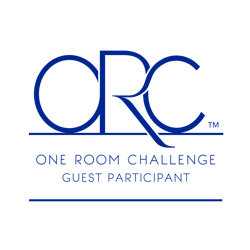 It's Week 2 of the One Room Challenge and I feel like I'm still in the making plans stage.  I'm hoping to make a lot of headway over the weekend so hopefully next week's update will be full of updates and progress.  Today I'll be showing you some more of my inspiration and a few things I've picked up or sourced so far.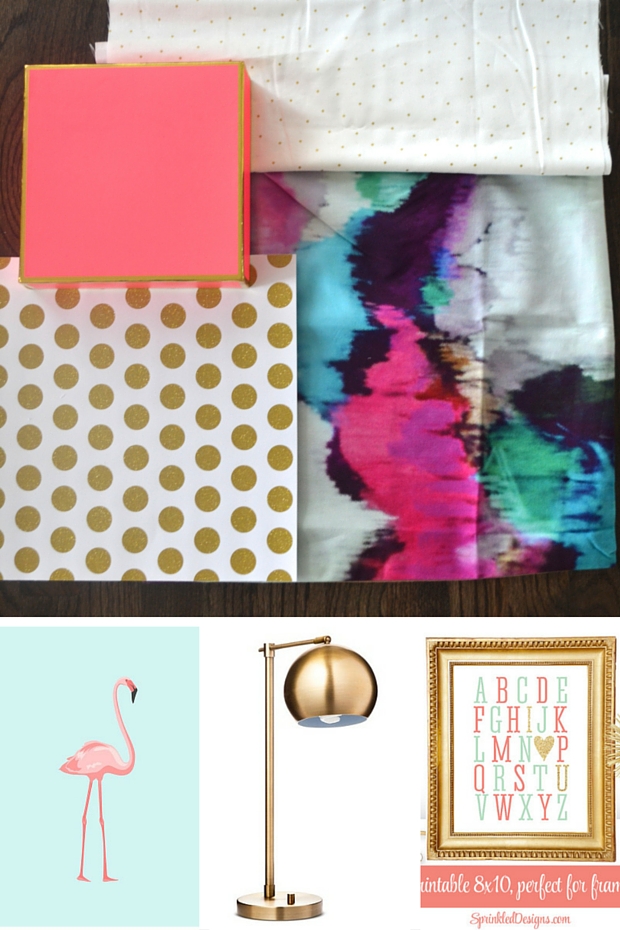 The design is definitely leaning towards pink, teal, navy, with pops of gold.  It's pretty feminine, so it's a good thing I'm sharing this room with my daughter and my husband has his own office that's much more masculine.  That flamingo print is just too cute, and the ABC print is the perfect color for the room.  You can find it on Etsy here.  I'm loving this gold desk lamp from Target.  The room doesn't have any overhead lighting so a task lamp will definitely be needed on my work table.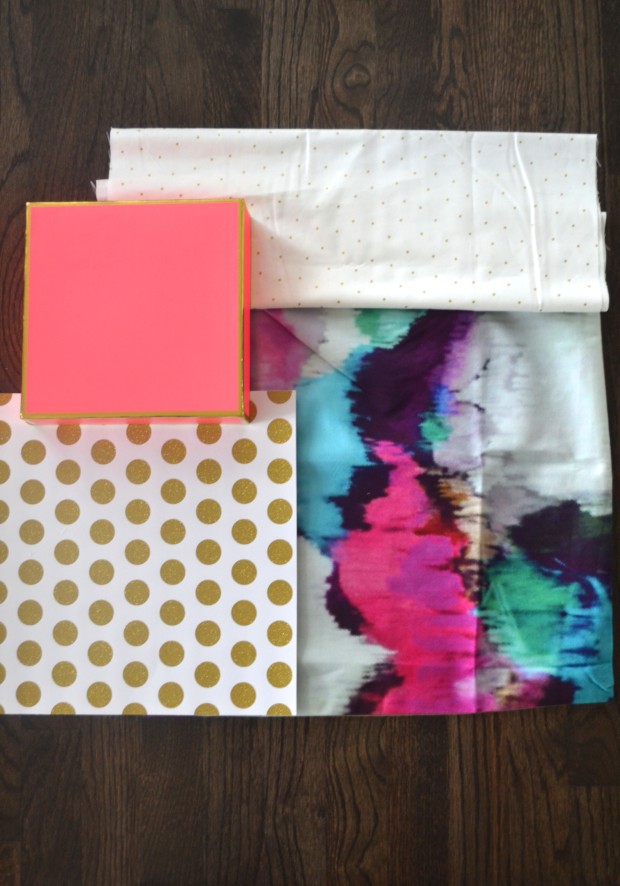 I picked up most of the things in this photo from Hobby Lobby and everything was on sale so that's a plus.  The gold polka dot fabric at the top is going to be covering a bulletin board where I can pin up lots of other inspiring things.  The coral box was a hostess gift I received and it will be perfect for storage that's also cute to display.  The gold polka dot paper is going to be the matte for the flamingo and ABC prints in the collage above, and they will be hung around the TV we plan to mount.  I think I'm mostly excited about the pillow cover I found.  It closely resembles my inspiration pillow, which you can see in Week 1 of the One Room Challenge, but I got it for less than $5 so I think I love it even more.
As far as the rest of the room goes, I think I have finally settled on the furniture placement, thanks to a smaller armoire I found on Craigslist.  If we are able to get that, then we will have all of the large pieces for the room and then can really start putting everything together.  There are a lot of things that need to be hung up, so my husband may be a little busy this weekend.  I also plan to diy a couple of things, like the bulletin board, and some craft storage, so I need to start completing those projects.
Thank goodness for a six week timeline to help get you in gear, I'm hoping to get this all done before then.  Next week, I'd love to show you some more photos of the room with some major progress, wish us luck to get some things done this weekend!  I've also linked up to the Thoughts on Home on Thursday link party hosted by Laura at Decor to Adore, you'll find a ton of inspiration for your home there.
Be sure to check the blog tomorrow, I'm going to be putting you all up to a challenge, and I hope you can help.