Welcome back from the weekend friends.  I hope everyone had a great time kicking off the holiday season.  If you need a little help, don't forget to download my printable Christmas Bucket List to help you celebrate all season long.  Today, I'm going to be helping you welcome your party guests so they feel comfortable to have a good time in your home.
Hosting can be very stressful for some people, even going to parties as a guest can be stressful for some.  With these five tips you'll be fully equipped to welcome guests and make them feel right at home so you can have a smooth and fun party.  Plus, you'll ease your guests tensions so they can loosen up and have a great time.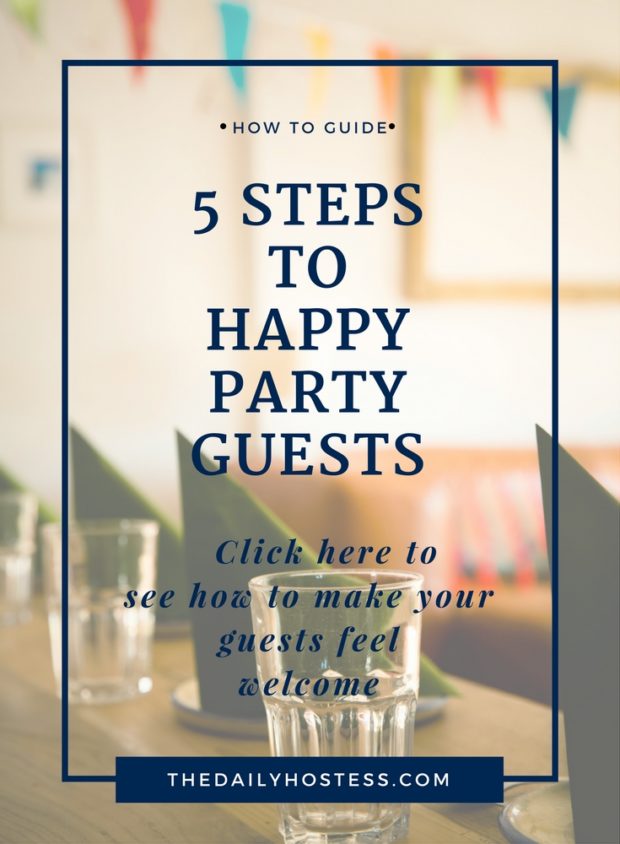 1. Greet them Warmly
Be sure to welcome your party guests with a warm hug, a smile, and a nice greeting. It's always a good feeling to be welcomed into someone's home and not have to awkwardly walk through the door feeling like you're breaking into someone's home. Or I've also had other guests' greet me at a party and not the host. That's kind of weird too.
If you're having a normal size party, typically under 15 people, it shouldn't be too difficult to make sure you greet every guest at the door. Just be sure to keep your ears open for the doorbell or knocks. It may help to station yourself somewhere near the door for about 15 minutes around the start of your party to catch all the guests arriving.
2. Give them the lay of the Land
Once guests arrive, be sure you show them where everything is, especially if they've never been in your home. Be sure to show them the coat closet, or better yet hang their coat for them. They definitely need to know where the bathroom is. Once the basics are done, point them in the direction of the food and drinks.
If your party is a potluck, be sure to accept the dish that your guest brought with them and show them where to put it.  Ask if it needs to stay warm or if they need to add anything to the dish.  Place an appropriate serving utensil with the dish, so it's ready to be eaten.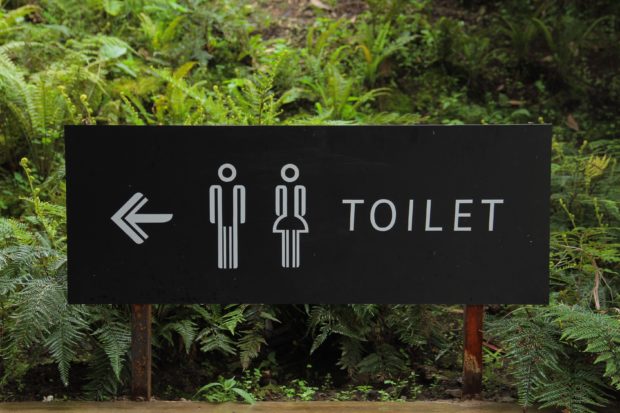 3. Get them eating and Drinking
Speaking of food and drinks, you want to get your guests eating and drinking once they arrive. Whether you have an assortment of appetizers or the full spread, people will want to eat right away. If you don't plan to eat right away, be sure to let your party guests know when the meal will be served.  Having that information ahead of time reduces any confusion for your guests.  Plus, the sooner you get them a cocktail the sooner they will start loosening up and having a good time.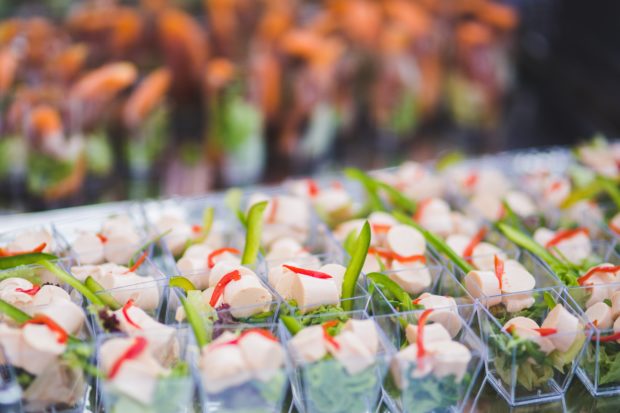 4. Make some Introductions
It's helpful to your party guests to introduce them to other guests in your home. Try and find something in common between party guests and get them chatting about their connection.  It may help to think about these things before your party.  While you're making your guest list think of people that would love to chat with each other.
If your guests do know each other already, be sure they know who and where their friends are. Something as easy as, "hey thanks for coming, Susie's here too, she's over by the appetizers." Then you've met almost all five things I recommend to make guests feel welcome in one little sentence!
5. The fortune is in the follow Up
Check back in with your guests frequently throughout the party.  If having a larger party, 15 or more people, try not to get caught up in once conversation. Be sure to mingle and check back in with guests that you've only briefly talked to. Ensuring that they have a fresh drink or a bite to eat is an easy way to kind of move from guest to guest.
With these five guidelines, you'll definitely be the hostess with the mostess and make your party guests feel right at home.  A smooth and fun party is always the goal and taking the time to make your guests feel at ease is the fastest way to reach your goal.
Be sure to come back later this week to see some similar tips from the perspective of a party guest.  It will help you be the best guest you can be!  See ya then!