Welcome back to more spring inspiration this week.  Today, I'll be taking you through the front door and on a spring tour of my home.  I'll let most of the pictures do the talking, but I do want to show you how I created my spring home for not very much money at all.
I tried to incorporate some lighter colors, light blues, neutral tones, and fresh flowers.  Now that I'm ready for spring, it's supposed to snow in a few days, geez!  Let's get started anyway!
Living Room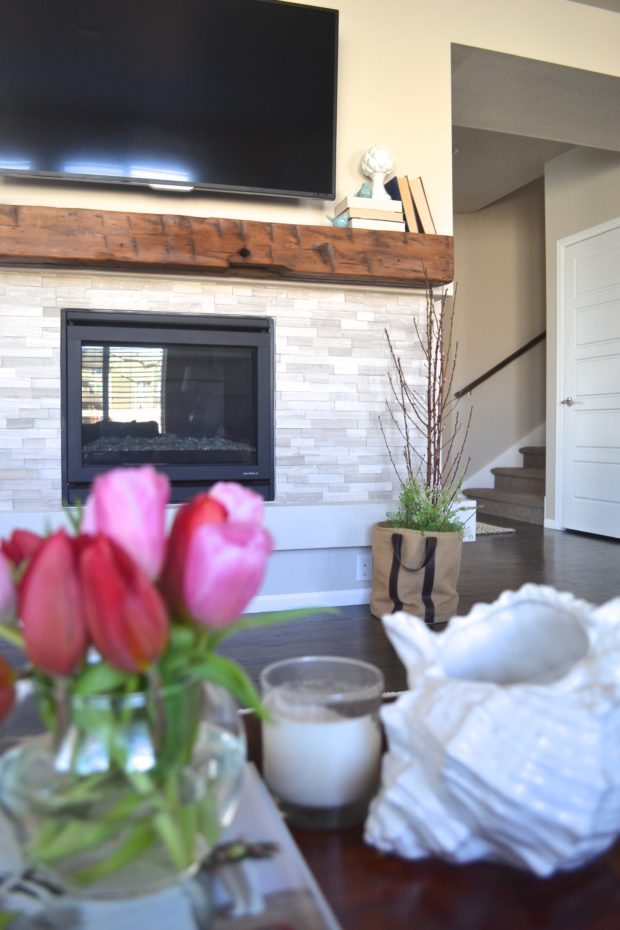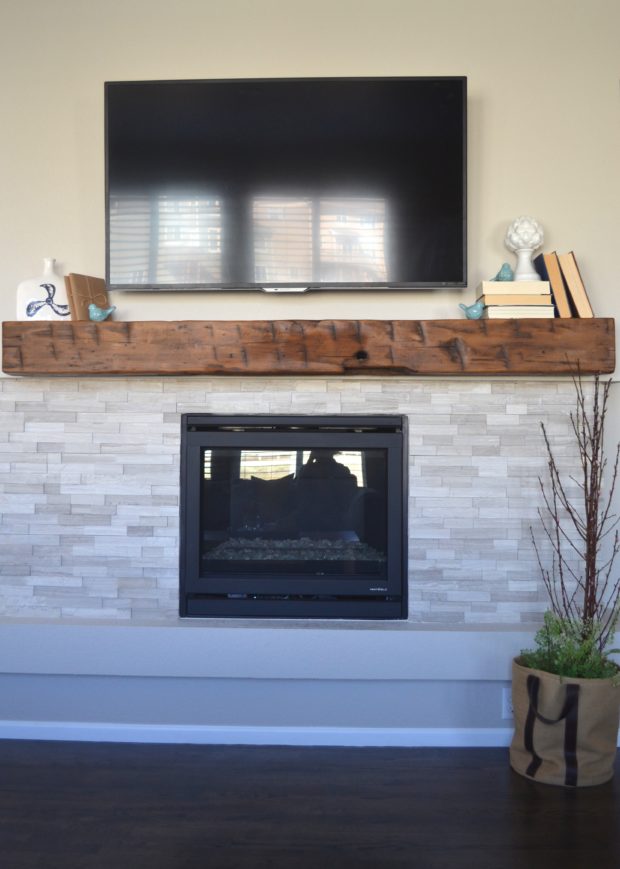 I love having a fireplace and mantle as a focal point in the living room.  It's such an easy place to decorate for the seasons, holidays, and parties to make a statement.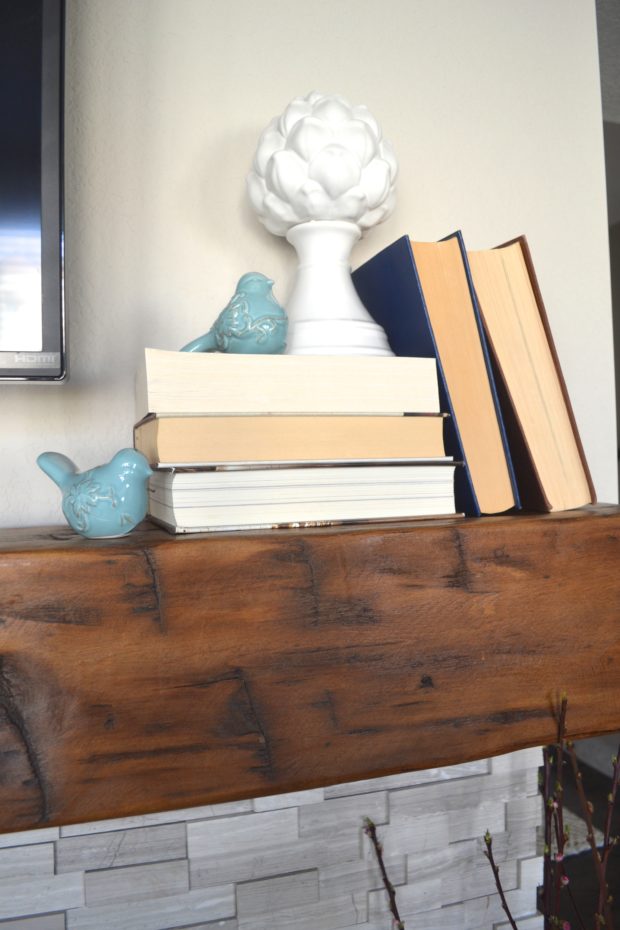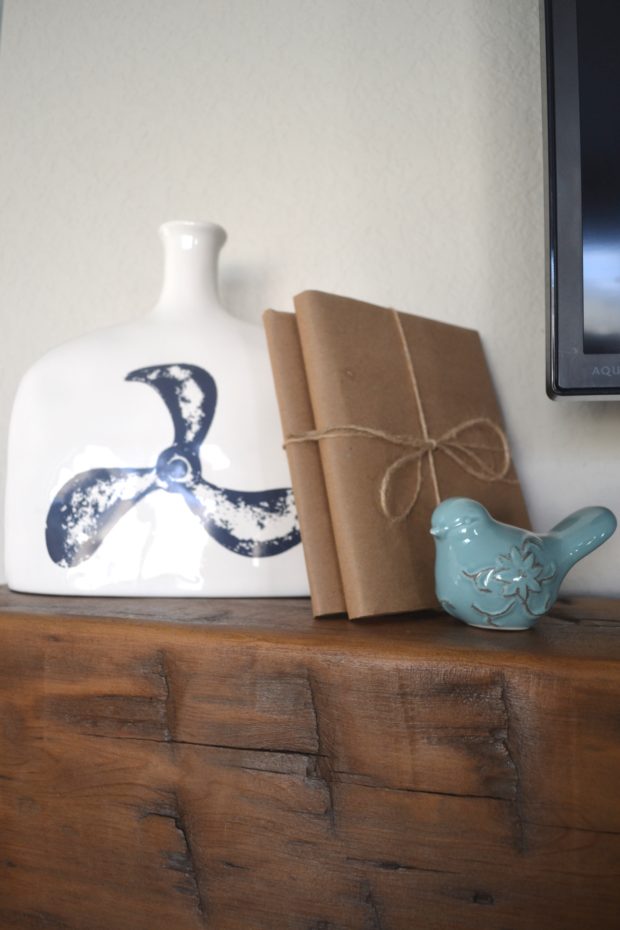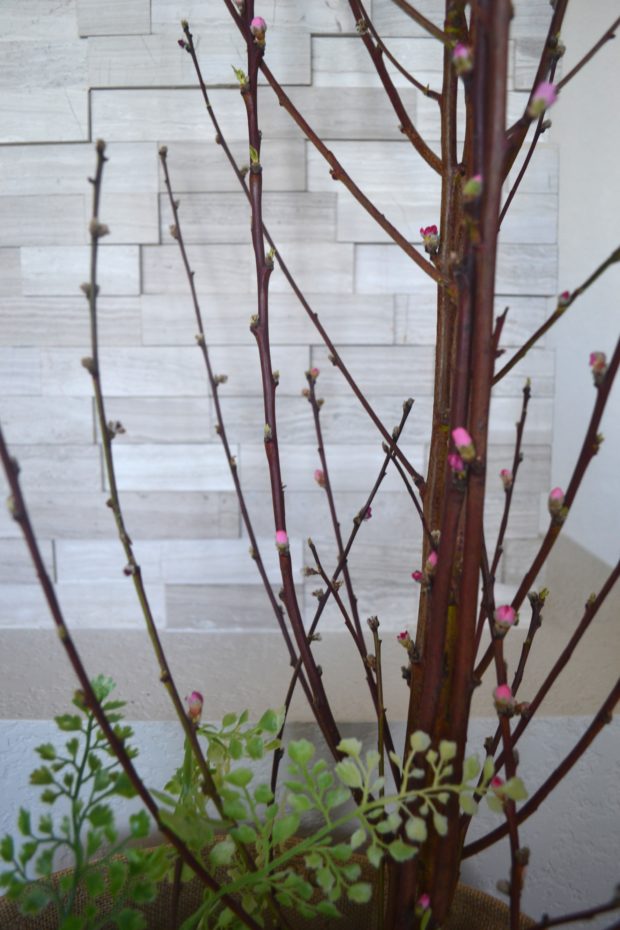 I'm totally in love with these flowering branches.  I'm not sure what they are exactly, but they are so pretty.  I got them at Costco for only $9.99, and pretty sure that they are going to last all season long with regular changes of the water.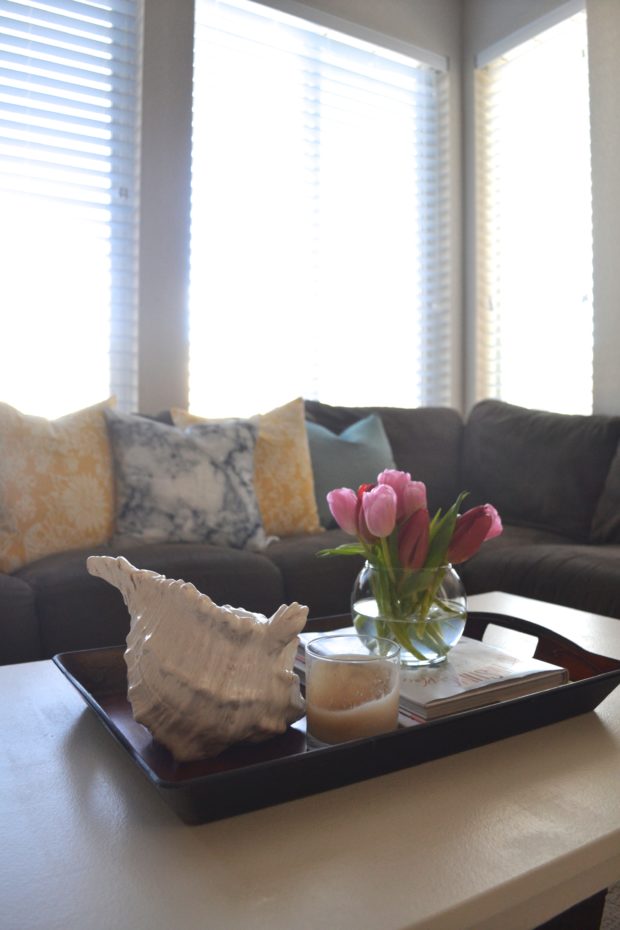 I'm also LOVING these tulips.  Also bought at Costco for $9.99 and was able to get two displays out of them.  Talk about economical.  New couch pillows were long overdue.  With a 50% off sale at Hobby Lobby, I was able to reuse pillow inserts and just change out the covers.  I was able to get five new pillow covers for under $20.  I will take that deal any day!
The Kitchen
Decorating the kitchen isn't usually on my list of things to do.  It's a space that usually stays the same for functionalities sake, but this year I added a few details that speak to spring.  Plus, I plan to turn those lemons into lemonade!  This recipe is so simple and it's delicious!  Such a simple idea to celebrate a sunny afternoon!
The Dining Room
Isn't a dining table one of the easiest places to decorate for a season?  There are so many options.  Centerpieces, tablecloths, place settings, flatware, glasses, and the list goes on.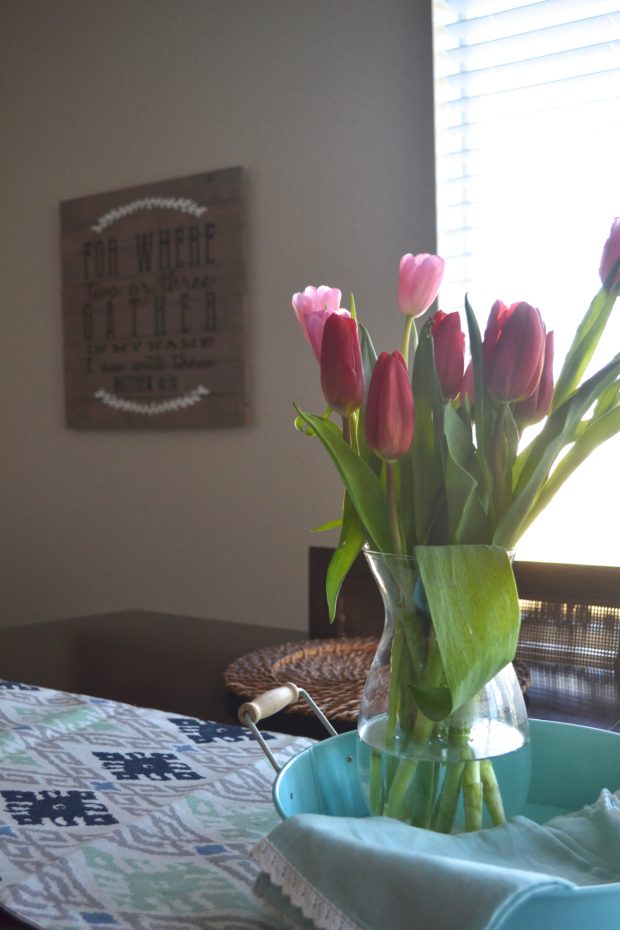 Here's the other display of tulips for only $9.99.  And the tray, napkins, and table runner all came from Target.  You've got to love the dollar spot.  Plus the clearance section is the source of the less than $5 table runner.  Score!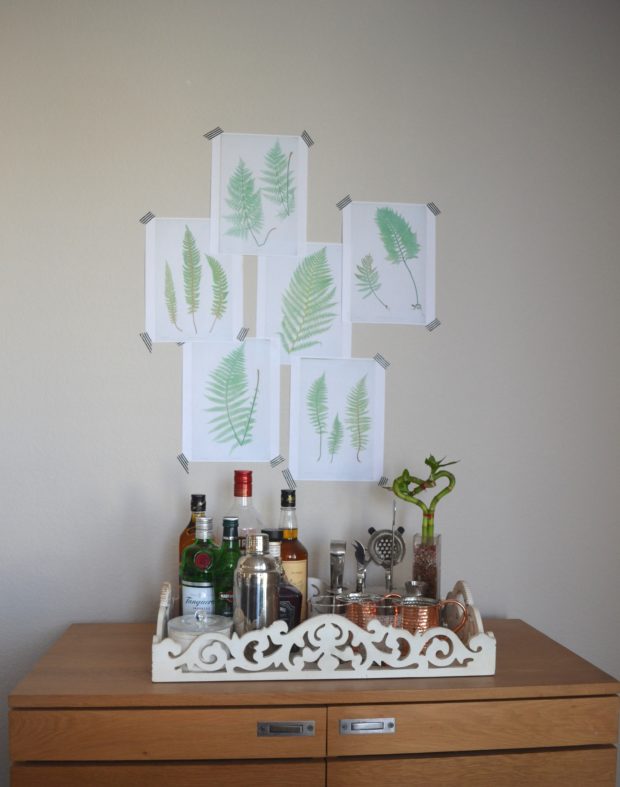 Simple botanical prints taped up to the wall fill a really empty space temporarily, which is great for the season.  Eventually I want to get a vintage arched window or mirror, but I love that I can take these down whenever I get tired of them.  The best part is that they are free!  Just download from here and pick your favorites.
So here's the breakdown of how much sprucing up my house for this spring tour cost me.  It's surprisingly low!
Flowers: $9.99
Flowering branches: $9.99
Pillow Covers: about $20
Table Runner: $5
Tray: $3
Napkins: $9
Lemons: $5
Ceramic Birds: $4
Whicker Placemats: $16
Total cost: Only $81.98  Not very much at all, and the cost was spread out over the last couple of weeks which helps to keep your budget in check also.
That wraps up my spring home tour.  I hope you were able to get some inspiration from it.  If you want to or do incorporate any of these ideas into your home, let me know in the comments or on my facebook page.  I'd love to see your Spring home!