Morning, well it's still kind of the morning.  Coming in late today, but better late than never. I wanted to give you all some more free, quick, and easy St. Patrick's day decor.  Yesterday I showed you how to make a quick garland.  Combine that with these St. Patrick's Day shamrock printables and you basically have a party!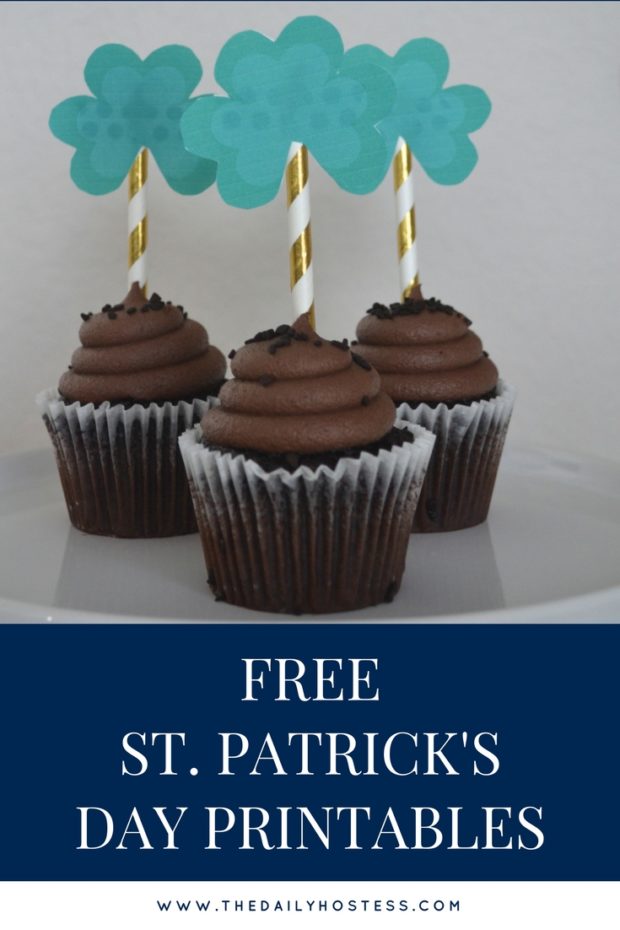 I whipped up some printables to share with you, but then decided to throw together a little party too to show you one way to use them.
I made some shamrock cupcake toppers and straw labels.  They are super easy to just print, cut out, and use them for your party.  I used some fun gold polka dot washi tape to add them to straws on some juice boxes and on top of the cupcakes.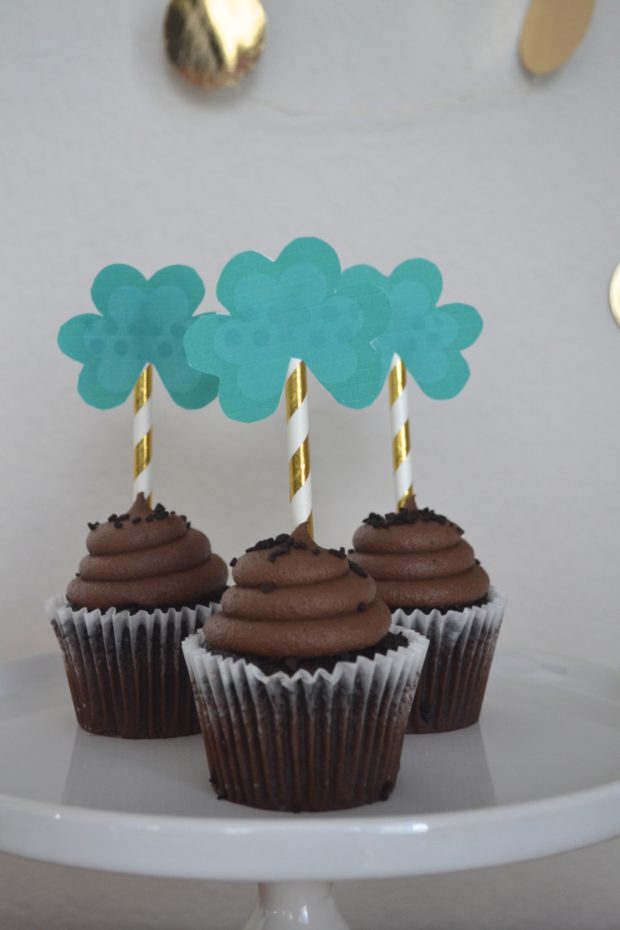 For the straw labels, I cut them out, then just folded them around the straws and taped them to the juice boxes. What kid wouldn't be luck to get a little pink lemonade at snack time?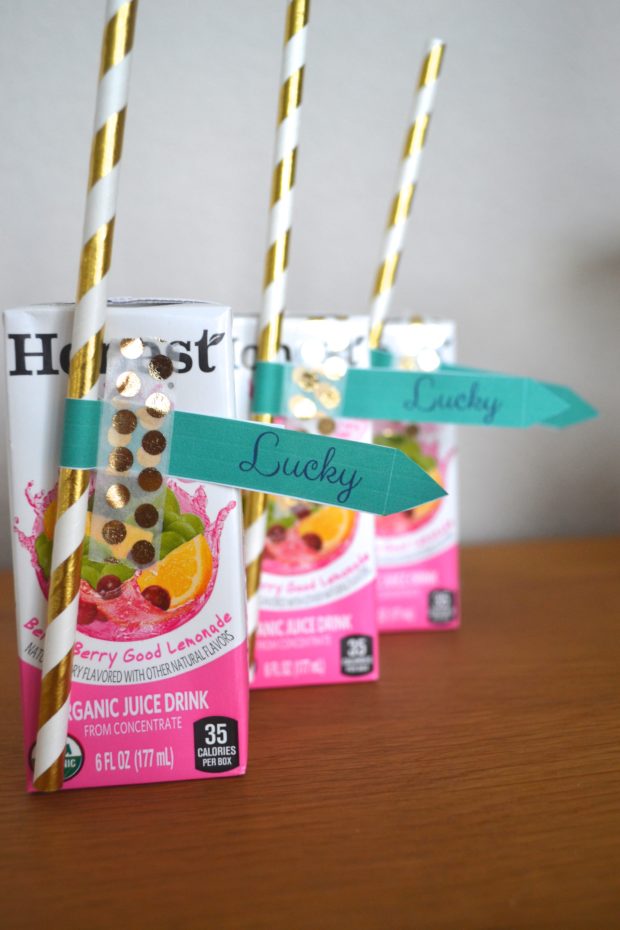 The labels would work great taped around a swizzle stick too if you are having more grown up drinks for St. Patrick's Day.  Or you could wrap them around the stem of a wine glass to label drinks.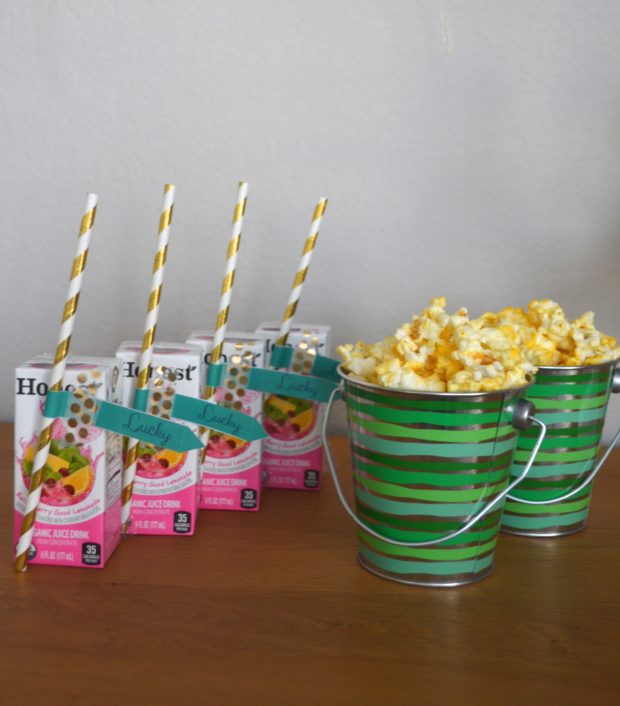 I've also had these green tins for a really long time and have never used them for anything.  So, out they came for St. Patrick's day and this little "pot of gold" popcorn.  Using popcorn at the end of a rainbow is such an easy way to include the idea of a pot of gold on St. Patrick's day.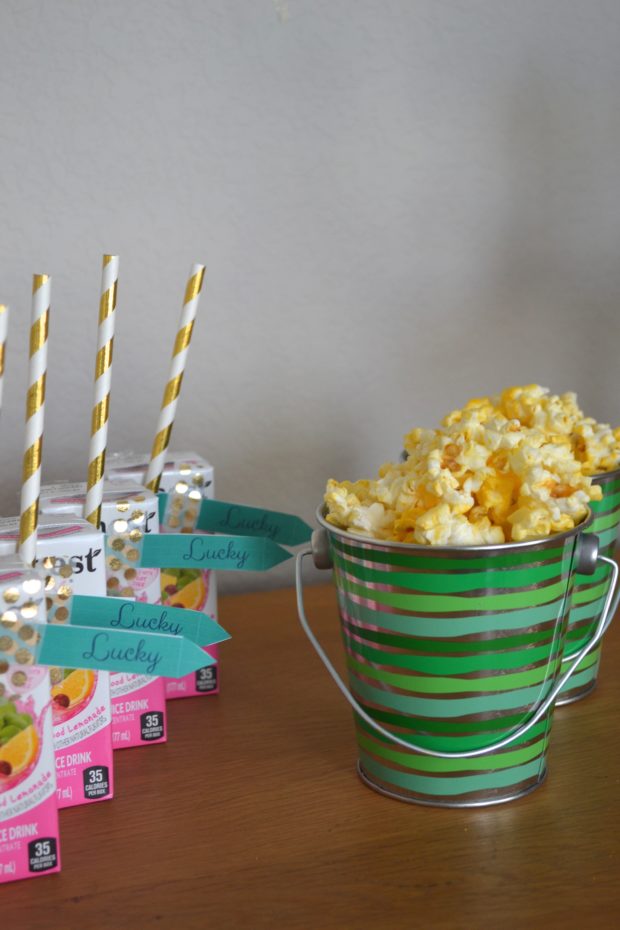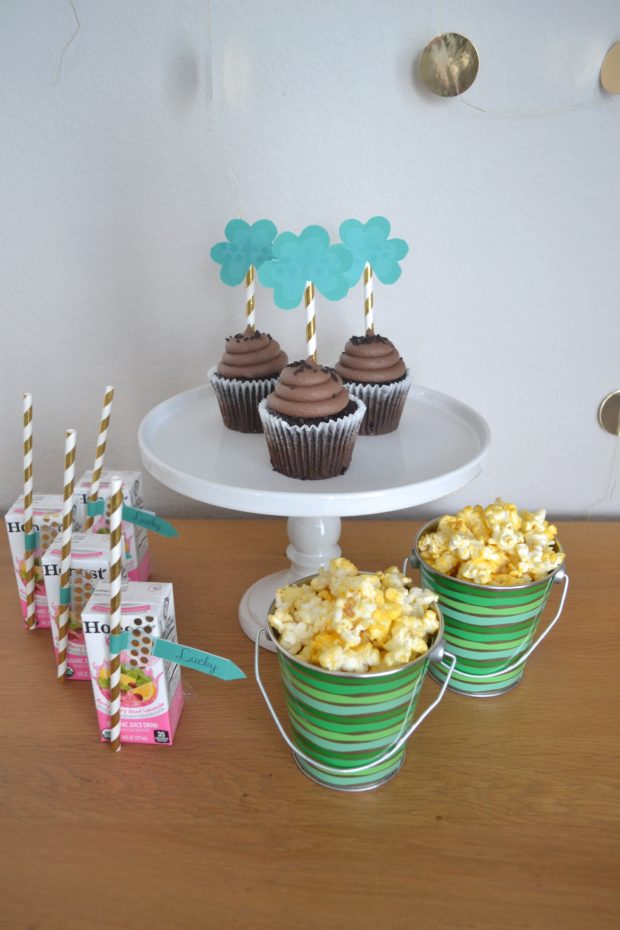 To get your own set of printables just click on the picture below, download, print and cut out the labels and shamrocks.  I'd love to see how you use these printables so be sure to tag me on Instagram so I can see your green shamrock filled St. Patrick's Day party!
Click Below for St. Patrick's Day Shamrock Printables