Are you up for a challenge today?  It's really not that difficult and I'm sure you will easily be able to complete it!  The Daily Hostess is trying to grow.  It is spring after all (even if we're about to get a blizzard in Denver this weekend), so it's the season of growth!
I need your help to reach a goal.  I want to reach 200 "likes" on facebook by April 30th.  Since today is April 15th, and tax day, today is all about numbers, we only need to get 4 new likes every day until the end of the month to reach our goal.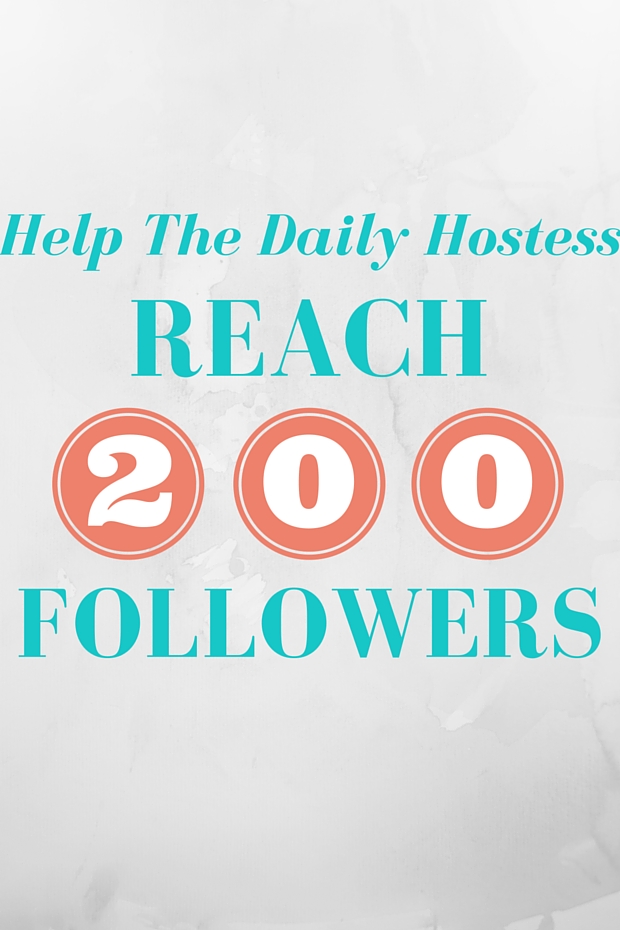 All you have to do is log into facebook, go to The Daily Hostesses page and tag as many of your friends on this post.  If you know someone that likes to throw parties in their house, enjoys the occasional recipe, home decor, or just likes to celebrate life, tag them.  It's that easy, hopefully they'll like what they see and push the like button to help us on our way to 200.
Are you asking yourself what's in it for me?  Sure, I'd love to give you something back for helping me out.  Once we reach 200 "likes" on facebook, I'm going to be uploading a free party pack that you can print out to host your own party.  It will be simple details to make any celebration a little extra special.  It will include things like a banner, drink tags, and food or dessert labels.
I really appreciate your help in reaching my goal.  Now head over to facebook and tag away.  Enjoy your weekend too!  I'll be working on lots of things for the One Room Challenge, and putting together your free party pack!