Welcome back after the long Thanksgiving weekend.  I hope you enjoyed quality time with family and friends, good food, and a healthy dose of lounging around.  We had a great weekend doing all of that and started to get the Christmas decor up.  The tree and outside lights are done, but I'm dragging on getting the rest of the inside of the house done.  I'm planning to show you a full Christmas home tour later this week, so I need to get busy.
Although I'm sure you are still very full from stuffing yourselves with Thanksgiving food and leftovers, I wanted to share a super simple appetizer recipe with you today.  It's the perfect little appetizer to take to any holiday party pot luck or just to have to snack on at home (my husband loves snacking on these after work).  They seem to always be the first thing to be eaten any time I make them for a party.
I call these appetizers sausage stars and they are a great combination of savory, crunchy, cheesy, and flavor.  The great thing is you only need four ingredients to make them!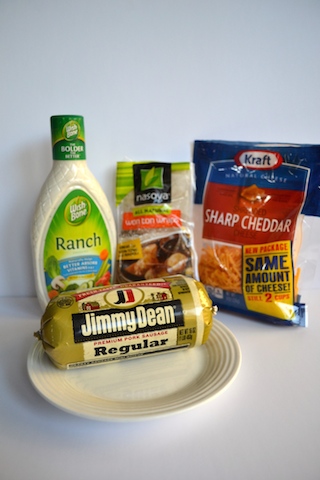 Ingredients:

1 package breakfast sausage (any kind will work, hot, mild, regular, etc.)

1/2 cup ranch dressing

1 cup shredded cheddar cheese

12 won ton wrappers (you can usually find them near the produce section of your grocery store)

1 tablespoon melted butter

Directions:

1. Brown sausage in a skillet; once browned, drain sausage on a paper towel.

2. While sausage is cooking, place one won ton wrapper in each cupcake cup and brush with a little melted butter.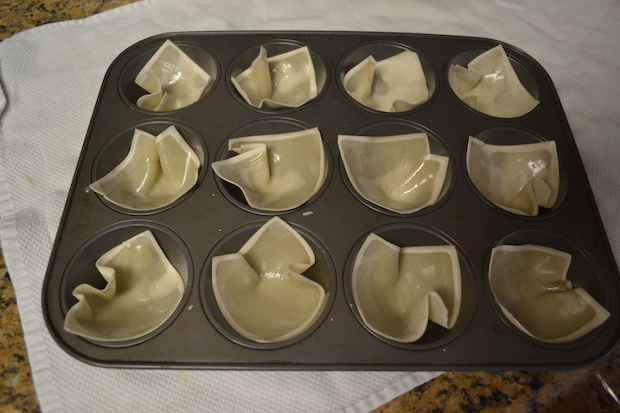 3. Place won ton wrappers in a 350 degree oven for about 5 minutes, or until wrappers are starting to get a little brown and crispy.
4. Once sausage has drained, add sausage, ranch dressing, and cheddar cheese to your skillet and combine on low heat until cheese is melted.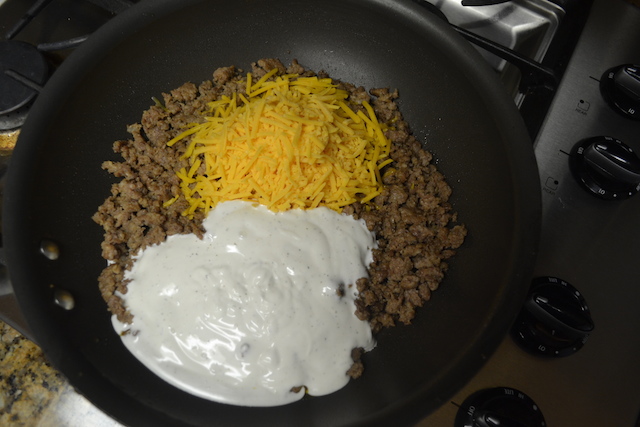 5. Spoon sausage mixture into the crispy won ton wrappers. I added a little extra cheese to the top of mine.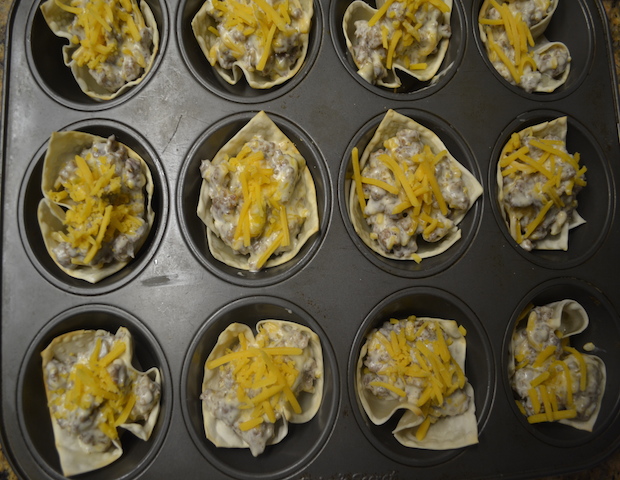 6. Bake filled won ton wrappers in 350 degree oven for 5-10 minutes, just long enough to allow cheese to melt further and the won ton wrappers to get a little crispier.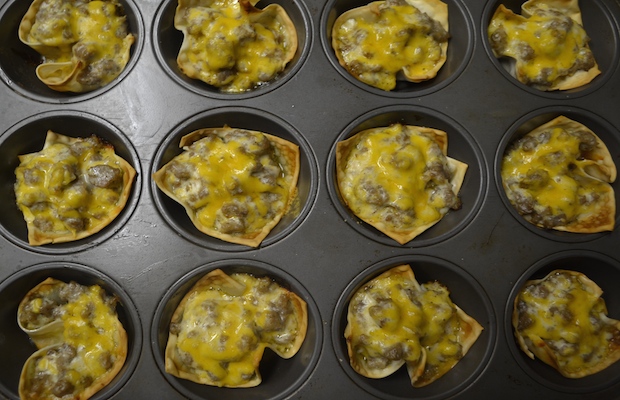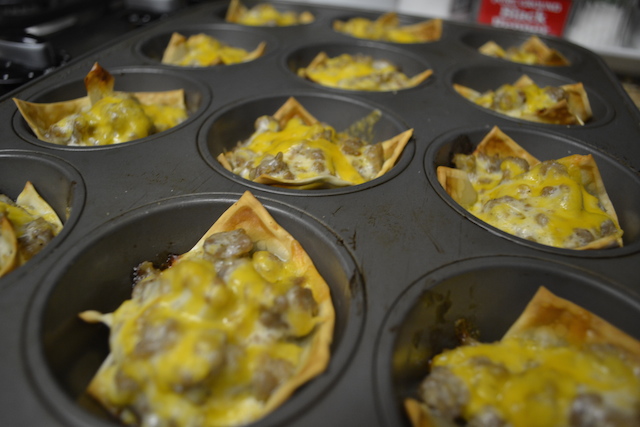 Super simple, delicious, appetizers!  You can't go wrong with that.  Surely, these will be a hit at your next pot luck or holiday party!