We're only 5 days away from Valentine's Day! I hope you're prepared to show how much you love everyone.  If you need help with what to wear for the big day, check out this post.  Today I'm going to give you a little inspiration to dress up your bar cart for V-day.  It'll be just what you need to make yourself a drink and celebrate at home!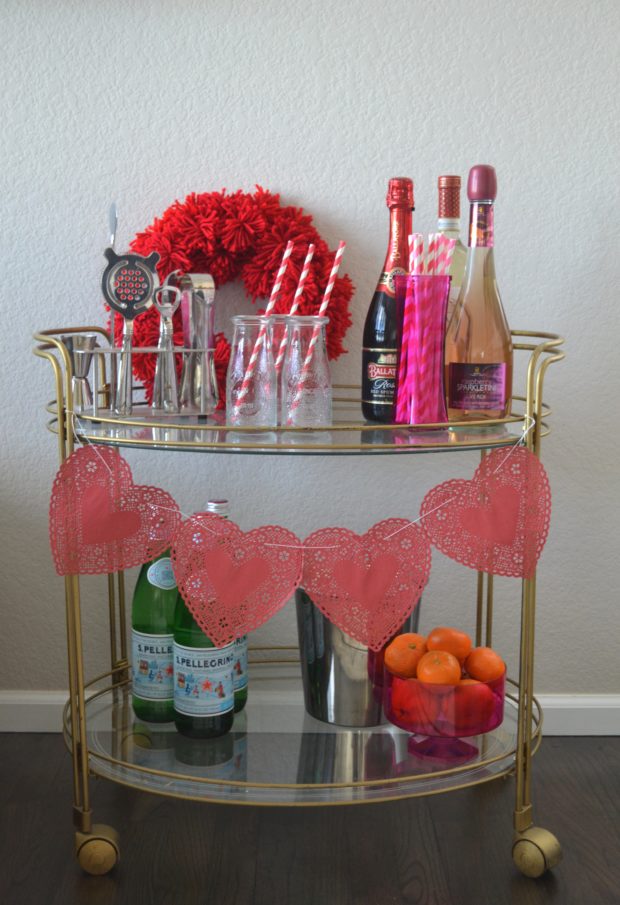 Here's your typical bar cart, but with a few small additions it's just so festive for a day of love.  I added some red and pink items I had around my house.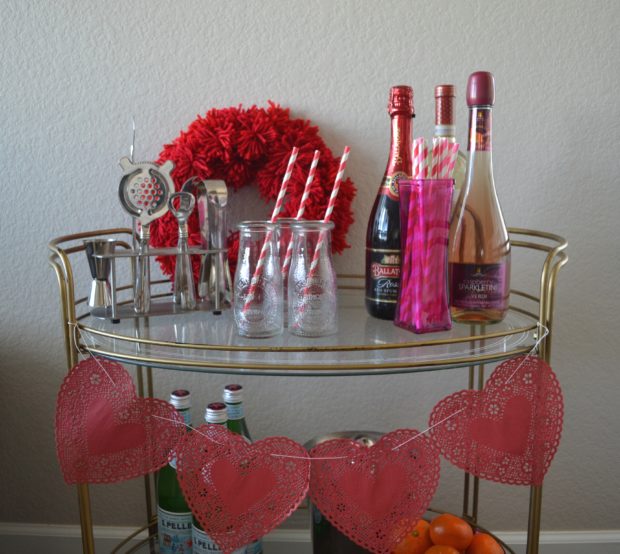 I also made sure to pull out all of our red and pink wine, champagne, and liquor.  Be sure to include any bar tools you may have in case you need a bottle opened or a drink stirred.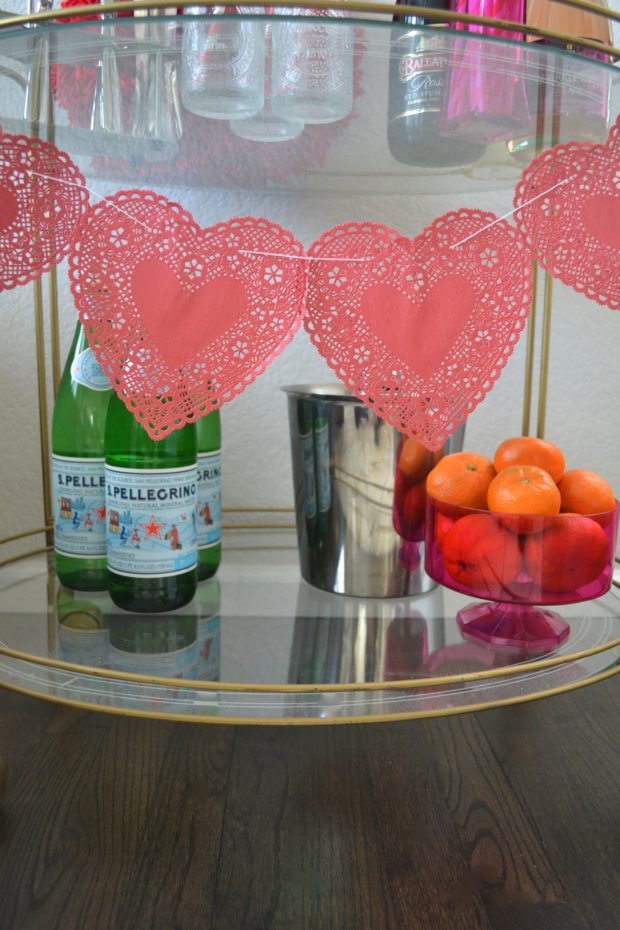 I like to include the less used items on the lower shelf of my bar cart.  Things like mixers, the ice bucked, or any less frequently used liquors.  I love this super simple heart garland.  I made it by stringing some thin string through the holes in a few heart doilies.  Easy peasy!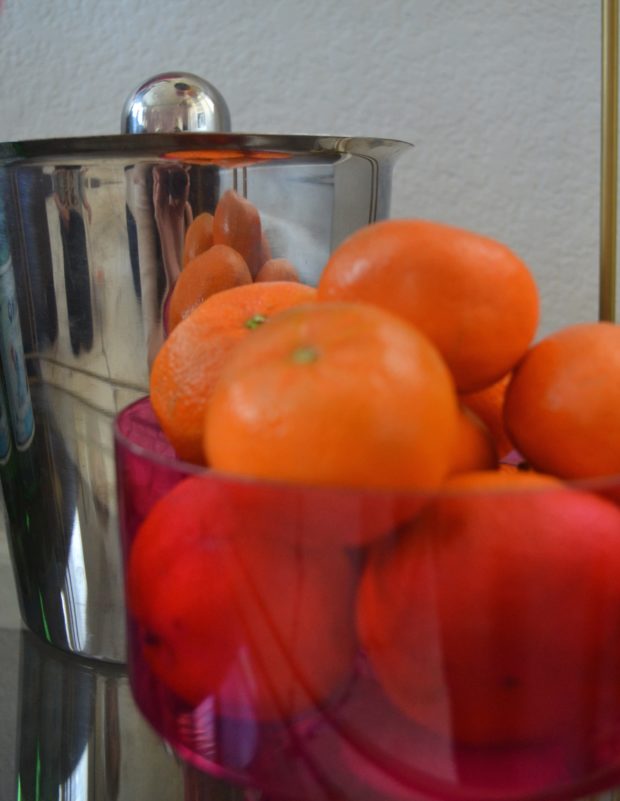 I found these cute little milk glasses at the dollar store and just think they are adorable.  Probably more appropriate for a cookies and milk bar cart, but I wanted to include them since they are so cute.  Those red paper straws make them even more festive.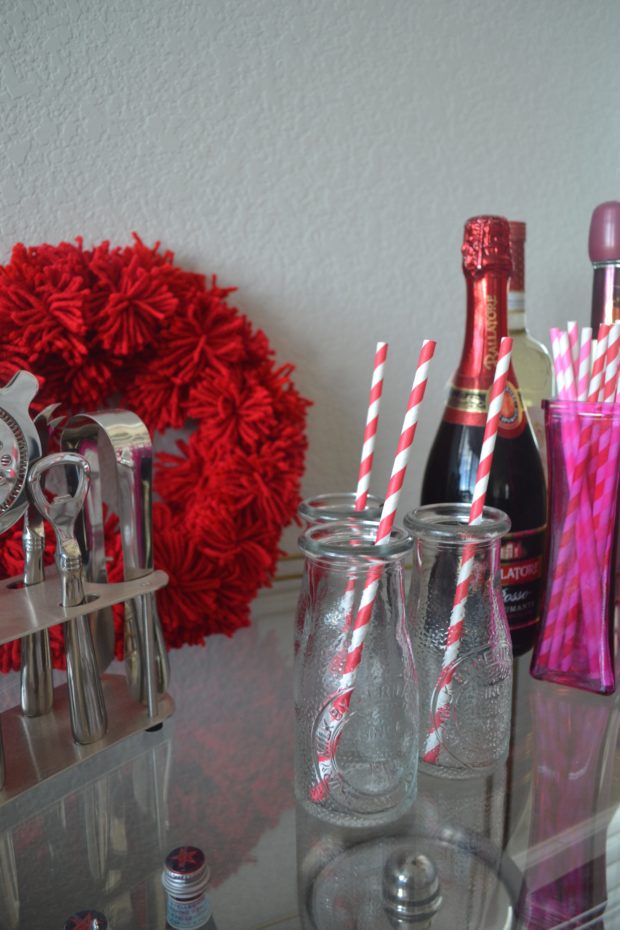 Again, I pulled a pink vase out of the closet and that red pom pom wreath out of storage to make this bar cart full of pink and red.  I'm sure if you looked around the house you could find plenty of things that could match your color scheme.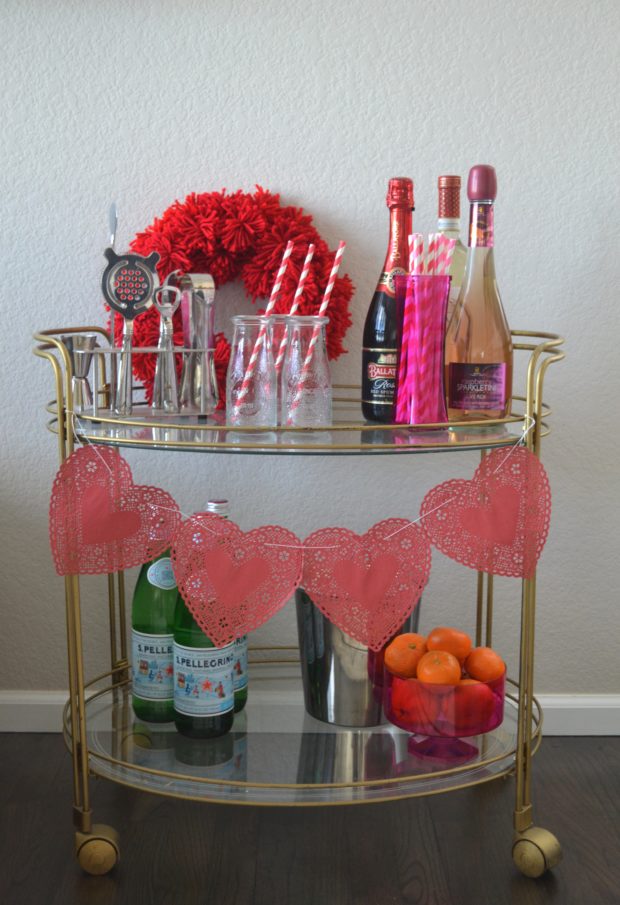 There you have it.  This festive bar cart definitely has me in the mood for a pink cocktail to celebrate Valentine's with my husband.  Like I've said before, we're not big Valentine's day celebrators, but it would be fun to mix up a fun drink to enjoy together.  I'm pretty sure this little cart is going to be staying in my living room until Valentine's because it's just too cute.