Happy November! I know we're already a couple days in, but we needed a day or so to recover from Halloween.  We had a blast celebrating all day long with school parties, parades, and lots of trick or treating with friends.
I highly recommend inviting some friends over for chili and hot apple cider before trick or treating in your neighborhood.  That's what we did and it was so much fun.  Now onto November!
I love November!  Thanksgiving, a time for gratefulness, the start of the holidays and it's my birthday month!  Are you one of those people that celebrates your birthday all month long, just on your birthday, or not at all?  I typically just celebrate on my birthday, but my husband loves his birthday and loves to celebrate all month long.
So let's talk about ways to celebrate all month long and do it in a way that's not annoying to everyone around you.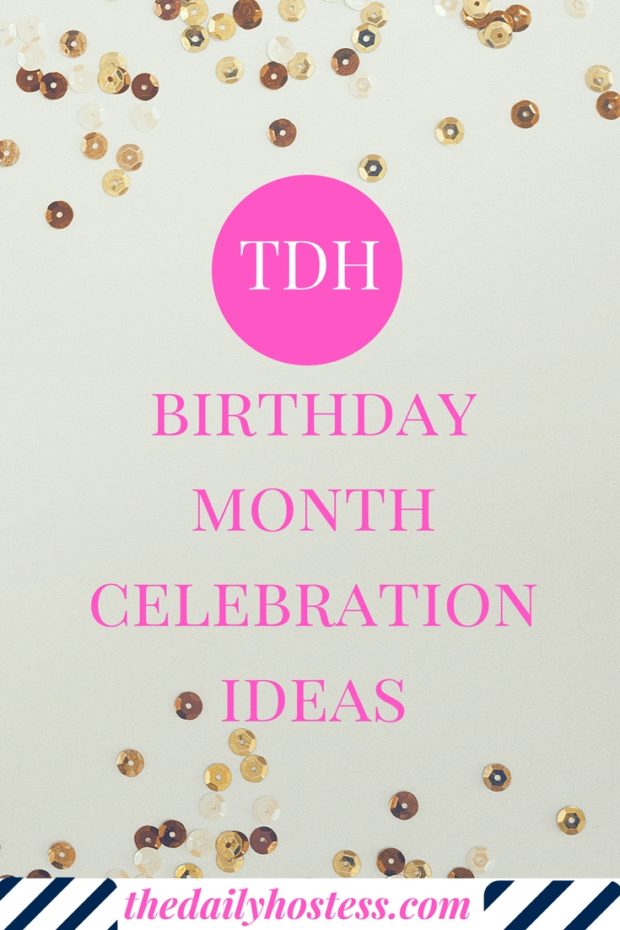 An Event Every Week Of The Month
Carry your birthday festivities throughout the entire month by doing something birthday related every week.  Now, I won't judge if you want to throw a party every week 😉 but try some of these other options.
Do a charitable act, this is a great way to give back and not make your birthday all about you
Do an active activity like a 5K or color run
Send yourself or others bouquets of your birthday month flower, here's a link to a great list of flowers for each month.
Host a trivia night, scavenger hunt, or board game night
Put together a roast in your honor, invite friends to tell a funny story or memory of you
Celebrate With Your Work Friends
Don't leave the celebrating just to your personal group of friends, celebrate your birthday month with your work friends too.  You can do so by spoiling them!  Bring cupcakes, bagels, or donuts to work and you'll have a great work day.
Try spreading the cheer out all month long by buying coffee for a different person each day.  Decorate the coffee cup sleeve for each person to personalize it even more.
Do a Birthday Month Photoshoot
What better way to celebrate yourself than with a photo shoot just for you?  A lot of times we get caught up getting family pictures or holiday card photos, and don't take time to do pictures of just ourselves.  Need some inspiration to jump in front of the camera solo?  Try one of these ideas.
Recreate a photo from your childhood
A glitter or confetti photo shoot
Grown up cake smash
Boudoir photos
New headshots
What's your favorite way to celebrate your birthday?  Would you try any of these ideas?